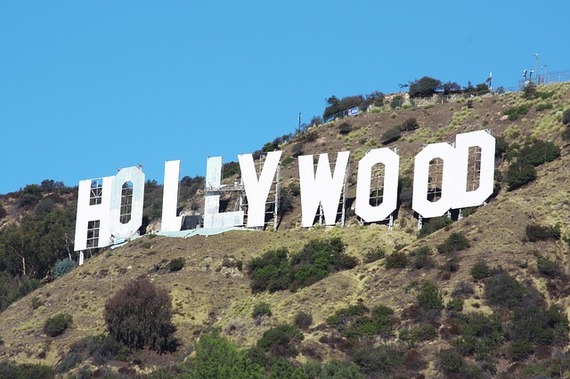 There are a lot of mistakes you can make while in the process of getting a divorce. Let's face it: your negative emotions probably own your life, and you've started some not-so-great habits like having your first end-of-the-day glass of wine at 2 pm ... It's a recipe for disaster.
A good divorce attorney will help you avoid some of those mistakes, and in the spirit of being good at my job, I wanted to zoom in on couples who--although they've had very public divorces--have actually managed to make mostly good decisions and thus do minimal damage to themselves, their reputations, and probably their wallets as well.
Of those celebrities who have set a decidedly good example of divorce, Bruce Willis and Demi Moore are one of the classics.
Willis, best known for his roles in Die Hard and The Fifth Element, and Moore, known for films like Ghost and GI Jane, married in 1987, and had three children together. They divorced in 2000, for reasons that were never discussed publicly (this in itself was a hugely good decision on the part of both people).
Rumer, their oldest daughter, has been quoted as saying she is "so thankful and grateful" that her parents made such an effort to be civil, and keep things out of public eye. "I never had to split up vacations or split up birthdays," said Rumer. "They always made an effort to do all of the family events still together and made such an effort to still have our family be as one unit, as opposed to two separate things, which I think really made an impact."
The proof is in the pudding, as they say. There are virtually no negative comments, photos, or statements floating around out there in the media from either of the divorcees, meaning they really kept their mouths shut and did what was right for the kids and themselves. (After so many years in this business, I know that no matter how "amicable" a divorce is on the outside, there's always hurt behind the scenes--nobody gets away scot-free.) There are also no photos of drunken rebound partying, no quick marriages to new people, no publicity stunts or strategic talk-show appearances directly associated with their divorce; they pretty much just got on with things and ignored the gossip mill, much to their benefit.

You do, however, see plenty of photos of the "one unit" family that Rumer Willis talked about, going on vacation with new partners and all. Whatever willpower it took those first couple of times, major kudos to Moore and Willis for pulling it off. And you can imagine it has lots of benefits, if you can actually get along with your ex's new partner.
The persistent stereotype that divorce lawyers are more interested in increasing conflict than helping "cooler heads" prevail is understandable. Divorce lawyers get paid to fight. We simply don't get paid as much when people get along. To suggest that this means we are all, as a profession, interested in banging the war drums is simply inaccurate. Oncologists don't get paid when people don't get cancer - but they aren't looking to give people cancer or hoping that the cancer spreads so they can buy into a nicer share in the Hamptons.
Divorce attorneys are actually in a position to support genuinely amicable arrangements if the divorcing parties are interested in doing that. We've been on both sides of nearly every co-parenting issue two people can dispute and we can give you solid advice on how to lower the level of conflict and become not only a cooperative co-parent but a proactive co-parent: quashing conflicts before they happen and anticipating issues that might, if left unattended, cause short or long term upset between otherwise amicable parties.
There's an old saying in divorce law: "Elephants don't marry Zebras". Both Bruce and Demi (and the family law attorneys who advised them) deserve a round of applause for the family life they worked to create for their children. I'm sure it wasn't always easy but the rewards were likely well worth the challenges. In a world where divorces and custody disputes can be brutal - it's nice to see a family doing it well. Gold star for the Moore/Willis clan!