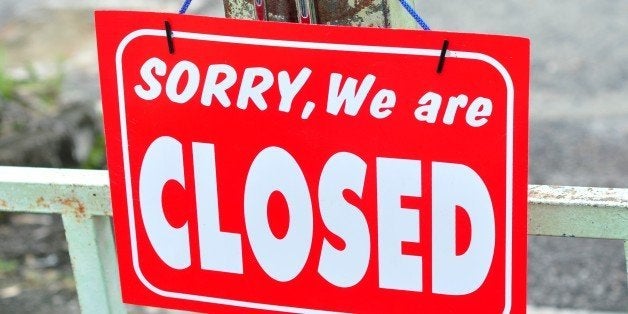 It's no wonder that Pablo Sandoval was named the MVP when the Giants swept the Detroit Tigers. Among other things, the San Francisco Giants third baseman hit three home runs in the first game of the World Series -- a rarity.
Two years ago, the then-24-year-old was in the middle of a messy divorce from his former wife, with whom he has a toddler, and it was clear he brought those troubles to the plate. Giants manager Bruce Bochy did what most managers would do -- he rarely played him.
But not every boss can afford to tell an employee to "sit this one out," and not many employees can afford to. What happens when you're going through a divorce and you don't have a multimillion-dollar contract?
Whatever businesses are doing, they're not doing enough, says Rebecca Love Kourlis, former justice of the Colorado Supreme Court and executive director of the Institute for the Advancement of the American Legal System (IAALS). In fact, she believes employers should be actively seeking divorce court reform, or so she writes in "It's Just Good Business: The Case for Supporting Reform in Divorce Court":
"Businesses have a stake in helping to reexamine the way in which our society unwinds marriages and addresses child custody issues. If those processes can be improved -- such that they cost less money, take less time, and are less adversarial and inflamed -- not only will employees benefit, but so will their employers. Not only is it good practice, it is just good business."
Like Sandoval, I couldn't perform too well when I was going through my divorce. Let's face it -- few of us can, even if we're the one who wants the divorce. Unraveling a marriage is exhausting; there are legal, financial and often housing challenges as well as overwhelming emotional issues, not only for you but also for your kids. Your whole world has been turned upside down, and if you and your former spouse have a high-conflict divorce, it's an ugly, costly ordeal that may drag out for years.
It's impossible to not bring some -- if not most -- of that to work. According to studies Kourlis cites, divorcing employees "make more mistakes; work more slowly; and if they are feeling angry, project that anger onto colleagues and customers." Marital problems can also lead to more absences, tardiness, on-the-job injuries and loss of productivity. It's costing businesses millions each year.
It isn't just marital problems, Kourlis tells me in a phone conversation; courts are seeing more never-married parents, cohabiting parents and same-sex couples who need help figuring out how they're going to co-parent and divvy up their assets.
Many employers offer some help through employee assistance programs (EAP) that include counseling (but not, interestingly, always marital counseling) and education among other services. But, as Kourlis notes, what a family really needs during a divorce is help figuring out how to divide their lives, finances and parenting responsibilities. They need help with resolving disputes as well as learning how to navigate the legal system and perhaps even legal representation.
The last thing they need is what they typically face -- an adversarial family court, which she notes is making things worse for families and businesses. "Not only is the system ill-suited to the resolution of family disputes, but the mismatch has harmful effects on children," she writes. Although there are some reform efforts in the works, "there has been no systematic effort to evaluate them and institutionalize the successful ones. Rather, the wheel is invented and reinvented regularly."
So, where does that leave businesses? With an opportunity.
"This asks nothing of them other than being willing to support and entertain the notion that adversarial divorce that strings on forever is a bad thing for them as well as for their employees personally," she says.
And that means actively taking part in improving the way society dissolves marriages and handles child custody issues.
"Whether businesses are paying the bill through excessive litigation costs in a case in which they are parties or paying the bill in loss of employee time and productivity in cases in which the employees are embroiled, the net result is negative. Business has a very real stake in the development of a new model for family disputes."
IAALS itself is working on those new models; the independent research center at the University of Denver just launched its Honoring Families initiative, which seeks to create models to re-engineer family courts so they are less adversarial and that also provide less-stressful, more-consensual alternative processes outside of court.
Divorce isn't going away, Kourlis says by phone. "Taking the approach that it should be harder, take longer, be more difficult, be meaner to unravel a marriage and that maybe that may encourage people to not unravel their marriage is belied by all of the research and all of the data. And most profoundly, the victims in those kinds of circumstances tend to be the kids," she says.
Too bad they won't come with multimillion-dollar contracts.
A version of this story appeared on Vicki Larson's personal blog, OMG Chronicles.
Support HuffPost
A No-B.S. Guide To Life
Related
Popular in the Community