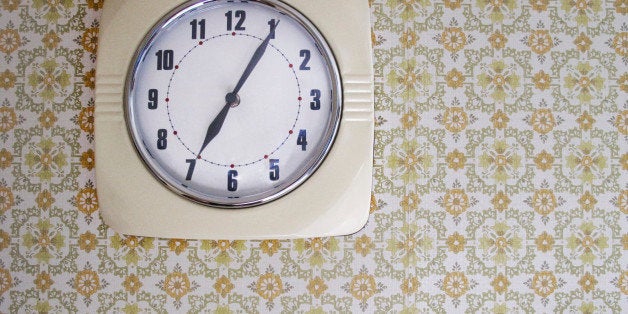 "This Is Divorce At..." is a HuffPost Divorce series delving into divorce at every stage of life. Want to share your experience of divorcing at a certain age? Email us at divorce@huffingtonpost.com or tweet @HuffPost Divorce.
Signing your divorce docs when you're in your late 30s is a unique experience. Take it from Kimberly Mishkin: While all her friends were settling into new homes and prepping for babies, Mishkin says she was newly single and trying to make peace with the possibility of never having the kids she'd always hoped to raise.
Below, Mishkin, who divorced at 37, tells us how she re-charted her life when her marriage ended.
When I got married at 24, I assumed I'd end up with the house in the suburbs and the 2.5 kids at some point along the way. Before that happened, though, my husband and I wanted to get our careers up and running. We wanted to see the world. More importantly, we wanted to wait until we could actually afford the house and the 2.5 kids. We went to grad school and took some great trips, but then things started to fall apart. There's no need to get into specifics or play the blame game. All that matters is, before I knew it, I was 37 and divorced, with no house and no kids either.

It was a tough age to get divorced. Of course I wasn't old by any means, but I wasn't young either. I felt too old to start over. I didn't know anyone else who was divorced so commiserating with someone else was not an option. My friends were all married and having babies. They wanted to support me but they just didn't understand. I pretty much perpetually felt like a third wheel. I was ready to go out for drinks every night, but they had to get home to the sitter. I was lonely. I wanted to start dating again, but I had been off the market for a full 17 years. The truth was, I had forgotten how to date: What was this online dating thing? Do women pay for dinner now? Should I call him or wait to see if he's interested and calls me first?

What's more, it was difficult to meet people my age who were still single. I worried that I would be alone for the rest of my life. Most of all, I was sad that my window of opportunity to have a baby was closing fast. Dating is hard enough, but it's that much harder when men meet you and sense that your biological clock is ticking. Eventually, I resigned myself to the fact that I wasn't going to have kids and that I had to be OK with that.


Kimberly and her niece and nephew at the time of her divorce.

I reluctantly started dating again. I went out and tried new things and met new people. And guess what? I eventually met and fell in love with someone wonderful -- someone who wasn't at all worried about that big ol' biological clock of mine. In fact, he took all the pressure off me by telling me he would be willing to adopt if we wanted kids. As it turned out, I had a healthy baby boy with my wonderful man at the age of 43. I wish I could go back and tell my 37-year-old self to stop the constant worrying. I was meant to be a mom after all.

When I first divorced, I was convinced I'd had my chance at marriage and family and had simply failed. What I learned, though, is that while things may not go according to plan, life usually works itself out. You willfully make a new plan. If you ever want things to get better, you can't sit around and mope or wish things were different for you; you have to do something about it. You search out new ways to meet people, you try new things and you stretch yourself. If I hadn't forced myself to get out of the house, I never would have met my new husband. I never would have had my beautiful little boy. I now have the family I always wanted, but only because I let my fears fall to the wayside.

After experiencing all that, I wanted to help other woman see divorce as an opportunity rather than a failure. I started SAS for Women, an educational and support center for women going through divorce. We help women recognize that divorce doesn't mean you have to mourn the past for the rest of your life. As I've learned firsthand, divorce is wonderful opportunity to embrace the future.
Related
Before You Go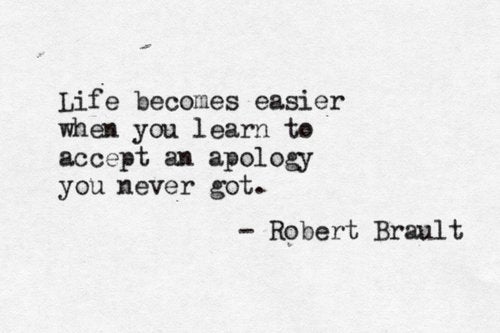 18 Quotes That Relieve Divorce Stress