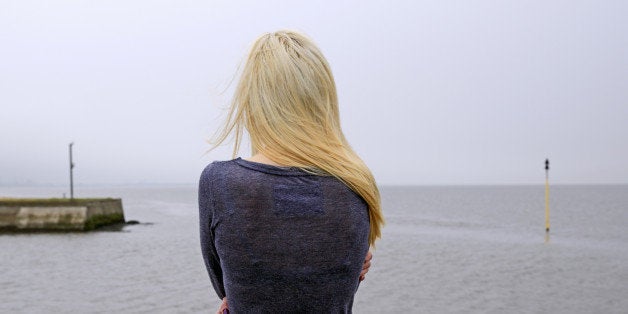 "This Is Divorce At..." is a HuffPost Divorce series delving into divorce at every stage of life. Want to share your experience of divorcing at a certain age? Email us at divorce@huffingtonpost.com or tweet @HuffPost Divorce.
Anne MacDonald is wrapping up the divorce process after two years of back-and-forth with her ex -- but that doesn't mean she's ready to start dating again. Finding a new love is the last thing on her mind right now.
"If there's one thing I know about the divorce process, it's that you must grieve the loss of the marriage before you move on," she told The Huffington Post. "No relationships! First you need to let go of all your hopes and dreams for a life you thought you would have."
Below, MacDonald tells us a little more about divorcing at 40 after 14 years of marriage.
There's one thing I've repeated to myself during this whole challenging process: This is my life now and I have to keep living it. I'm 40 and just wrapping up my divorce. When my ex and I got married, I was sure it would last forever. After all, we both solemnly agreed to stay married 'till death do us part. Then life happened, of course. Time goes by, people change and the man you thought you'd be with forever walks out the door and leaves you all on your own. But guess what? You keep living.


(Photo courtesy Anne MacDonald)

Two years ago I was approaching 40 and I was single again. I vividly remember thinking to myself, "This wasn't in my plans, how could this happen to me?" I had invested 14 years of of my life into that relationship and it was all gone. Having to tell people was brutal in those early months. I felt ashamed that my marriage was over. Most people don't try to make you feel that way -- it's more of an internal struggle. Others were sympathetic and encouraged me to move forward with my life but really, I had no other choice. You're allowed to fall apart for a little bit but you have to get back up.

I was terrified to be on my own. How would I manage my finances, figure out where to move and take on the husbandly honey-do tasks I never had to do before? (I've since gotten used to shoveling snow, mowing the lawn and taking out the trash.)

As for parenting, I had to start thinking of the man I thought I would raise my children with under one roof as a business partner. Two years later, we've entered the world of co-parenting and blended families. It was unnerving at times but then I asked myself, does anyone really know how to do this right? There is no how-to manual like Co-parenting For Dummies to depend on. I'm navigating it the best I can while drawing on the strength of other people going through this.

The reality is, losing a marriage is like grieving a death but the person is still standing right there in front of you. You have to realize that part of the process is choosing to be alone for a time. For me, rushing into a new relationship would have only masked the pain and been a short-term fix. The grief would still be there, just waiting to find a way to show itself and that would hardly be fair to someone new in my life. Relationships require vulnerability; when your heart has been shattered, it's that much harder to open it up to someone new.

I choose to be alone (and at times, lonely), but in that, I'm finding who I am again -- the person who exists outside of a 14-year marriage. I embraced my new normal. The pain and despair has challenged me but it's also turned me into a much stronger person.
Support HuffPost
A No-B.S. Guide To Life
Related
Before You Go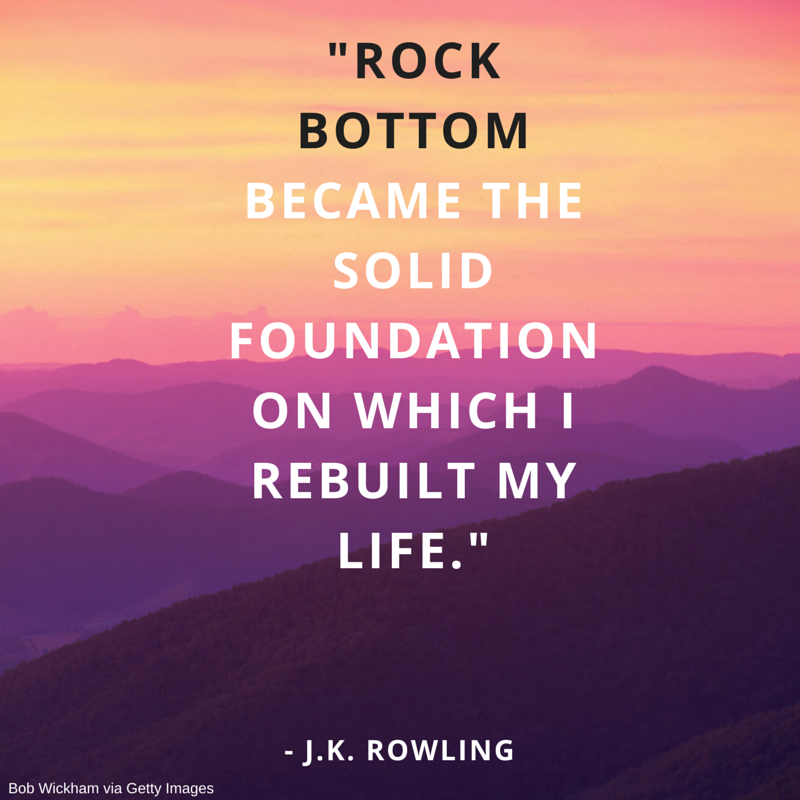 10 Quotes Every Newly Single Person Should Read
Popular in the Community