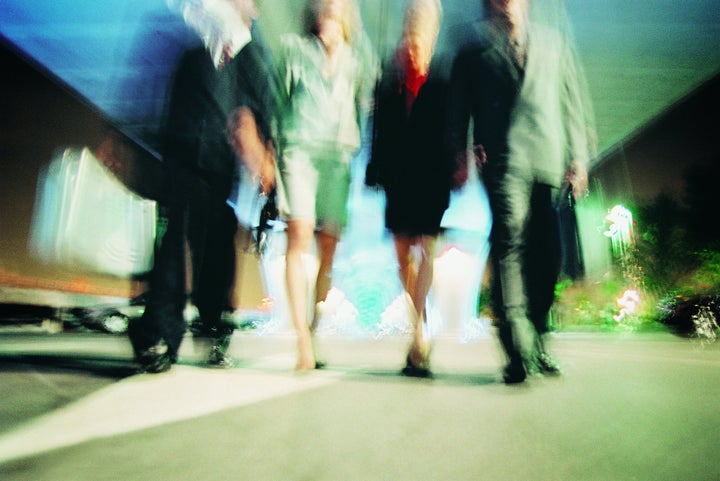 Most people never have their day in court. They have no need. They commit no crimes. They avoid lawsuits. And they never testify at a trial. Most of us never even serve on a jury, despite being summoned every few years.
The closest most people come to a courtroom is watching "Law & Order," unless they get divorced or have ringside seats to the breakup of the marriage of a relative or friend. Then they sink into the quagmire known as our family law system. Nearly everyone who enters this system gives it low marks. The so-called "winners" and the "losers." Everyone agrees. The polite way to say it: the system is deeply flawed. Privately, attorneys, judges, and litigants bemoan: the system sucks.
Alec Baldwin speaks for those victimized by a system that too easily places itself in the service of a parent's vindictive wish to erase the other parent from the child's life. Advocates for victims of domestic violence believe the system fails to adequately protect abused spouses and their children. Fathers' rights advocates are convinced that courts remain mired in the early 20th century model that relegates fathers to the role of material provider while leaving child-rearing to mothers. Libertarian feminists want to break down the influence of gender role bias. Mother's rights advocates worry that courts view fathers as saints if they spend a little extra time with their children, and fear that mothers with high-powered careers enter a custody dispute with two strikes against them.
In the face of massive dissatisfaction on so many fronts, it is gratifying to know that help is on the way. And from a source that may surprise you: the people who created this system and earn their living from it.
We have a love-hate relationship with the legal profession. Books, films, and television serve up lawyers as heroes ("To Kill a Mockingbird") and as devils (Al Pacino in "The Devil's Advocate"). When involved in a divorce, you probably think of your spouse's lawyer as evil incarnate. But, when you hire your own lawyers, they become your gladiators.
Some of these gladiators have come to realize that the adversary system, designed to establish guilt or innocence, does violence to families embroiled in child custody disputes. To transform a system of justice widely viewed as unjust (a "psychological meat grinder" according to one victim), the American Bar Association Section on Family Law, partnering with the University of Baltimore School of Law Center for Families, Children and the Courts, last summer inaugurated a massive initiative that is now poised to bring family law into the 21st century.
Bringing together sixty top family law experts -- judges, law professors, and practicing attorneys along with about five mental health professionals (disclaimer: I am one of the non-lawyers privileged to participate in this initiative) -- the group's mission, under the banner "Families Matter," is to generate proposals for radical reform that rectify the destructive impact of the family law legal process.
The project will take several years. But early signs point to a key reform: rather than treat each case with a one-size-fits-all approach, family courts need to adopt a lesson from medical emergency rooms: triage. Essential to efficient use of limited resources is early identification and fast-tracking intervention with families most at risk for violence and severed parent-child relationships. These are the cases that take up residence in the system, clogging the courts with repeated visits to the courthouse, each parent desperately trying to protect children from the harm perceived as the handiwork of the other parent. It is no exaggeration to say that getting to these cases sooner will prevent many tragedies. Fewer parents on the edge will take the law into their own hands. Fewer children will languish unprotected against violence. Fewer children will succumb to manipulations aimed at drafting them into paying allegiance to one parent at the expense of their relationship with the other. Losing a parent is a price children should not have to pay for their parents' breakup.
Change is coming. To help the next generation avoid blood-letting in family courts, it is not a moment too soon.
Popular in the Community