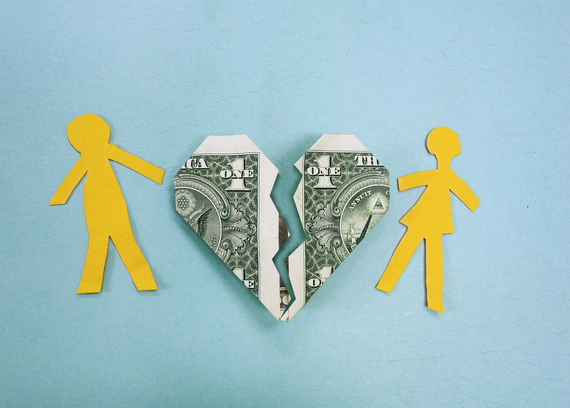 Working in divorce finance is like peeling an onion; every agreement reveals even more sticky layers, and tears. As we peel back more and more conflicts about money, we expose something much greater underneath: a mess of value systems and hidden fears, that often play leading roles in the divorce process. As professionals, we've seen those emotions derail many settlements and family relationships, but have often felt powerless to stop it.
So how do we leverage our knowledge to guide clients through those sticky emotions that stand in the way of amicable divorce?
You guessed it. Technology is changing the way we meet our spouses, how we interact with our community, and now, how we divorce. And it's changing for the better. Through years of research and data collection, my team and I have created divorce archetypes, or behavioral patterns (and algorithms for determining them), that can help any divorce professional:
map out a path to truly equitable settlements
remove a lot of loneliness and fear for clients
provide an essential snapshot of the client, relieving the pressure to catch up with an entire relationship history in a one hour session
create a symmetry of information between client and professional
Using Money Archetypes to Reach Financial Settlements
Every relationship follows a pattern, but understanding what makes people tick isn't that simple: that pattern is driven by unique human beings, which means that no two are exactly alike. But knowing a client's archetypes can help divorce professionals customize a divorce; estimate time frame, costs, potential conflict triggers, and tools based on what each partner is going through.
Income Earners bring home the paycheck, providing essential financial capital and a sense of personal identity and fulfillment. As a shadow, many Income Earners don't have the extra energy for the emotional needs of their spouse, which leads to relationship breakdown.
Income Supporters are the family CEOs, providing the emotional capital that demands softer, more intangible strengths like nurturing and communication. As a shadow, Income Supporters may have a hard time keeping their identity alive outside of being a parent or spouse. During the divorce, they can monetize their tasks to frame spousal support around "fairness." For a long term plan, they'll need to reset income earning potential, which requires extra attention.
Money Managers are the family CFOs; they organize the household budget and finances, requiring time and strategic thinking. As a shadow, emotional spending habits may cause some to hoard, overspend, or compensate for feeling out of control.
Money Neutralizers take on non-financial family responsibilities, a divide-and-conquer approach to household tasks. But divorce lifestyle adjustments are especially hard; they'll need financial education tools, which, added to the grief of a ending a marriage, can make money an even greater hurdle.
Spenders use retail therapy to cope with stress, without worrying too much about money. They value experience and freedom over knit-picking dollars. As a shadow, Spenders may be saddled with debt and shame cycles.
Savers calculate every purchase, and take pride in their thriftiness skills. But Savers can develop a scarcity mindset, triggering stress that isn't even attached to their actual finances. With a careful balance of tensions, Spenders or Savers often attract each other to achieve balance.
As a lawyer, I was trained to be a linear thinker. But in my experience as a mediator, I've learned that true conflict resolution requires more heart strengths, like empathy and patience. But both methodologies are useful, and I believe successful mediation lies in the intersection of High-Tech and High-Touch; that sweet spot where technology can remove inefficiency, but as human beings we're pushed to hone our empathy, engaged listening, and experience to guide each client with a personal touch.