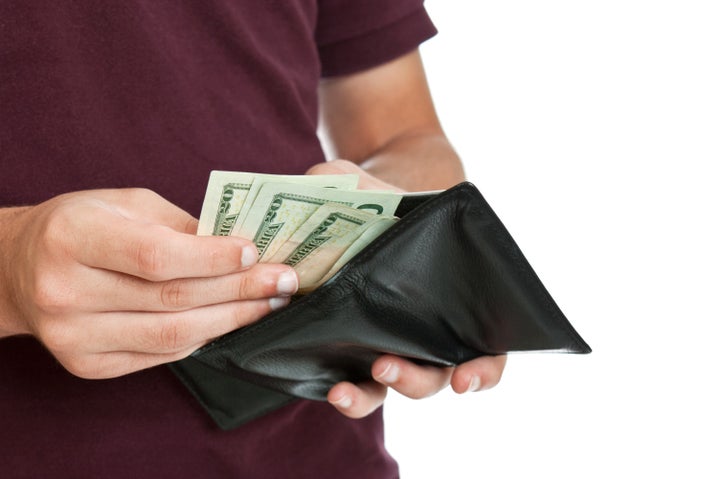 Divorce can be an emotional and financial roller-coaster ride for most people. In addition to the great emotional burden that people face, financial concerns can also weigh heavily on your decision making, especially before your divorce is finalized. Here are five tips for taking the financial pain out of your divorce:
1.Avoid maxing out your credit cards -- monthly payments can become burdensome and affect your credit history.

Between living expenses, tuition, transport costs and legal fees, recent divorcees can often struggle to keep up with their financial obligations. Their first reaction is often to put all of their expenses on a credit card and think about it later. While this strategy does buy you some time, there is a risk that you may not be able to make the monthly repayments and your credit history may be negatively affected.
You may be able to borrow from friends and family who will wait until your settlement finalizes for you to repay them. Alternatively, specialist divorce finance companies may also offer money for legal fees and living expenses without the need to make any repayments until your case settles.
2.Minimize legal costs on insignificant legal arguments/items.
Too many times we see large legal bills being incurred without the case meaningfully progressing towards settlement. Try and put aside negative feelings for your ex-spouse when giving instructions to your lawyer. Remember to remain calm, logical and give practical instructions that will push your matter through to finalization.
If your issue is worth standing up and fighting for, then legal fees incurred in protecting the issue may be worthwhile. On the other hand, there is no point in asking your attorney to send a letter to your ex-spouse (which may cost you $300) to argue over who takes the favorite cheese platter (worth $15)!
3.Ensure that you can keep up with mortgage and rent payments until your case settles
It is important to look at your essential living expenses during your case. How long do you expect your case to go on for? Can you afford your mortgage repayments/rent/food bills during this period? Has your ex-spouse been ordered by the Court to make interim spousal/child support payments? Will this be paid soon enough for you to pay your bills?
These are all important questions that you need to consider at the early stages of your divorce proceedings. Let your attorney know if you believe there will be a shortfall, as they may be able to recommend options to ensure you remain financially comfortable during your case.
4.Do your research and hire the right attorney the first time.
Attorneys, like divorce cases, come in all shapes and sizes. Some attorneys specialize in high net worth cases, some in custody cases and some in standard amicable cases where very few assets are in dispute.
Choosing the correct attorney for your case at the outset is extremely important for a number of reasons. First, choosing the correct attorney for your particular circumstance will usually result in you receiving your best result. More important, however, is the risk of engaging the wrong attorney and having to switch during your divorce proceedings.
If you decide during the course of your case that your attorney is not right for you, you can certainly change lawyers. However, remember that hiring a new attorney will mean paying your new lawyer to read your file and come up to speed with the facts and the current status of your case. This is not a cheap exercise.
By doing the necessary research before you choose an attorney, you are more likely find the right fit. This will cut down on your legal costs and give you peace of mind that your attorney thoroughly understands your case and can achieve your best result.
5.Understand your financial options
For the vast majority of people, the divorce process will be one of the most trying times of their life, both emotionally and financially. The financial well-being of a divorcee can be greatly enhanced by understanding all of the financial options available to them.
These options can include borrowing money on a personal loan from a bank, borrowing from friends and family, talking to your attorney about a payment plan or engaging a specialist divorce lender.
If you are considering talking to your bank, remember to factor in the monthly repayments that will become due. Can you afford them? Will they impact your other spending? Is your credit score going to be considered?
Family and friends are a great resource for short-term loans. Depending on your individual circumstances they may be able to assist you in paying your legal fees and living expenses while you wait for your settlement, without the paperwork and stress of a bank loan.
People involved in complicated or high-end cases are increasingly seeking out divorce lenders to assist them with the payment of their legal fees and living expenses. Divorce funders position themselves as an alternative to a credit card, with the significant benefit of no payments due until the eventual settlement of the case.
The divorce process can be a harrowing financial ordeal. Following these 5 easy steps will assist you in making the path a far easier one to walk.
Related