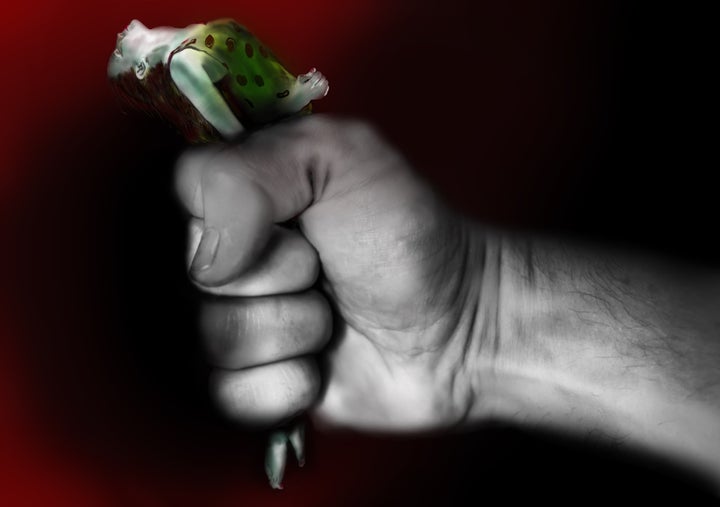 Noun- A person suffering from chronic mental disorder with abnormal or violent social behaviors
Noun- A person who has an excessive interest in or admiration of themselves
These two types of ex tend to be by far the worst kind of people, you can both be married to and therefor divorce from, as their lack of empathy and obsessive need to win and inflict pain on others, seems in many cases to have no end.
Almost unanimously when I hear of people taking their exes to court over and over, or divorces that drag out for years even decades, I already in my mind have a presumption that there is a good chance that these cases involve a person with one of these disorders.
Besides the obvious facts that divorce from these people are often, more dismal, and highly contentious, they are often harder to move on and recover from, here are a few of my tips on moving on from a psychopath or narcissistic ex.
1. Realize that in most cases, you would have been targeted by your ex for your giving or passive nature, generally a psychopath or narcissist are looking for the givers of the world to feed off, as emotional vampires do. You will have often been young, naive or have the persona that you want to believe the best in people, these traits in you are on the surface great traits, but to a narcissist or psychopath they make you the perfect prey. Forgive yourself for the lack of judgment in marrying these people, they often are extremely charismatic and won't always reveal their true motives, until after marriage and or children, when they know it's harder for you to escape. Once you can forgive yourself and see the pattern or red flag behaviors it will be easier for you to spot this in new people and break the cycle.
2. Understand that even though for many years you were probably emotionally abused and made to feel not worthy or enough, you are and always were enough, this projection on you is nothing about your worth and always everything about your ex's tactics to control and hurt you. Your reaction to them would have been their drug of choice for many years, and this dynamic must be broken once and for all.
3. Let go of the fact that many people around your ex will probably buy into their dramatic victim playing, you may feel anger towards, your ex's friends, family or work colleagues who have bought into the narcissist or psychopaths award winning dramatic acts, over the course of the divorce. Let this anger go, remember those people are now no longer a part of your life as your ex shouldn't be, don't blame them, as they can only see the side they have been shown by your ex. Anger is always a wasted and draining emotion you owe it to yourself to let it go.
4. Spend some time analyzing the true dynamics of what your relationship and marriage were, often in these abusive relationships we are so bam boozled by the gaslighting, playing victim, and emotional abuse inflicted we can't see the wood for the trees. Once we have divorced and exited these relationships, it will take a while for you to begin to see things exactly how they are. If you are looking for clarification, there are a lot of great articles about narcissists and psychopaths on the internet, that will explain in more detail their behaviors and relationship dynamics, once you really understand what you are dealing with things seem clearer.
5. Seek support, whether on dreamsrecycled or join our Facebook group or any one of many online support groups, understand you are not alone, when you connect with other people who have been through or have recovered from these relationships you feel a lot less isolated and making new friends after a divorce is always an important part of moving on.
6. The top 1 thing everyone after divorce from a narcissist or psychopathy needs to do is disengage. I cannot stress how important this is, disengage fully and forever. These people are not fixable, and will never change. Expect at first the antisocial behaviors to escalate, but whatever they do to get a reaction do not fall for it. Stand firm in your disengagement, three-word text response only for child coordination, no emotion, no aggression, no anything, whatever you feel good bad or otherwise, never let them see your reaction. Eventually the abusive ex will start to look and then sadly find a new target/victim to emotionally feed off.
7. Lastly and in my mind most importantly work on yourself and self-love, your psyche and ego will often be shattered by this type of ex, the stronger we make our selves the less our ex will be able to hurt us, and the stronger and happier we will be in ourselves. Daily positive action, whether, in work, health, or goals gets us to this better place quicker. Throw in a huge heap of daily positive affirmation, and you will feel much more like your old self quicker.
The process of healing and moving on from any divorce won't be easy, an abusive relationship, will be even harder, but rest assure you leaving these abusive unions, is a huge victory for you, and you should be applauded for having the courage to stand up and say enough is enough. Once you realize that in that act alone you have already won, the possibility to create a happy new life are endless. Having the strength to leave makes you unstoppable, so go out and create the best life you can, you may not feel like it at this moment but you are already halfway there.
Related
Popular in the Community