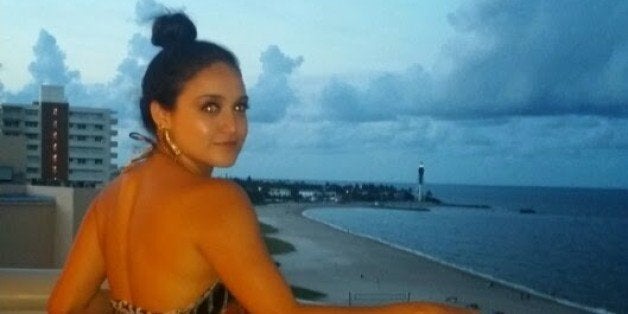 "This Is Divorce At..." is a HuffPost Divorce series delving into divorce at every stage of life. Want to share your experience of divorcing at a certain age? Email us at divorce@huffingtonpost.com or tweet @HuffPost Divorce.
Our reader Alicia M. was sure her mid-twenties would be spent house-hunting with her husband and prepping for their first baby. Instead, the now 24-year-old is wrapping up the divorce process and trying to rebuild her life.
Below, Alicia shares more of her story.
Confession: I'm 24... and I'm divorced. In fact, the divorce was finalized just this month. The process was supposed to be wrapped up on July 15th, but stalled due to some conflict with the final decree. Now that it's final, I can't deny how strange it feels to be divorced this young. We were both almost done with school when we filed. Before things went south, I truly believed that in a few years we'd have a house and be living in it with our first child. Instead, we're divorced and it feels like I've lost some of my hopes and dreams. I had so much invested in our relationship.

I got married when I was 22. My now ex-husband was also 22. There was a good deal of skepticism from those close to us, but also support. While my family half-heartedly approved, my ex's parents were beyond delighted. I already had my first college degree and was working on a second. My ex-husband was still working on his first. We supported each other in the beginning, as we worked toward our shared goal of becoming nurses. Once we surpassed the horrors of the one-year mark, we felt like our marriage could survive anything. Instead, it slowly got worse.

I hid so many things from my family and friends to protect my husband's image, but they knew how different we were as people. Those close to me know that I'm an old soul: I spend my mornings reading the newspaper and my evenings watching old sitcoms and listening to old music. It had shocked them when I married young. When I decided to divorce, so many people ran to my side and shared their own experience with divorce. When you meet others who've been in the same situation -- or who are going through the same loss -- you realize that age really is just a number. Divorce is painful at any age.

I get a lot of "you'll find better" or "you really will be happy again" and I know I will. I'm sure of this because I know I'm not running out into the world trying to replace what I had. I am just learning from experience and putting my needs front and center again.

I will admit it felt like the end of the world in the beginning. Transitioning from being married to telling everyone you know that he's now your ex-husband is an incredibly weird experience. It can also be quite embarrassing. But once you move past the embarrassment, you start to reflect on what you need to do to move on. I love him very much. We had wonderful times, but both of us being happy was what was most important. At some point, you really have to see life for what it is and realize that tomorrow isn't promised. I don't know if I'll get the chance to wake up tomorrow. I am just happy I woke up today. You appreciate life in a different way. You have hard days. I'm still trying to work out why this divorce happened, but ultimately, that's out of my hands. I just know there is something better for me out there and that I'll know it when I see it.