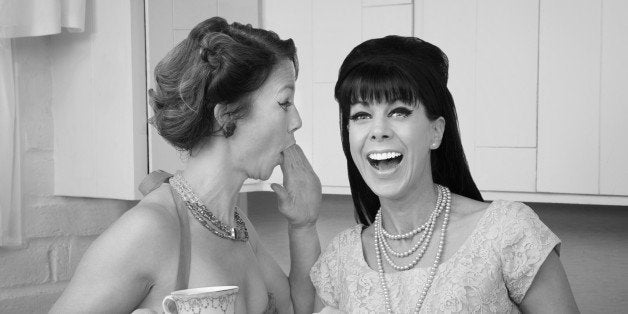 "This Is Divorce At..." is a HuffPost Divorce series delving into divorce at every stage of life. Want to share your experience of divorcing at a certain age? Email us at divorce@huffingtonpost.com or tweet @HuffPost Divorce.
It's an age-old story: Boy meets girl. Boy marries girl. Decades into their marriage, boy falls for a younger girl and leaves girl #1, forcing her to live through those uncharted mid-life years all by her lonesome.
That was the case for Sophie Rosen (not her real name), author of the MiddleAgedMan-ia column for DivorcedMoms.com. But Rosen is rewriting the ending to her story and refusing to let divorce get the best of her.
Below, the writer gives her best pointers on coming to grips with a mid-life separation.
At 22, I married my high school sweetheart, the man I once believed was the love of my life. At 39, he left me for a younger woman and is now engaged to her. Though I never believed it could happen to me, it did. Divorce was something other women went through -- the friend, the aunt, even the cleaning lady. It was always someone else's problem, someone else's story.

One ordinary day it became my own.

Suddenly I was that woman. The one whispered about on the bleachers at Little League games, the one whose name came up at ladies lunches, the one whose role in the failure of a once rock-solid marriage was debated, the one who was offered sympathy from married onlookers who secretly breathed a heavy sigh of relief that it was her and not them who had to bear the tainted title of "divorcée."

This time, at least.

I do not believe in playing victim. Nor do I like being judged, named the subject of idle gossip, or pitied. I do not know any self-respecting person who does. So after a few weeks of mourning, and when the initial shock began to dissipate, I picked up the phone. One by one I called my extended family and my close friends to announce that my picture-perfect life was not so perfect after all. My husband had not only cheated on me, but had left me, too. And he was not coming back.

After I told my inner circle, I told my acquaintances -- my children's teachers, my children's former teachers, my doctors, and my contractors. I moved on to strangers -- the woman in front of me on line at the pharmacy, the guy behind the deli counter at the supermarket, and the police officer who pulled me over for speeding. I told anyone who would listen. My mom was horrified. In a sense, so was I. I had been raised to never air my dirty laundry in public. Yet there I was, airing the mother of all laundry loads. But I continued to tell. Why? The answer is simple.

I have nothing to be ashamed of.

My story is, in every way, typical. Officially divorced at 40, I was neither young nor old. I was, am, as they say, mid-life. Trapped in the middle, one can argue, somewhere between a life gone by and a life waiting to be lived. Though I knew in my head I had been given a second chance, I initially felt defeated anyway.

Telling my story and later writing about it began the healing process for me. And what I quickly discovered was there were so many others like me, those simply needing a friendly ear and a warm smile, to help rebuild their strength.

Divorcing in our forties need not be a stigmatizing experience. For many of us it is an inevitable part of life, another bump in the road that directs us to a different road -- a better one. We have endured the circumstances that brought us to where we are and survived. Though we all continue to face our travails, I find myself savoring good days so much more. Now that I'm 41, I'm looking forward to the second, better half of my life.

And yes, I will be blabbing about it the whole way through.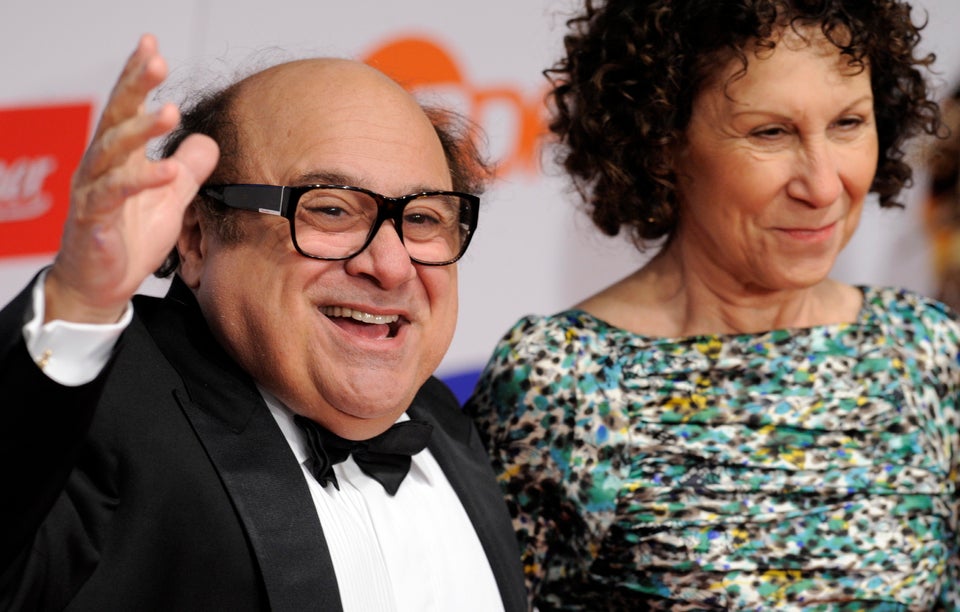 Hollywood's Gray Divorces