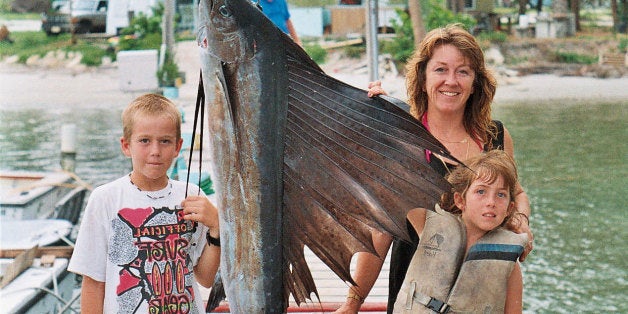 "This Is Divorce At..." is a HuffPost Divorce series delving into divorce at every stage of life. Want to share your experience of divorcing at a certain age? Email us at divorce@huffingtonpost.com or tweet @HuffPost Divorce.
Below, Kathleen Baxter tells us how she braved divorce in her forties with two kids and a mortgage to pay. The small business owner also shares some words of encouragement for men and women struggling to start over after being blindsided by divorce.
Divorce is never good for anyone at any age while you're in the midst of it. If you have young children, as I did (ages 8 and 11) it's terrible for them, but you go on because of them.
My story is all too common: I was left for a woman 12 years my junior. They had worked together and she had never been married. As for me, I was suddenly single and the head of household with two kids to support. Yes, I got some child support and the house, but I also got the mortgage along with it.

I was always told by my WWII veteran father that when the going gets tough, the tough get going, and that's especially true in divorce. While married, my ex-husband always wanted me to stay home and care for the kids but thankfully, I also started a small tree-trimming business on the side. Back then, it helped pay for vacations and nice boats. Once my husband hit the bricks for that greener grass, I looked intently at my options as a 44-year-old woman with only a high school diploma, and realized just how valuable my little business could be.
My driving force in getting the business off the ground? I was highly motivated to not let my children see me fail. I did not want their life to change or suffer because of the actions of their parents. I worked 60+ hours a week for years. I was mom and dad. I ran them around town and worked harder than I ever knew I could. With a chainsaw in hand, I built a business that I am proud to say now employs eight people, including my son. We are not rich, but we make a good living by working hard.

The funny thing is, I had no life whatsoever for a few years after divorce and I didn't mind that. Everything I did, I did for my kids, until my then 13-year-old daughter dropped a bombshell on me by asking this: "Why do you work so hard all week on the business, then work all weekend on the house to keep everything perfect? Us kids don't care, we would like to see you have some fun and be happy." I had no answer for her, but she changed my life that day.
After that, I went out and bought a motorcycle -- an old hobby from a few years past. I made new, strong friendships and am proud to say at this time in my life, I am so very happy he left me. My life would never have been this good if he had stayed.
As for my dating life, I stayed single for a long time, but for the last eight years, I've had the most wonderful, gracious, gentleman in my life. The two of us married a few months back, in February. Fairytales do, indeed, sometimes come true.

If I could tell other women who've been left behind just one thing, it would be this: Even if at the moment you think your world has ended because someone walked out on you, you have options out there. You can do better than him -- you can do better by yourself. Pick yourself up, dust yourself off, get tough and get going. Don't let anyone tell you that you can't do it. The lasting satisfaction of living well without him is worth all the hard work.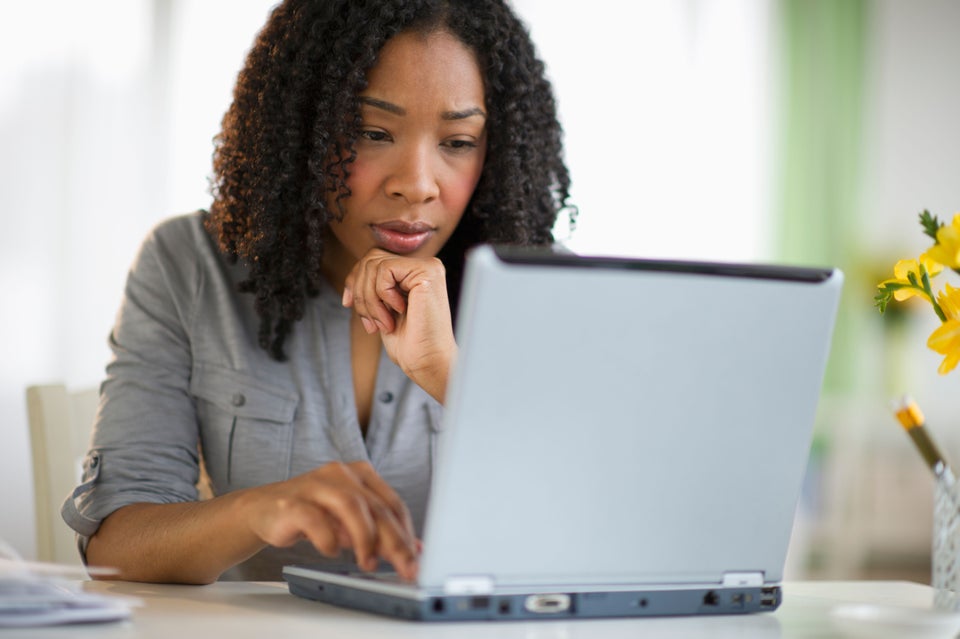 12 Things Every Woman Should Know About Money