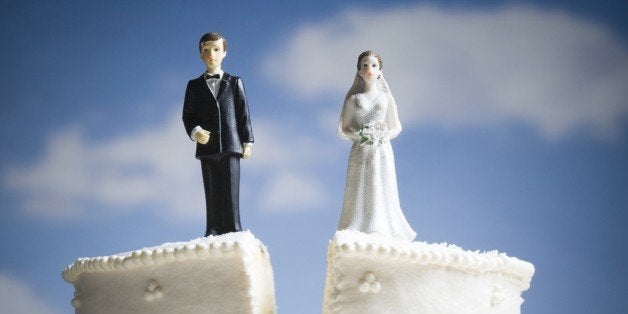 I have touched down on the other side of divorce. The soft landing, the Hollywood landing, would have been to arrive in the outstretched arms a new and better romance.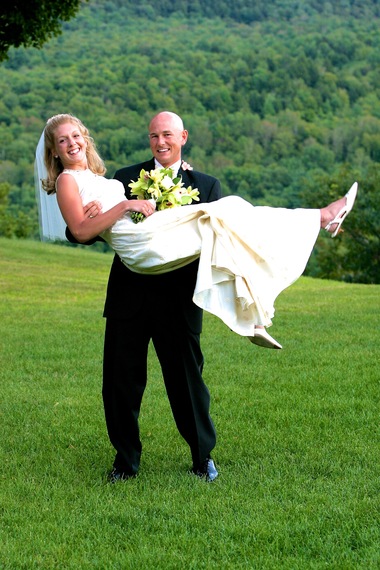 But I set down on terra firma on my own two feet.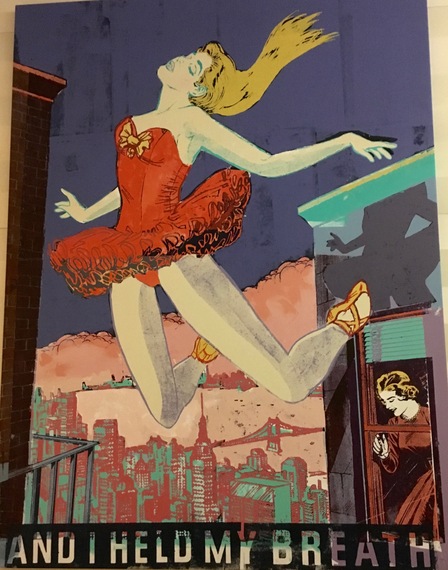 For the first time since first grade, I am immune to love. I hear songs about yearning for love, the rapture of love, or remorse over lost love, and I can not relate to any of it. Ten years of couples therapy and 18 months in divorce court can do that to you. It left me Teflon coated. Like measles, mumps and rubella, I've been vaccinated from Cupid's bow.
I ask my best friends if it's OK to be so uninterested in love. Many divorcees jump into rebound relationships, but I'm too jaded to believe that the thrilling fluttery feeling of new love is worth the eventual heartache. My ex took my son away from me 50% of the time, I can't let him take my optimism too. But one year later, unlike Barry Manilow's '70s hit, I am not ready to take a chance again.
Ironicly, my post divorce job as an innkeeper at the Wilburton Inn puts me smack in the path of glowing brides-to-be who come to our family inn for their romantic destination weddings.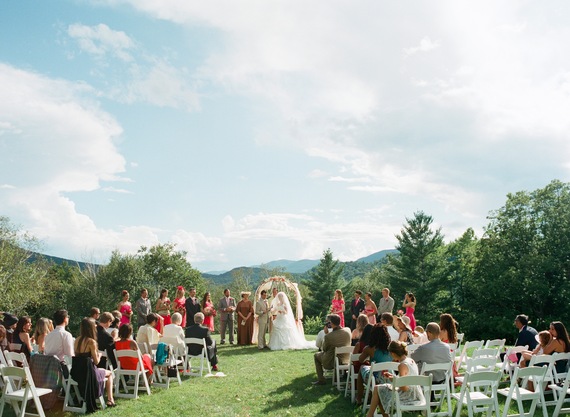 I was married here myself. I have been that bride. My wedding was even a New York Times Vows full page feature.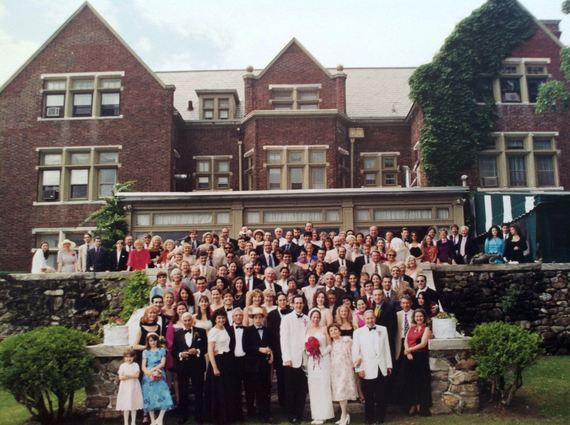 And now this Manchester, Vermont hilltop of romance is my home. In addition to helping new brides plan their celebrations, I welcome a steady flow of alumni brides who return to show their kids where mommy and daddy's marriage began. I admire the current bride's optimism and the married bride's good fortune to have picked a partner they could grow with for life. I get to bask in the excitement and joy of their love stories without having to sign a ketuba or pledge vows of ever after. I think I got it good.
A lovely older couple stayed at the inn recently and they shared that he had been a widower and she had been a divorcee before they fell happily in love. "Give it time. You'll change your mind when you meet the right person."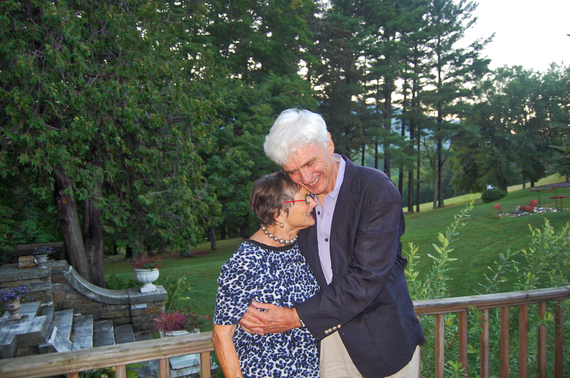 For me, for now, that right person is my 1-year-old puppy, my 12-year-old son, my 78-year-old dad and our family's 113-year-old inn.
I have love, community, friendship, companionship and adventure in spades. Romance? Well, that will just have to wait.
So instead of embracing a man, I embrace my independence. I don't need to feel the earth move under my feet. I'm just grateful for solid ground.
Divorce is hard because you knock over the Jenga like scaffolding that you spent years so delicately constructing. Many stay in unhappy relationships because they decided "the devil you know is better than the devil you don't." I get it. But once you decide to leave, you just gather your courage and momentum, close your eyes and LEAP! And though you remain suspended in a grand jete over the Grand Canyon of divorce court and tears, eventually you land. And boy is it great to be touch down at last.