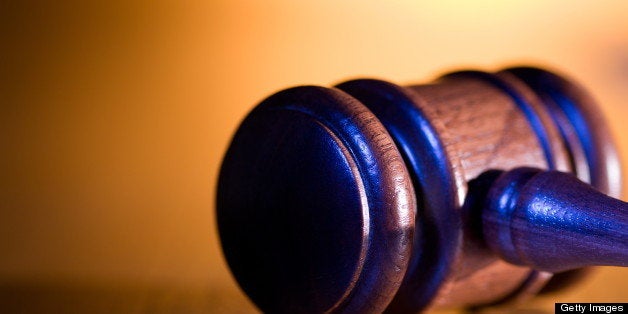 Though many couples are opting for collaborative divorce and mediation today, there are times when traditional litigation is the best way to proceed with a divorce. But as HuffPost Divorce blogger Jackie Pilossoph will tell you, going head to head with your soon-to-be ex in court is not for the faint of heart.
Earlier this week, Pilossoph, an author and journalist, used her own divorce litigation experience to offer her best advice on steeling yourself for the divorce process. Her first tip? Don't expect the process to be quick and easy. "Litigation takes time," she wrote. "If you want a quick solution and you want to 'be done' with your divorce, this is not the way to go. Litigation takes months, even years, often times with frustrating results and every time with high lawyer fees." (Read the full blog post here.)
Inspired by Pilossoph's primer on the divorce process, we asked our divorced readers on Facebook and Twitter to share with us their experiential advice on making it through divorce litigation. Click through the slides to see what they had to say, then head to the comments and tell us what you think people need to know before starting the divorce process.

Readers' Divorce Litigation Advice