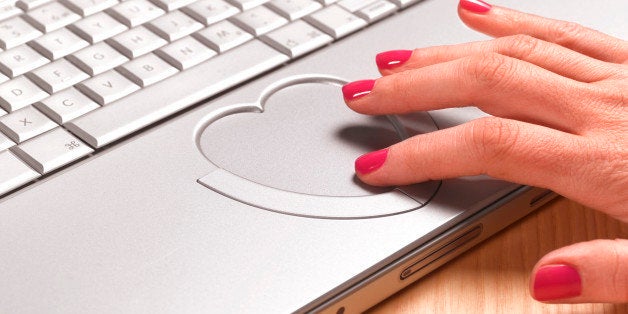 Remember the good ol' days when our relationships were more clearly defined? Most could pretty easily be put into four main buckets: family, friends, acquaintances and colleagues. That was about it.
These days, with the advent of social media and other technology, there are a lot more shades to our relationships. We have Facebook friends, Twitter followers, LinkedIn connections, and on and on. This change is having a big impact on how we share news of our separation or impending divorce with family and friends.
This new technology has exploded over the past decade, with more than 70 percent of all internet users now using social media. Likely, even your mom and Aunt Betty. But what has not crystallized is the social etiquette regarding how to manage your communication on these social networks. In my work as an attorney and mediator, I've seen Twitter comments or a change of Facebook status send couples reeling -- and their efforts to pursue an amicable divorce wither.
But it doesn't have to be this way. By simply following a few key steps and including social media in your mediation agreements, you can save yourself a lot of pain. Here's what I suggest:
Ready, set, stop: Just because communication is instant nowadays, doesn't mean it should be. Hold back your desire to unfriend your spouse, change your relationship status or anything else social media-relationship related until you've found time to consider the consequences. A cooling off period is always a good idea. And remember: there's no law that says you must discuss your situation on social media at all. It's OK to keep to quiet!
Talk relationship status early and often: Broach the subject of social media early in your discussions about your separation. Talk about how much you want to let people know and when. Often times you or your spouse's opinion on the matter may evolve as the emotions of your divorced are worked through. Don't set it and forget it, make it a regular topic of discussion.
Coordinate communication: This is not to say you need to co-write a blog post or tweet (though that can be a very effective approach). But it's best to time your public announcement so that it goes out at roughly the same time, or at least the same day. Consider the wife who says she only found out about her impending divorce from her husband's Facebook post -- it's best to be clear so you don't end up on either side of that equation.
Don't journal publicly: Keeping a running commentary about your relationship, separation or divorce does nothing to help the situation. Obviously, it's important not to suppress your emotions, but a private journal or time with a therapist is best for that.
Remember, it's called social for a reason: Social networks are, by their very nature, connected. That means even when you unfriend your spouse or they unfollow you, there's always the chance of someone re-posting or sharing your words. Depending on your settings, even another friend liking your post can open your life to their entire network -- maybe even your boss, high school fling, or someone else you'd rather not keep in the loop.
For many of us, social media is as much a part of our daily lives as a visit to the local coffee shop. And just as we'd never consider posting flyers about our relationship status at the local Starbucks, we should always think twice about what we post on the internet.
After all, what's said, posted, tweeted or commented today can have a lasting impact on your relationship for the foreseeable future.
Related