Artistic expression is a great way to cope with the stress of a divorce -- unless, of course, it involves vandalizing public property.
Audrey Dostie, a 35-year-old woman from Jacksonville, Fla., was arrested on criminal mischief charges late last week after she was caught spray painting graffiti outside the new Duval County Courthouse. Dostie is in the midst of a divorce and custody battle.
As crazy as Dostie's antics may have been, she is certainly not the nuttiest ex we've heard about. Click through the slides below for five more stories.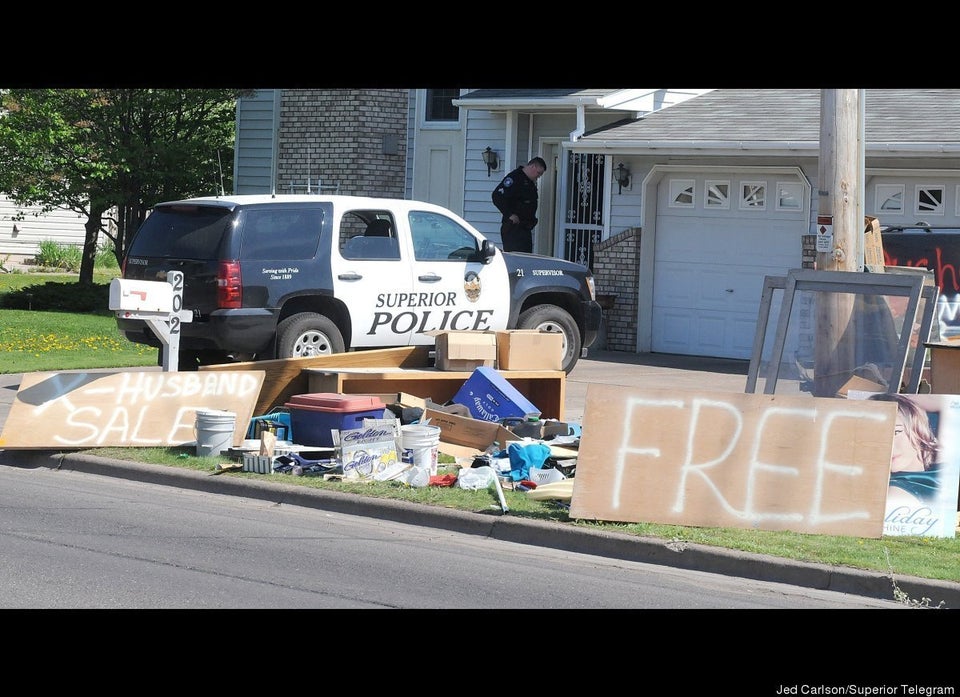 5 Exes Who Will Make You Grateful For Yours