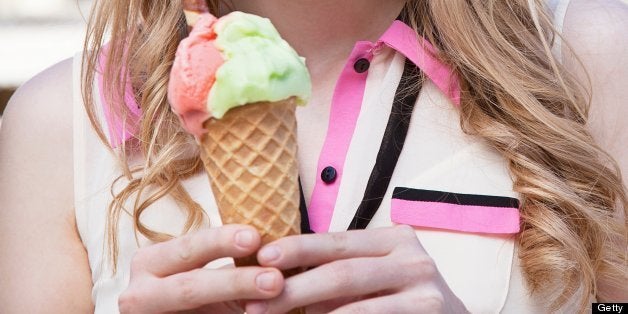 This may be one of the strangest divorce stories we've ever read.
According to India Today, a Mumbai man -- who, according to his ex, is worth millions of dollars -- complained in divorce proceedings that his ex had wasted all of his money on ice cream.
So what did the Mumbai family court do? The presiding judge reportedly ordered the husband to pay his ex-wife an extra 150 rupees (or US$2.50) per month to buy ice cream. This is in addition to the 85,000 rupees per month (or US$1,396.89) that he was asked to pay in spousal support. It's only fair, right?
It's not the first time a divorce court has handed down an unusual ruling. In April 2013, a woman in Eqypt was fined for lying to her ex-husband about being a virgin. And in February 2012, a judge ordered a man to apologize on Facebook for a negative status he posted about his ex-wife.
Click through the slideshow below to see even more weird divorce stories.