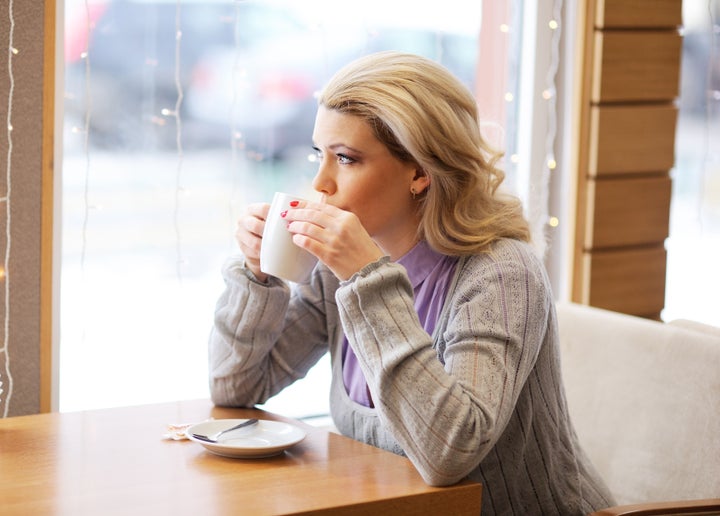 When you first got divorced, you proclaimed that you would never be in another relationship again. Now that you have spent enough time licking your wounds, you're contemplating the possibility of getting back in the game. This is completely normal, but it's been forever since you asked someone out on a date or were asked out on a date. To no surprise, the rules have changed since Bon Jovi had long hair. Men aren't quite into the art of romance. And, women aren't necessarily looking to take a man home to mom. The casual sex revolution has changed the dating game which leaves you stranded with no idea where to start. You're too old for the clubs and too young to be alone. Relax! There is a process to getting back in the game and finding the "right one." Here are five quick tips to get you ready to love again:
1. Get Over It. Forgive yourself. Your ex was an ass. She took all your money. He sucked the life out of you. So, what? You're still breathing aren't you? That's a start. Move on already! You can't change the past but you can create an amazing future.
ACTION: Be honest about what went wrong in your past. Accept responsibility and don't repeat your mistakes. Assess yourself. Admit you are not perfect and need some work. Seek counseling. Ask a friend to tell you the truth about your personal strengths and weaknesses. Make a list of changes and just do it!
2. Reinvent Yourself. You may still think you've "got it" but let's be real -- after years of marriage and divorce you're not what you used to be. Posting your high school picture on dating sites won't give you back the years. Reinvent yourself! Your wardrobe is stuck in the 90s or worse. You're wearing your favorite outfit that fit just right 20 pounds ago. Look at yourself in the mirror and ask, "Would you date yourself? And, why?"
ACTION: Updating your style can help you start the physical transformation that gets you noticed. Guys: Get a personal shopper in a department store to help you update your style. Buy new jeans, a new jacket and new casual dress shoes. Your new style and confidence will get a woman's attention. Ladies: Your best work outfits will not help you compete in the dating market. There are three women to every man in the United States over age 18. It is a competitive market. Wear clothes that help you stand out from the crowd. That doesn't mean showing all your goods. It means what you wear makes an impression. Men are attracted to color so add a pop of color and accessories to all of your outfits.
3. Get Out. A potential date isn't going to come knocking on your door and join you on the couch. Since your divorce, you no longer fit comfortably in your former social circle, so don't push it. Sometimes letting go is a good thing. But, where do you go to find other like-minded people? The answer is simple. Get out of your comfort zone!
ACTION: Change your daily routine. If you are a parent, get involved in your children's activities. That's where other single parents go. Walk, join the gym or take dance classes. Find your old high school and college friends on social media or sign up for an online dating service.
4. Develop a winning approach. Women hate pick up lines. Men fear rejection. That's the ultimate reason why there are 103 million single people in the U.S. and most aren't talking to each other. Your old pick up lines will be laughed at. Buying a girl a drink isn't enough anymore; she buys her own drinks. Playing coy doesn't get a man's attention -- it pisses him off. Being sexually aggressive doesn't work either; keep it simple and smile.
ACTION: Don't play games. Find 20 seconds of courage and change your life. Be you and use the following introduction, "Hi, my name is ____, what's your name? "
5. Stop talking about work. Most of us are career-minded and have amazing accomplishments under our belts. You have to leave your professional life and job related conversations at work.
ACTION: Ladies: Don't give a man your resume. He wants to know if you are interesting, fun, warm, caring, and loving. Guys: The right woman wants to know if you'll be good to her, respect her, support her and emotionally take care of her. Make sure you say and do things that communicate all the above points.
Divorces crush your confidence and leave you wondering if there's something wrong with you. There is nothing wrong with you. There are millions of people in your shoes. What will set you apart is if you make a conscious decision to move forward. After all, you miss having someone to come home to, talk to, have hot, good sex with and most importantly, share magical moments. Don't wait! Do something about it, and do it now!