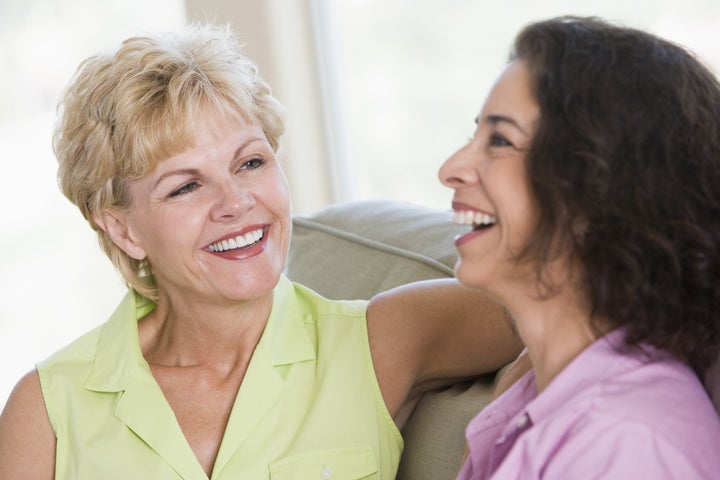 My husband and I were in marriage counseling and it was becoming evident that divorce was on the horizon. The one thought that kept going through my mind was how I was going to handle the demands of my professional career as a single, divorced mother.
While we were going through marriage counseling, my professional career was excelling. I was in charge of a significant project for my company which required overtime and travel; it was nice to have something else to think about rather than dwelling on my marriage issues. Two months into the project, my husband and I agreed to divorce.
Travel then became difficult for me emotionally. Business dinners were tough because conversation always turned to everyone's home life. I kept my conversation limited to my daughter. Heading to my hotel room alone and listening to the echo of the closing door would trigger my emotions. After a call to my 3-year-old daughter to say a good night and a business-like exchange with my soon-to-be ex about her day, I would feel the loneliness seep in as I hung up the phone.
Doubts and fear would start spinning through my head. How was I going to be able to do business travel in the future? We had no family where we lived, and my soon-to-be ex had plans to move out of state once the divorce was finalized. Will I be able to do it?
Looking back, there was never a doubt in my mind that divorce was the best decision. What I questioned was my ability to cope on my own.
I decided to share my fears with family and friends. They observed that I had no problem managing multi-million dollar projects, but that I struggled with confidence in my personal life. They were right and, the conversation was an eye-opener for me.
The most important piece of advice they gave me was to live life one day at a time and stay present. Once divorced, this advice was essential as I learned to juggle all the household tasks on my own. I also negotiated with my boss to limit my travel to no more than 20 percent, which has not hindered my ability to do my job.
None of my fears came to fruition in the nine years since my divorce. Friends rallied around my daughter and I when I needed to travel for work. I had a friend call me one day and offer to be my daughter's primary care giver when I travel. I was so grateful -- my daughter and my friend absolutely adore each other. My daughter looks forward to the time they spend together. My friend has made business travel non-stressful for both my daughter and I.
It is important as we transition into divorced life that we don't get overwhelmed by what could happen. Staying present, dealing with what needs to get done today and sharing your transitional fears is key to a successful post-divorce life.