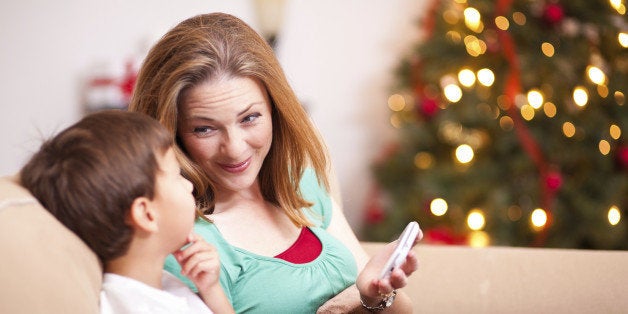 Going through a divorce on any given day is extremely difficult, but divorcing during the holidays is unspeakably difficult!!
You've done all you can to adjust your emotional and mental state for the upcoming holidays. You feel that you have a solid handle on it, then "BAM" something happens to blindside you. Now your right back to thinking about holidays past, and the life your are no longer living.
I can write a blog telling you that following these specific steps you won't feel the pain of the loss of your marriage, but I am sorry, I can't do that!!
What I can do is share with you what helped not only myself, but my friends, members on my website and coworkers.
Step #1 - Celebrating the Holidays
Do not celebrate the holidays with your ex! You may try to convince yourself that it will be easier on your children, but nothing is further from the truth! Helping them accept that their parents are in fact getting a divorce in a loving and patient way is the best gift you can give them. Sharing the holidays will only confuse them and that's beyond unfair! Parenting classes discourage this as well.
Step #2 - Dealing with your Grief
During this time your emotions will be all over the place. Feel what you feel, deal with it, accept it , then do your best to let it go! Allowing the grief to take you over will not change your situation, nor will it make you feel better. It's much easier to stay in the " Dark Hole" than to fight your way out, but you have to!!!
Step #3- Talk to your Children
Think about how hard this has been on you. Can you imagine what they are going through? Their entire world has changed, and there is nothing they can do to stop it. Give them the freedom to express their feelings without fear of judgment, or hurting you. Let them know that this is " all about them," there's nothing they can say or do that will keep you from loving them.
Step#4- Creating New Traditions
As the family you are now, create new traditions. Have a sit down with your children and ask them what traditions they would like to keep, and what they would like to start. You will be amazed with what they come up with, and you will have a BLAST!
The old saying "time heals all Wounds" is true when going through a divorce. You have zero control over how you feel. What you do have control over is what you say, and how you act. . Unfortunately there isn't a "magic" pill to take that makes it all disappear. It's a long SUCKY road that you absolutely must travel. One way or another it has to run its course for the healing to start.
Related