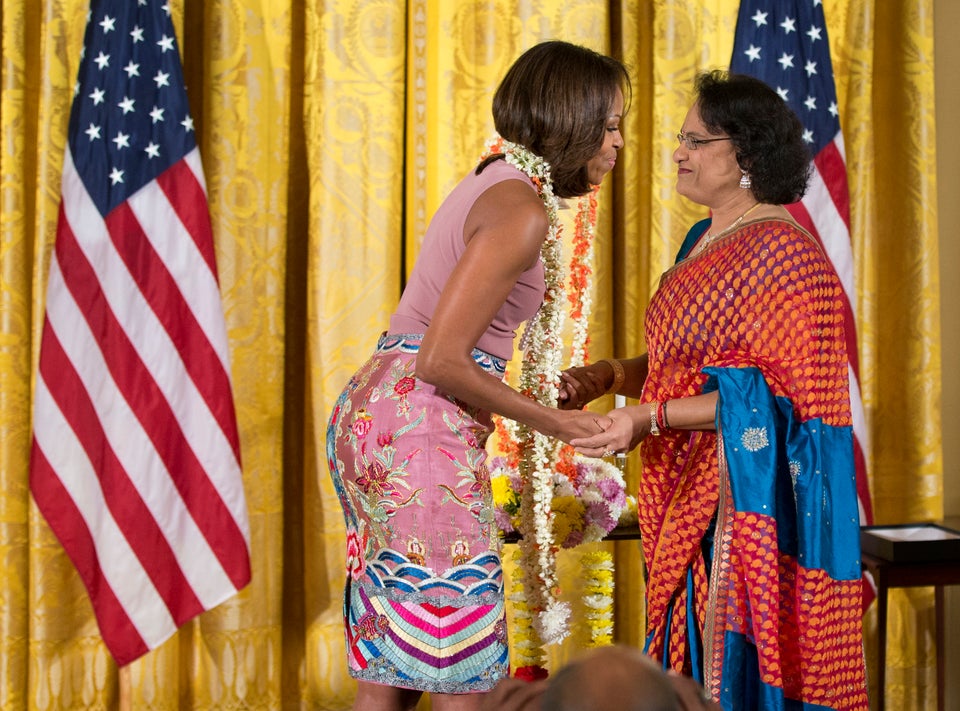 Diwali 2013
The festival of Diwali symbolizes the victory of light over dark, good over evil and knowledge over darkness. Diwali is one of the biggest festivals in the Hindu calendar and there are multiple reasons why Hindus celebrate this festival. The most popular narrative, based in the ancient Sanskrit epic Ramayana, is of Lord Rama, his wife Sita and brother Lakshmana returning to their kingdom Ayodhya after defeating the demon king Ravana. On that dark new moon night, the residents of Ayodhya joyfully lit oil lamps to welcome Rama, Sita and Lakshmana back to the kingdom.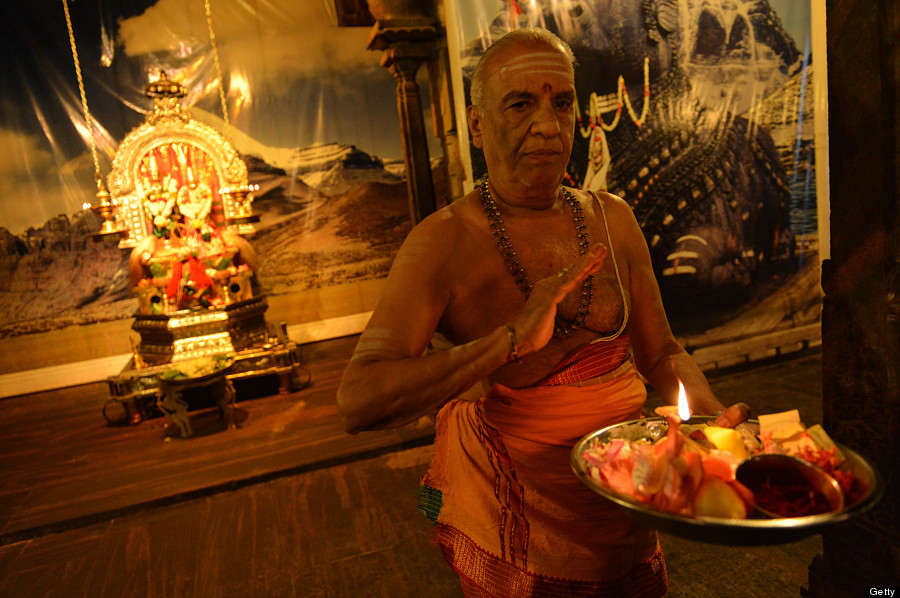 A Sri Lankan Hindu priest blesses devotees during Diwali, or the Festival of Lights at a Hindu temple in Colombo on November 2, 2013.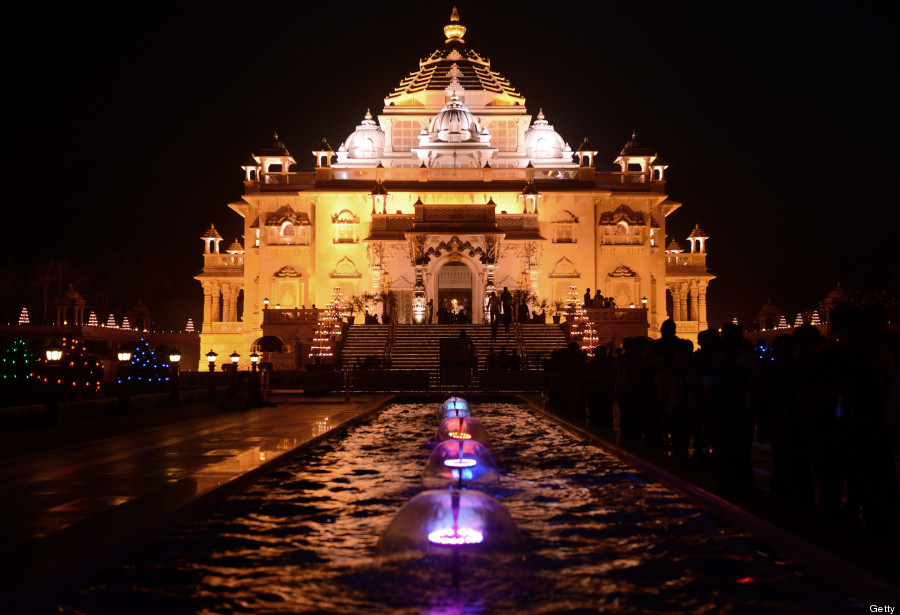 Following in that tradition, Hindus celebrate Diwali by lighting oil lamps, bursting firecrackers, cleaning and decorating their homes, distributing sweet delicacies and gathering with friends and family.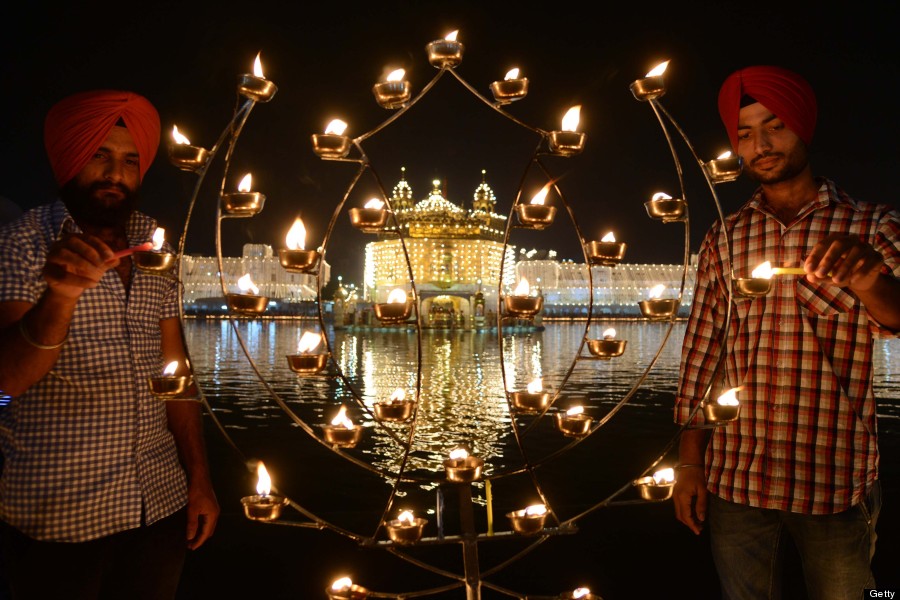 Indian Sikh devotees lights candles at the illuminated Sikhism's holiest shrine Golden Temple in Amritsar on November 3, 2013, on the ocassion of Bandi Chhor Divas or Diwali. Sikhs celebrate Bandi Chhor Divas or Diwali to mark the return of the Sixth Guru, Guru Hargobind Ji, who was freed from imprisonment and also managed to release 52 political prisoners at the same time from Gwalior fort by Mughal Emperor Jahangir in 1619.
In Hindu homes around the world, people gather to offer prayers to Sita and Rama, Radha and Krishna, Lakshmi, the goddess of wealth, Ganesh, the god of auspiciousness. For many in the Hindu community, Diwali is also the beginning of a new year. A popular greeting around this time is "Shubh Diwali."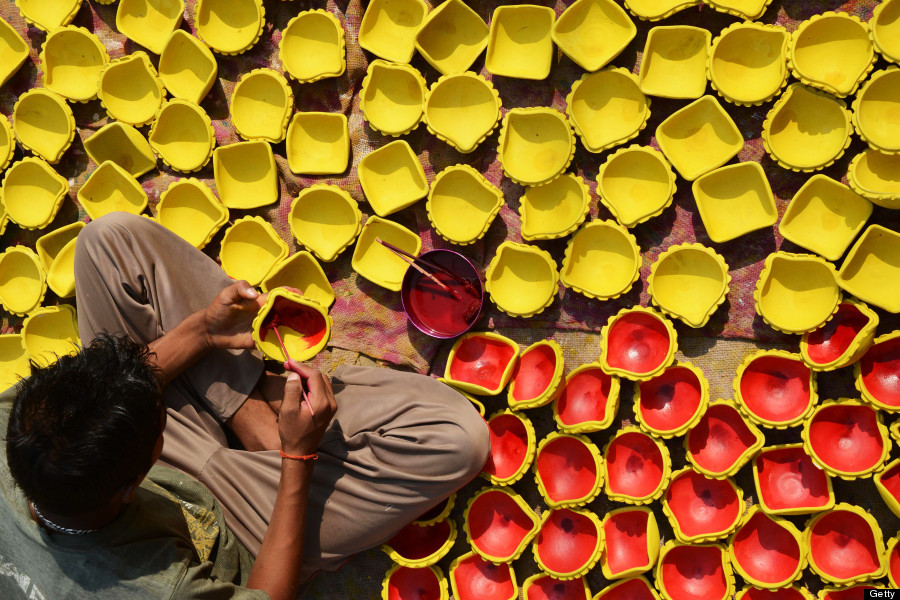 An Indian craftsman paints clay 'diyas' (earthen lamps) ahead of the Hindu festival of Diwali in Amritsar on October 29, 2013. In the Sikh tradition, Diwali commemorates the release of Guru Hargobind, the sixth Sikh Guru, who was imprisoned by the Mughal emperor Jahangir. When Guru Hargobind arrived in Amritsar, his devotees lit thousands of oil lamps to celebrate his return. For Sikhs, this day is known as Bandi Chhor Divas (day of release from prison). Sikhs celebrate Diwali by lighting oil lamps and reading from the Guru Granth Sahib, the Sikh holy text.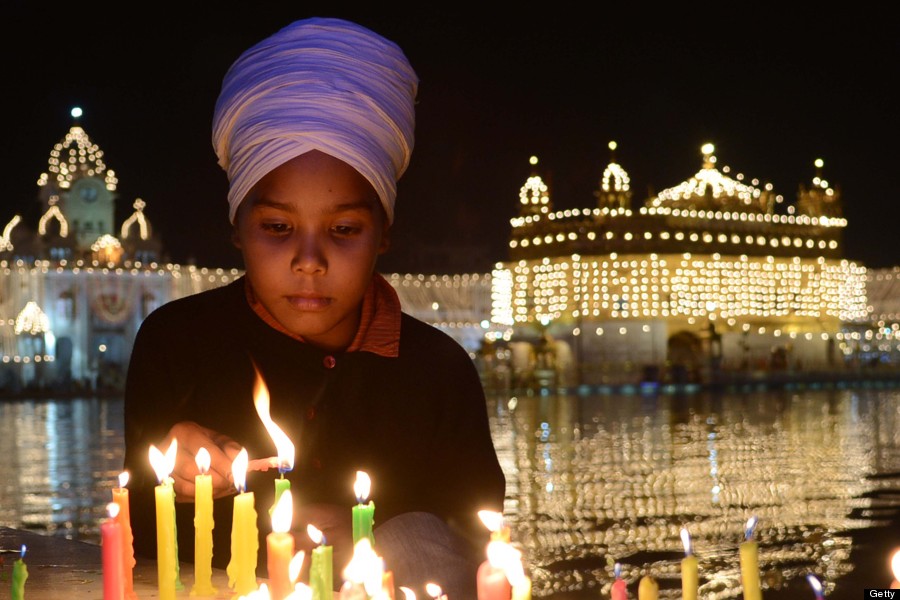 In the Jain tradition, Diwali marks the attainment of enlightenment by Lord Mahavira, the 24th Tirthankara of Jainism who laid down the central tenets of the Jain religion as it is practiced today. Jains celebrate Diwali by lighting lamps, distributing sweets, fasting and practicing acts of charity. NEW DELHI (AP) — Millions of Indians were setting off deafening fireworks displays Sunday to light up the sky for Diwali, the Hindu Festival of Lights, which celebrates the triumph of good over evil.

People across India also handed out sweets, exchanged greetings with friends and relatives, and adorned their homes with glowing lanterns and oil lamps as they celebrated the country's most important festival of the year.

Diwali marks the return home of the Hindu god Rama from a 14-year exile after killing the demon Ravana, who had abducted his wife, Sita, according to the ancient Hindu epic Ramayana.

A near-constant stream of fireworks and firecrackers lasting until midnight is expected to leave a dark, smoggy cloud lingering for days — a matter of concern for environmentalists.

Mindful of the pollution and the dangers of the deafening displays, authorities pushed this year to cut down on the number of fireworks, and some schools sent notices home urging parents not to buy any.

The state-run Central Pollution Control Board said it would be monitoring the air quality and noise levels Sunday night at a dozen locations in New Delhi, India's capital.

S.K. Tyagi, a senior scientist at the pollution control board, said the noise level at last year's Diwali festival was down from 2011, due mainly to the use of less noisy fireworks.

India's economic downturn appears to have impacted this year's celebrations.

At a wholesale market in New Delhi, shopkeeper Mahesh Chand Sagar said the sputtering economy was affecting sales.

"Fulfilling one's basic needs has become a problem nowadays," said Sagar, 40, who has been selling candles, garlands and other decorations for the past 10 years. "If people can't afford basic necessities, how will they buy decorative items?"

People typically buy gold during Diwali, including jewelry, coins and small statues of the elephant-headed Hindu god Ganesh. But the government has imposed a steep new tax on gold imports, making the already high prices far out of reach for many Indians.

Diwali also is celebrated by Hindus in other parts of the world, including Sri Lanka, Myanmar, Nepal and Malaysia.
Related
Popular in the Community