The Dixie Chicks have officially renamed themselves The Chicks.
Coinciding with the release of their new song and video, "March March," the group all of its social media pages to reflect the change, which comes amid a powerful new focus in the U.S. on the legacy of the enslavement of Blacks and systematic racism.
Formed in 1989, The Dixie Chicksformed in 1989, took its name from "Dixie Chicken," the 1973 hit song and album by the rock band Little Feat. Dixie has long been the nickname for the southern states in America. The 1859 minstrel song that included the refrain "Away, away, away down south in Dixie!" became the "de facto national anthem of the Confederacy during the Civil War," according to History.com.
As of Thursday, The Chicks' site greeted fans with the YouTube video for "March March" as well as the quote: "If your voice held no power, they wouldn't try to silence you."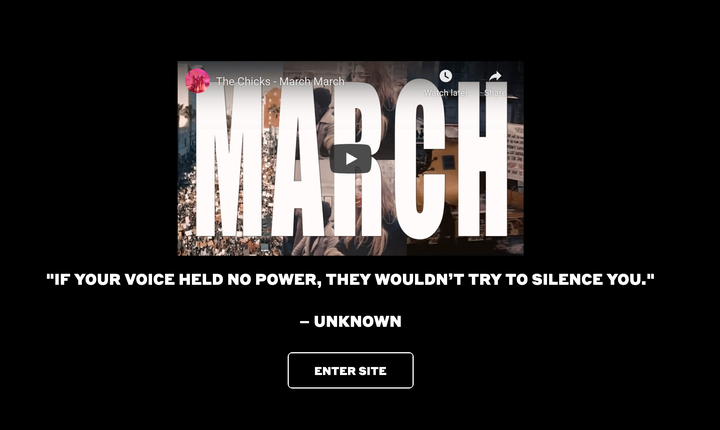 "A sincere and heartfelt thank you goes out to 'The Chicks' of NZ for their gracious gesture in allowing us to share their name. We are honored to co-exist together in the world with these exceptionally talented sisters. Chicks Rock!" they wrote.
The name change for the trio comes on the heels of fellow country music group Lady Antebellum officially changing their name to Lady A. The definition of antebellum is "existing before a war," and it is most widely used to refer to the slave-holding South before the 1861-65 Civil War.
Lady A said it was dropping the word "antebellum" as a response to the eruption of nationwide protests against racial inequality after the police killing of George Floyd in Minneapolis.
"As a band, we have strived for our music to be a refuge … inclusive of all. We've watched and listened more than ever these last few weeks, and our hearts have been stirred with conviction, our eyes opened wide to the injustices, inequality and biases Black women and men have always faced and continue to face every day. Now, blindspots we didn't even know existed have been revealed," the band's statement said.
"After much personal reflection, band discussion, prayer and many honest conversations with some of our closest Black friends and colleagues, we have decided to drop the word 'antebellum' from our name and move forward as Lady A, the nickname our fans gave us almost from the start."
Unlike The Chicks, the members of Lady A found themselves in hot water with a blues singer who had gone by Lady A for decades.
Support HuffPost
The Stakes Have Never Been Higher
Popular in the Community