Bride Abbey Ramirez-Bodley looked for a vintage-style wedding gown, but soon realized everything she liked was over $1,000.
So instead, she took matters into her own hands -- literally -- and decided to crochet a long-sleeved dress for her October 17 wedding in Parkerfield, Kansas. It took eight months to complete and cost about $70 for the yarn and $100 for the green dress underneath.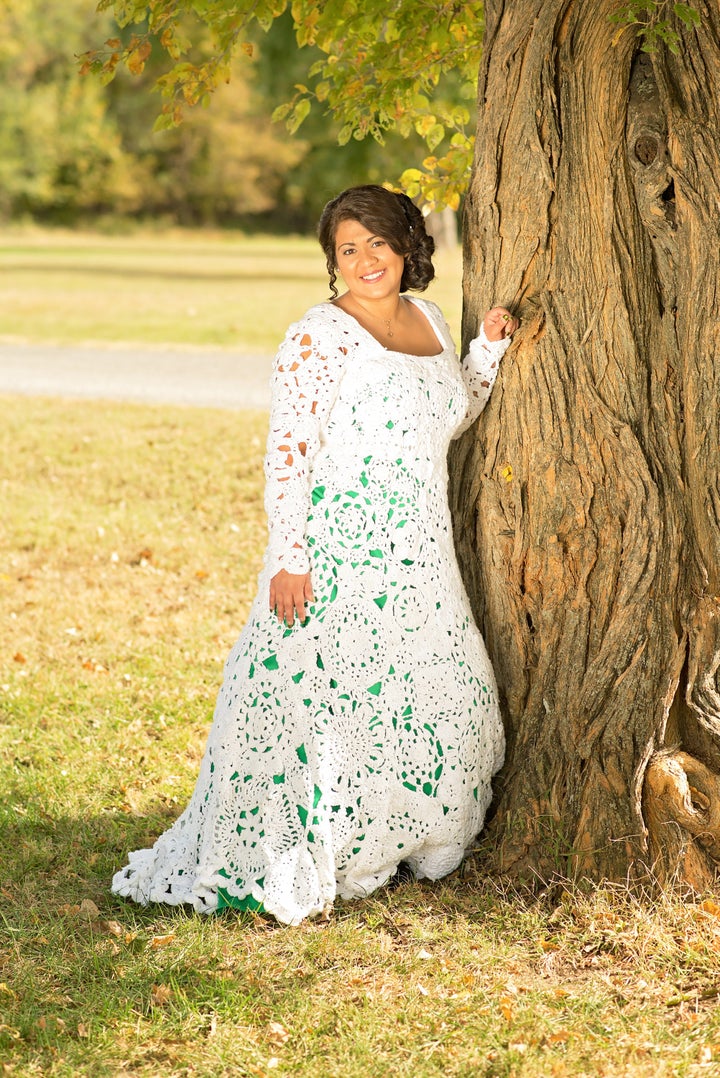 When Abbey was 3 years old, her aunt Jennifer Wollard taught her how to crochet. Growing up, she would help her aunt with various projects. All these years later, they teamed up once again to create Abbey's dream dress.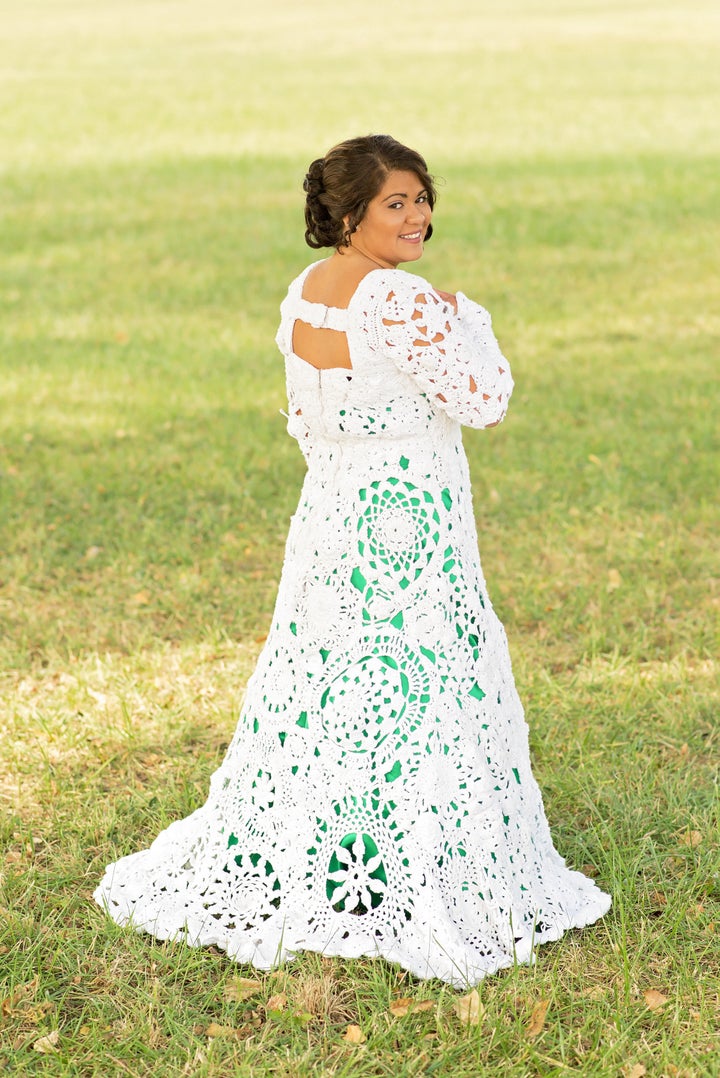 "It was wonderful because my aunt and I spent so much time together and she's really important to me," the bride told The Huffington Post. "This is always a piece I'll have with her. When I look at it, I'll remember the wonderful wedding I had and also the eight months I got to spend with my aunt making it."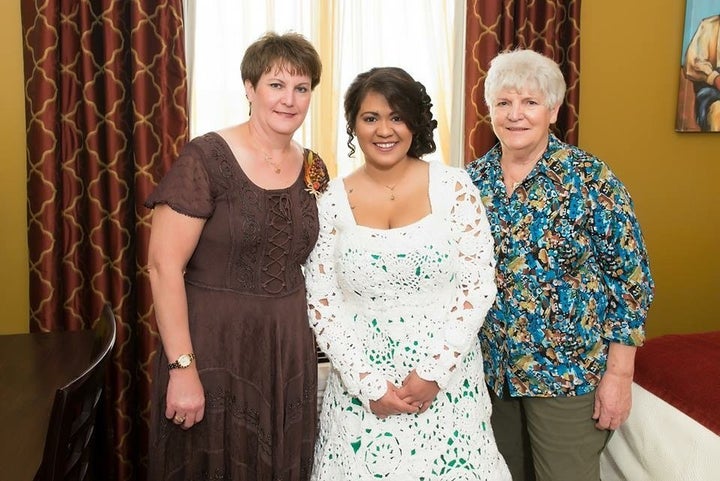 On weekdays, Abbey and her aunt would work on the individual doilies by themselves; they got together on weekends to stitch them together.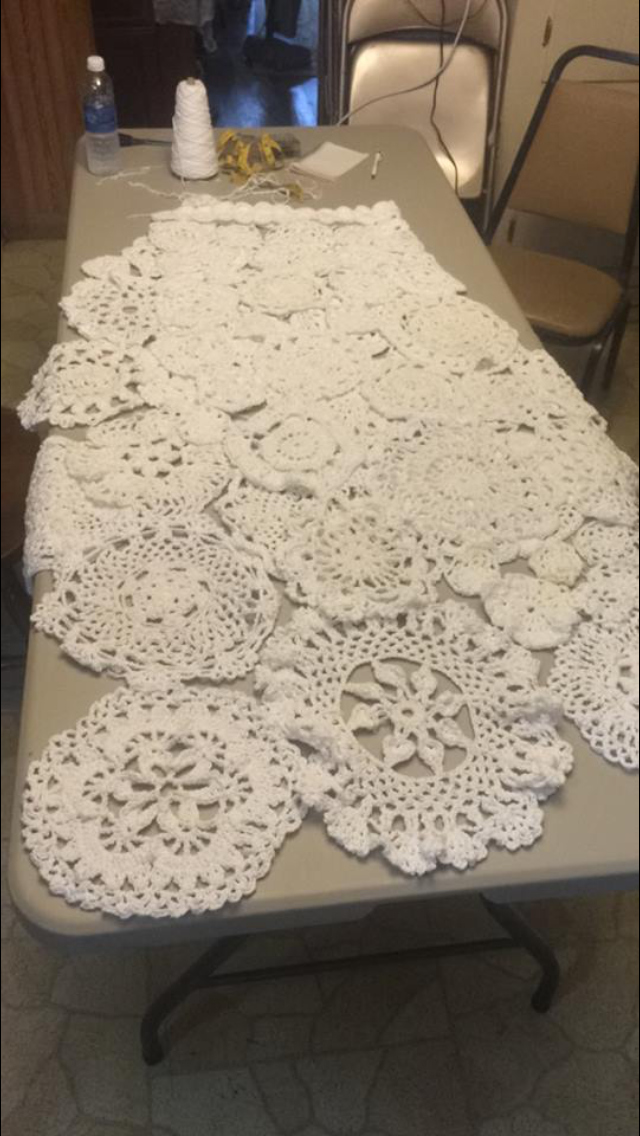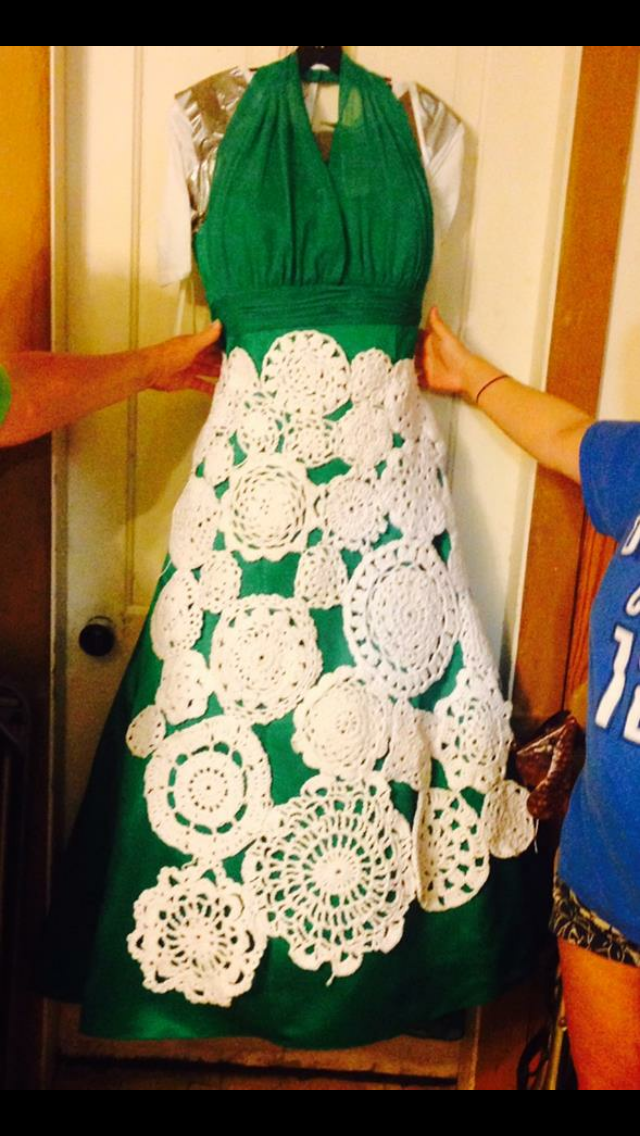 A month before the wedding, Abbey finally tried on the finished product.
"When I put it on, I was, for one, amazed that it looked exactly like what I thought it would look like in my head," she told HuffPost. "We didn't have a pattern so it was hard -- I couldn't take the image I had in my head and give it to my aunt and say, 'This is what I want.' It was amazing. It was emotional. [Especially] when you put that much time and love into something."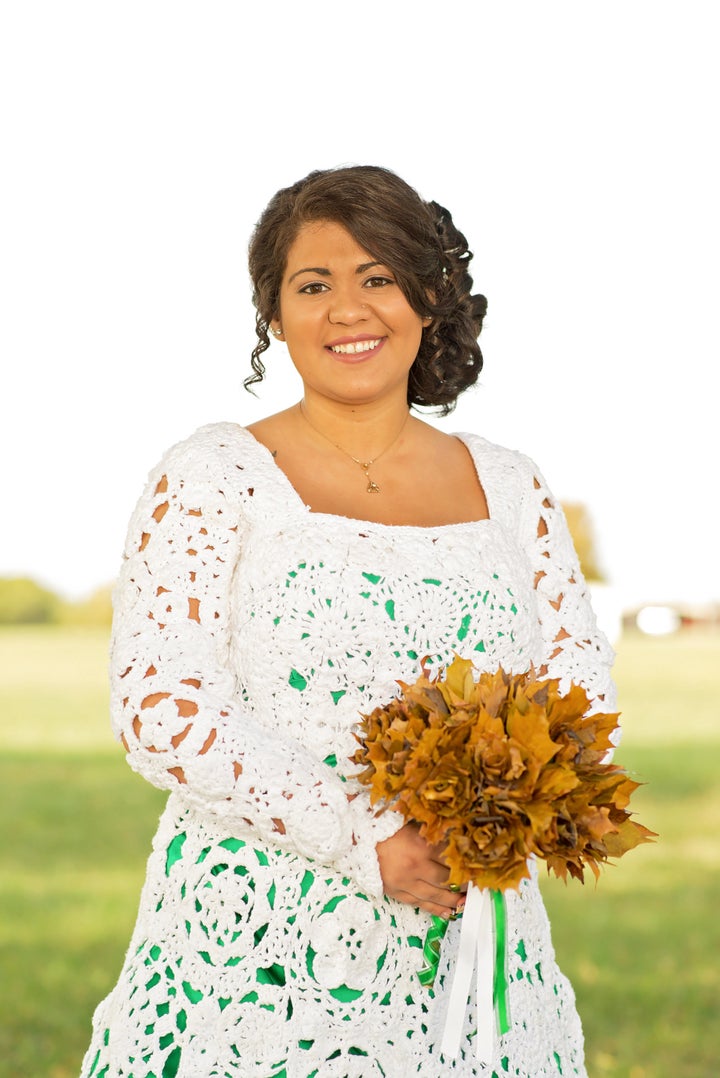 Abbey's husband Jake Bodley saw her working on the dress in the months leading up to the wedding but didn't see the finished product until their big day.
"He was really impressed," Abbey said. "He knew we would get it done, but I think he was worried about us getting it done in time and he wasn't sure if it was going to work like I thought it would. It was a new thing for him. But he was amazed by the final product."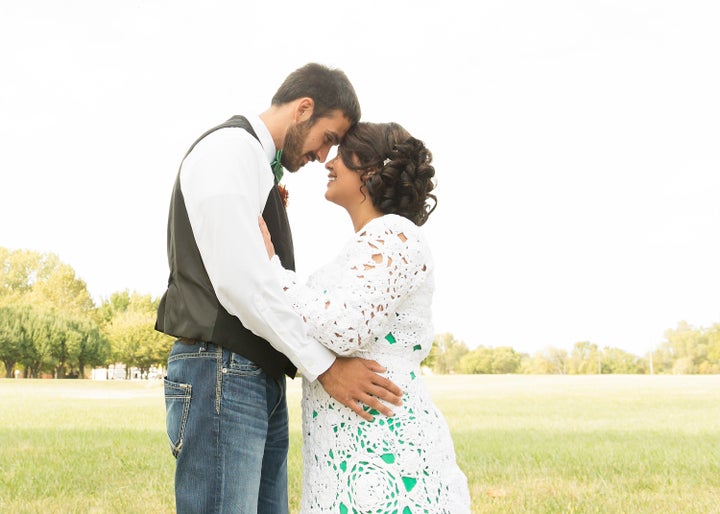 Below, more photos from the couple's big day.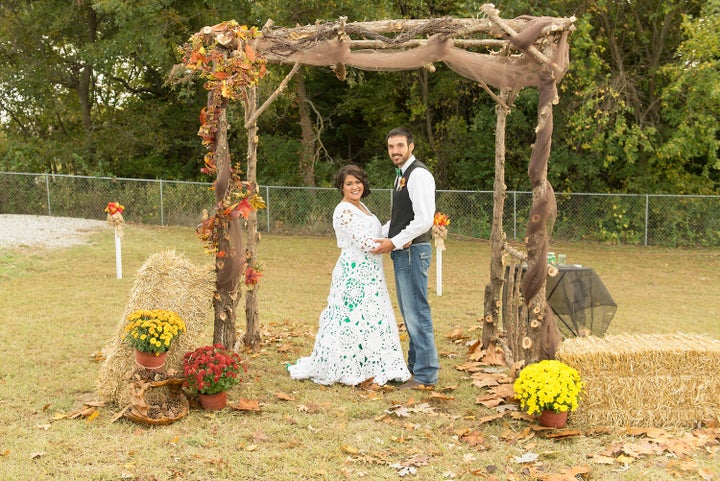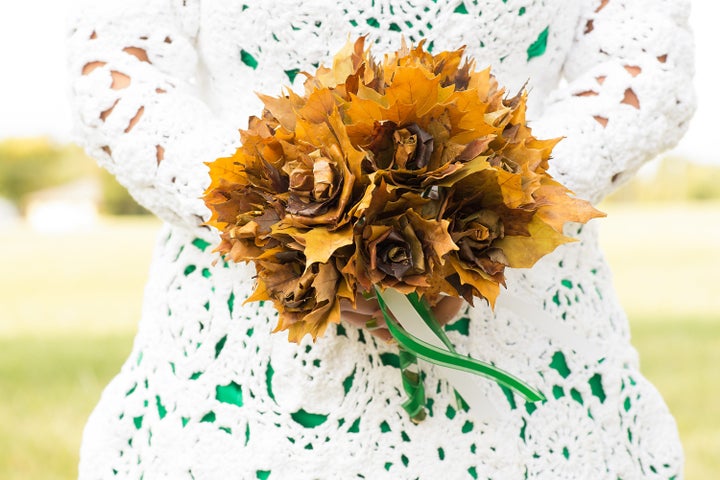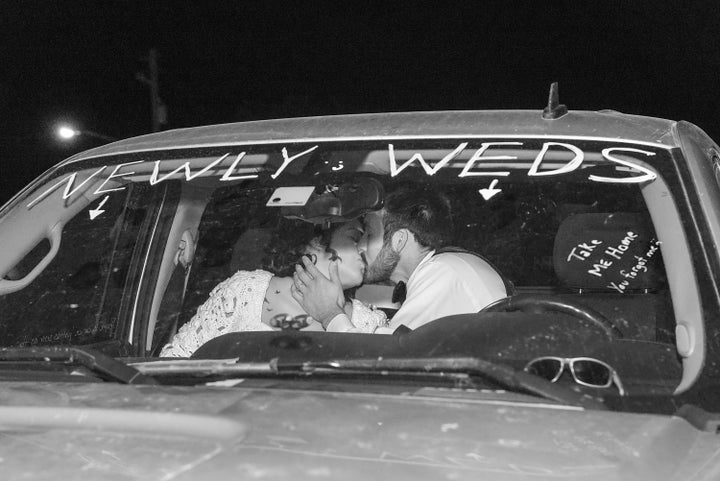 Correction: An earlier version of this story misstated the date of the wedding as October 27. The story has been updated to reflect the correct date, October 17.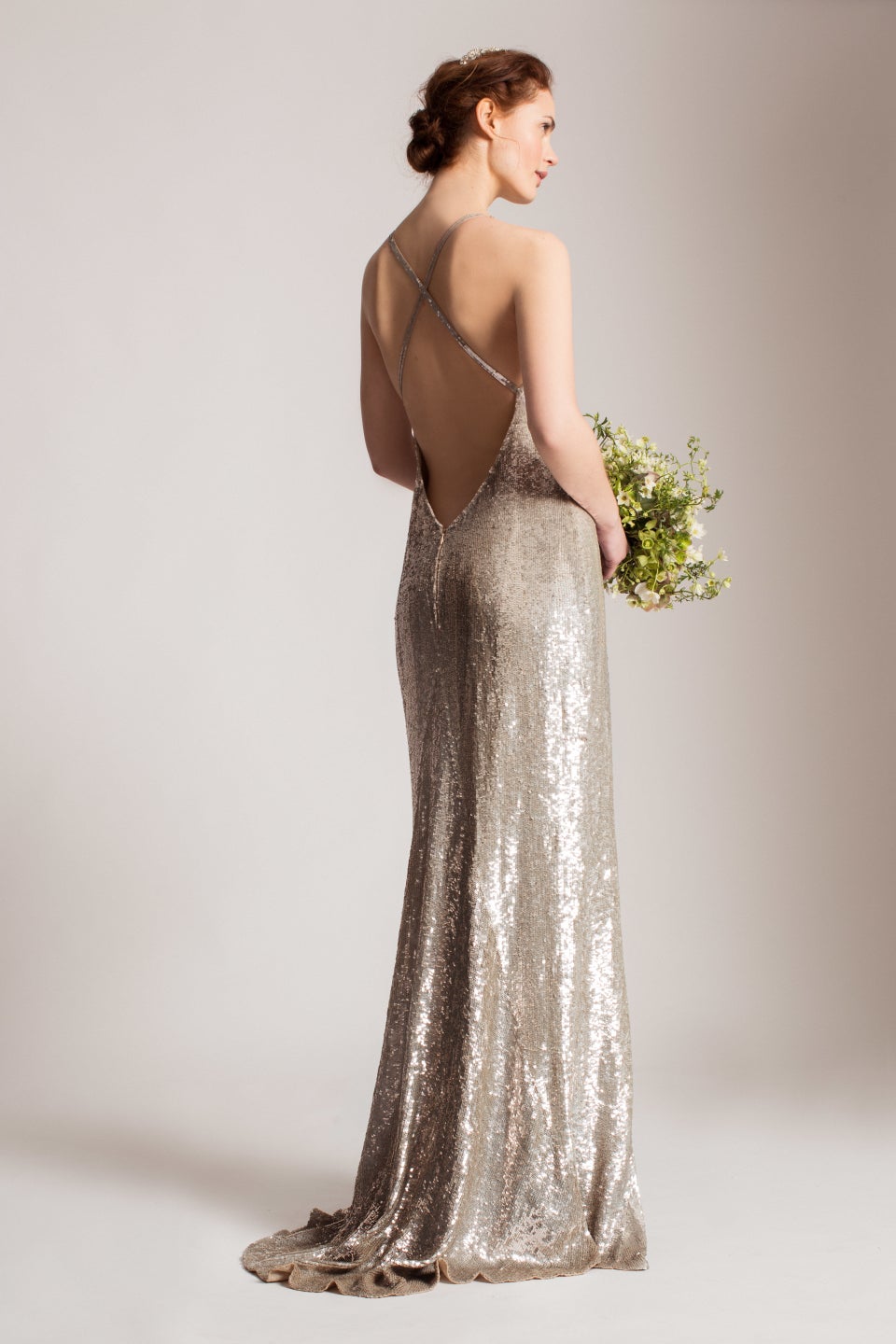 Indie Bride Gowns
Related