Pallets, those ubiquotous platforms used to ship everything from food to construction materials, are one of the most common waste products in American industry. About 40 percent of all hardwood harvested in the U.S. is used for pallets, and about 20 percent of all wood waste in U.S. landfills is from tossed pallets, according to research conducted by the Department of Wood Science and Forest Products at Virginia Tech University. Add wooden crates used to ship products like wine, bread and produce to the mix, and you're talking about a whole lot of wood waste.
To reduce wood use, many companies are turning to pallets and shipping crates made from other materials such as plastic, metal and even cardboard. Others offer take-back programs for used pallets to make recycling easier, but a staggering amount of pallets and shipping crates still find their way into American landfills each year. Luckily, unwanted pallets and shipping crates are often offered up by businesses at little or no cost - making them a great source of low-cost, high-quality wood for home decor projects.
So, add something new to your reuse repertoire, and "rescue" unwanted pallets and shipping crates from businesses in your area for use in new furniture, garden accessories, storage solutions and more - saving you money and making use of something that would have otherwise gone to waste. To get you started, Earth911 assembled this list of 12 cool household items you can make from used pallets and shipping crates - no matter what your level of handiness. Not sure how to source your pallets and crates? Scroll through to the end of our slideshow for tips.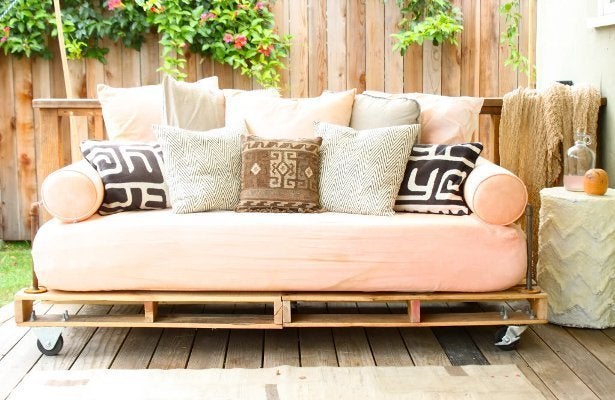 Reusing Shipping Crates
Popular in the Community