You know the feeling: You've got a loaded dishwasher brimming with crusty plates and sauce-splattered spoons. They've been there for a few days, in fact, compounding their grime and taunting your nostrils with their semi-mildewy scent. The buildup has become unbearable. It's time to wash the dishes... However, there's one small problem: you're completely out of dishwasher detergent.
HuffPost Home recently encountered this very issue -- and while we could just hand wash them, we found another solutions, using just a few meager ingredients in our kitchen cupboard: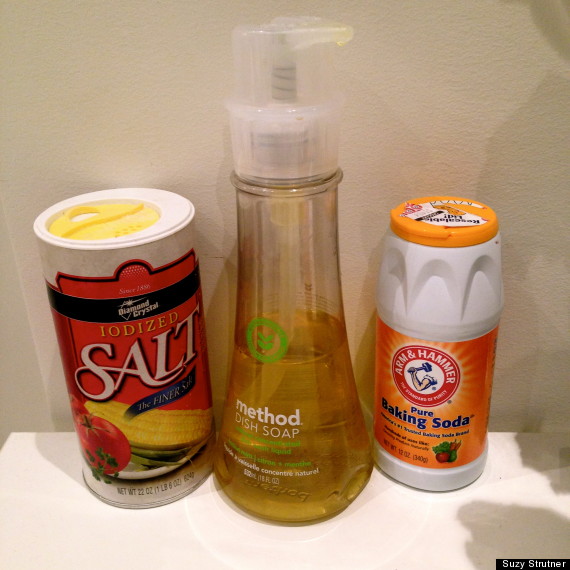 We used the simplest possible recipe, to model the typical lineup of ingredients we already have in our kitchens. This DIY dishwasher recipe uses just dish soap, baking soda and salt -- and it WORKED.
Here's what to do next time you're in a dishwasher pickle:
Place dirty dishes in dishwasher as usual (grime, goo and all).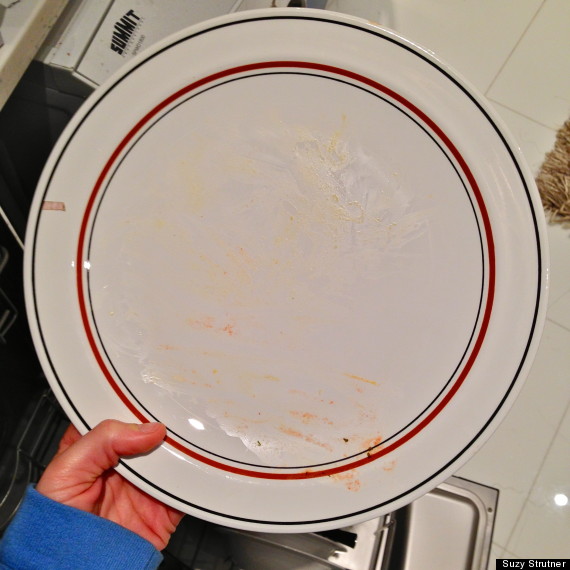 Add about three drops of regular dish soap to your dishwasher's detergent cup.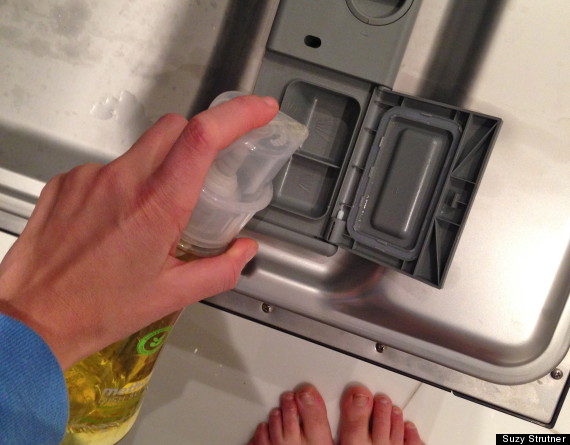 Fill the cup 2/3 of the way with baking soda.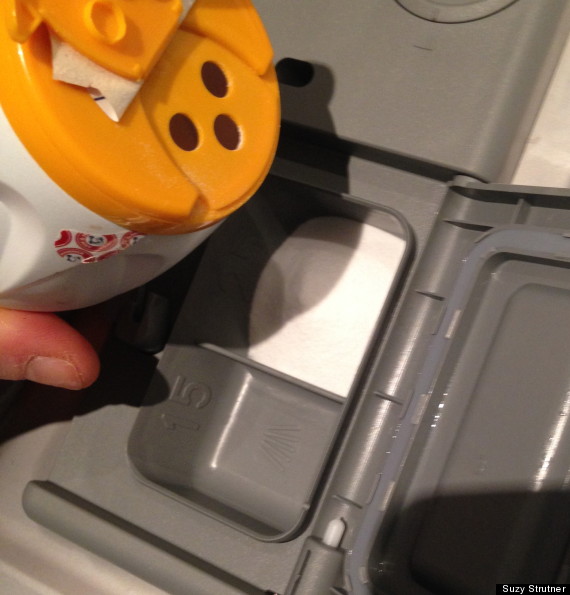 Add salt until the cup is nearly full.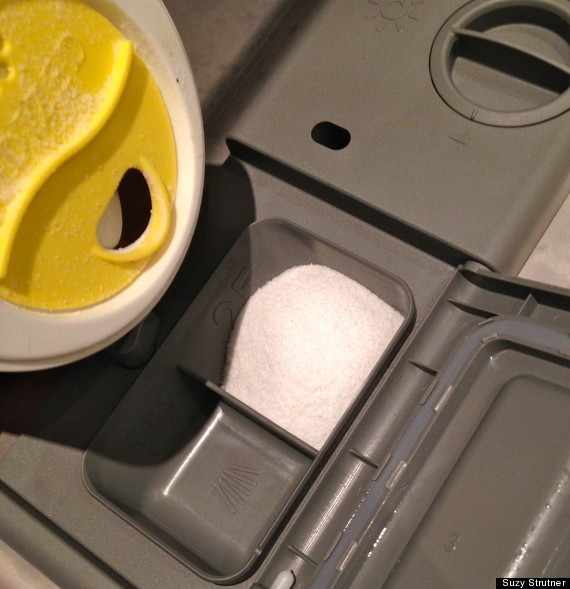 Run your dishwasher as normal.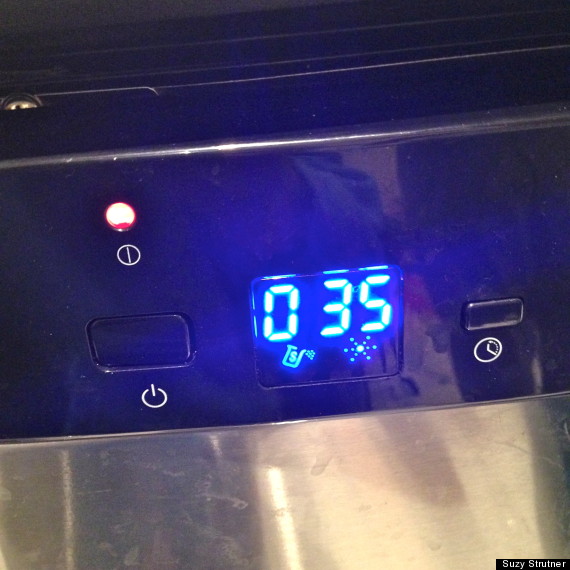 Yay! No catastrophic, sudsy overflow!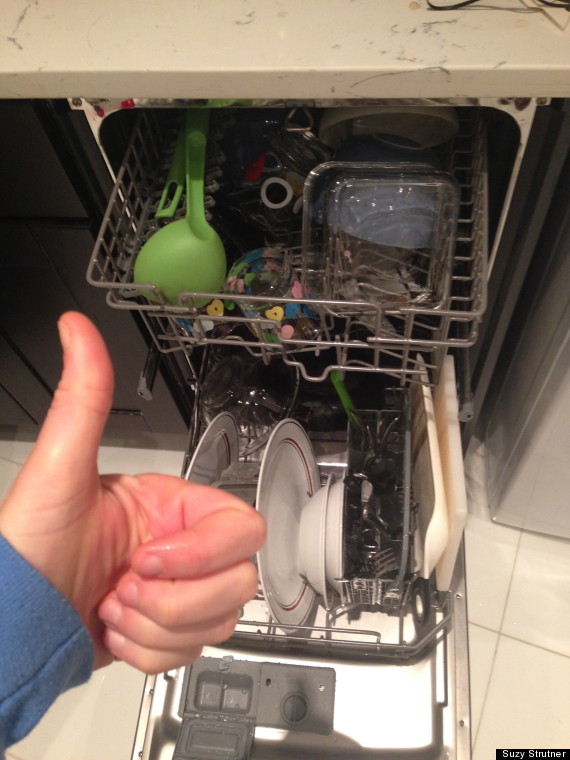 ...and your dishes turn out nice and sparkly.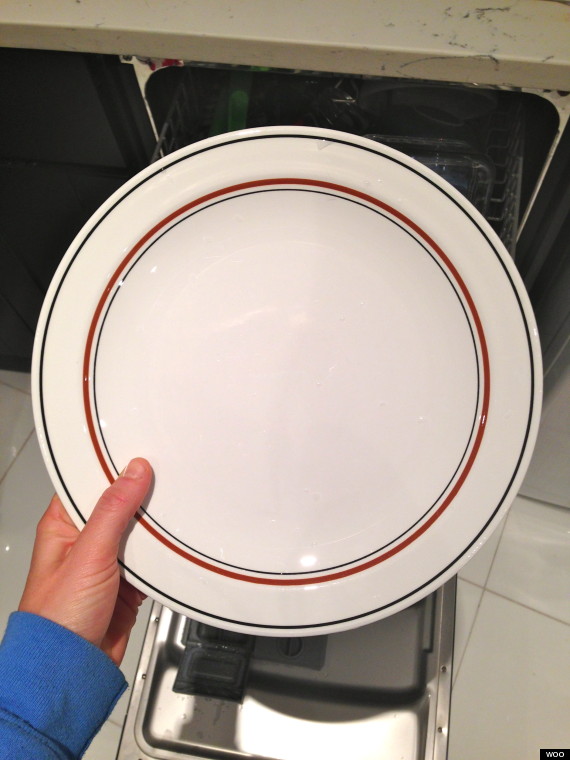 Making your own dishwasher soap is also cheaper than buying buckets and boxes of powdered dishwasher detergent -- this recipe, for example, claims to cost one cent per load, as opposed to 13 cents with store-bought detergent -- and as long as you have these three ingredients around, you'll never have to worry about running out of dishwasher soap again.
Related
Before You Go
Give Every Cabinet Door A Dual Purpose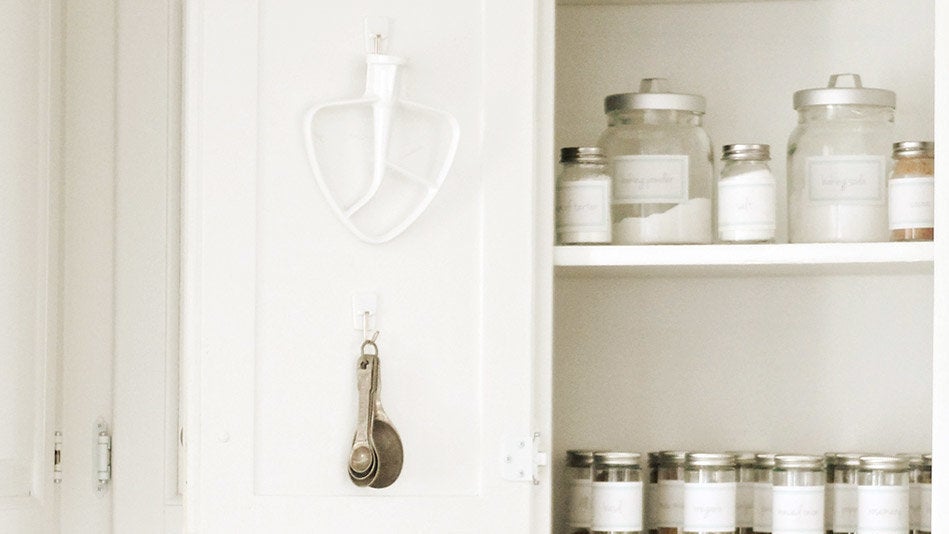 Turn the Side of Your Fridge into a Command Center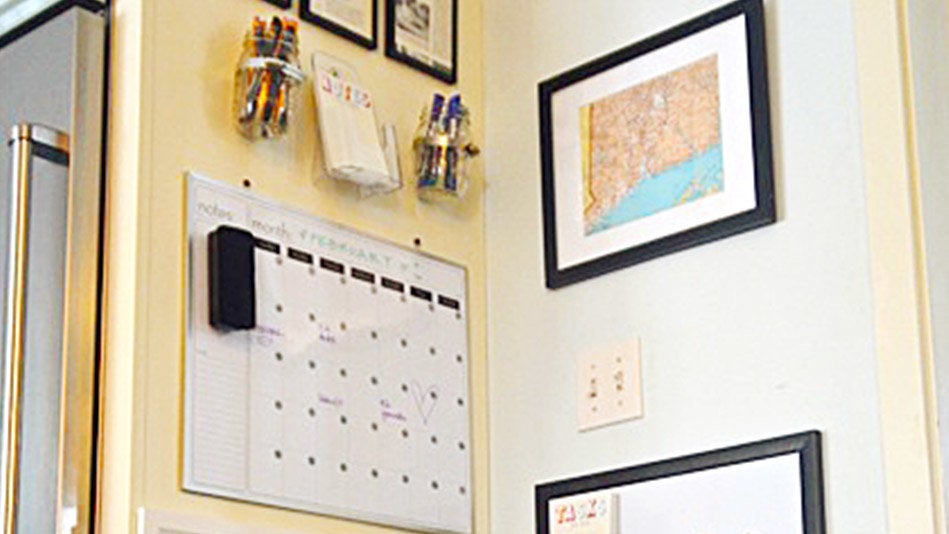 Take Out the Trash (Bags)
Samantha Pregenzer of Simply Organized
Rethink Even Your Most Awkward Spaces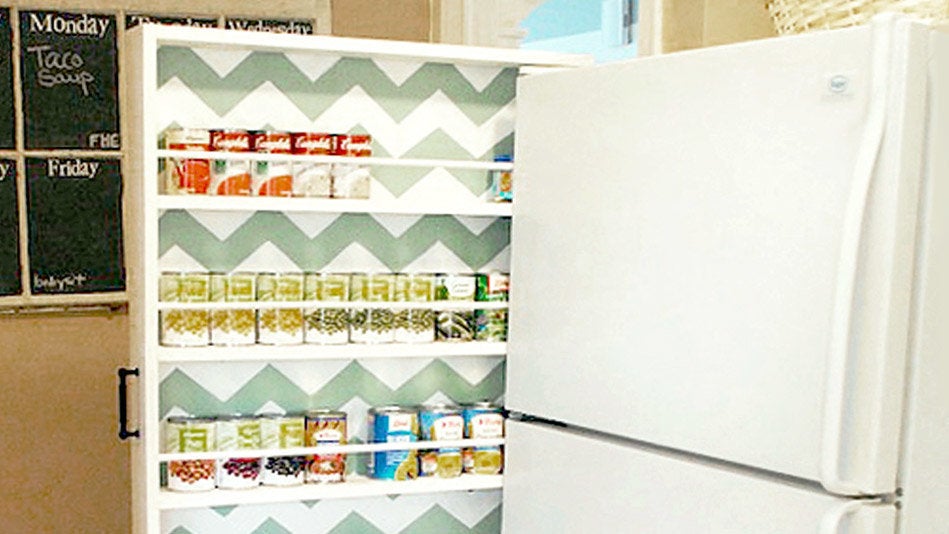 Make Cleanup a Little Easier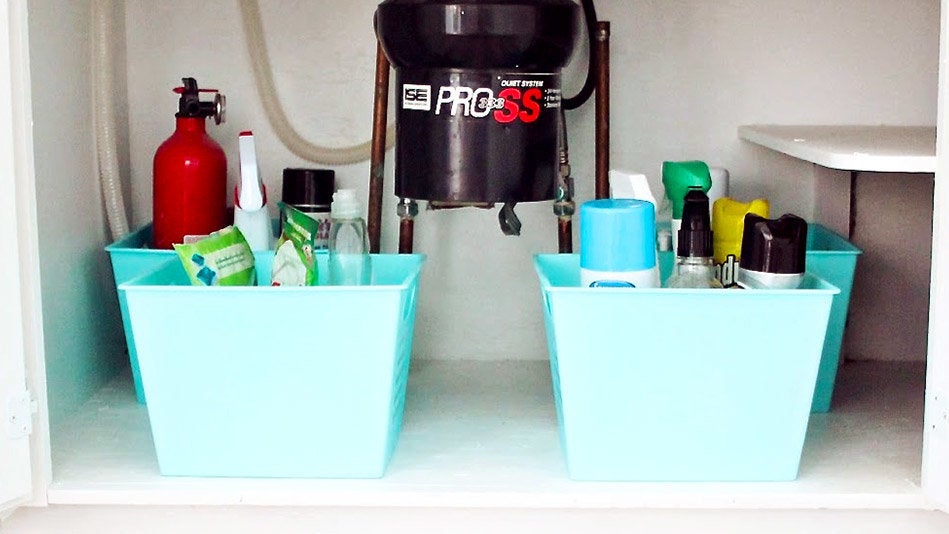 Claim New Counter Space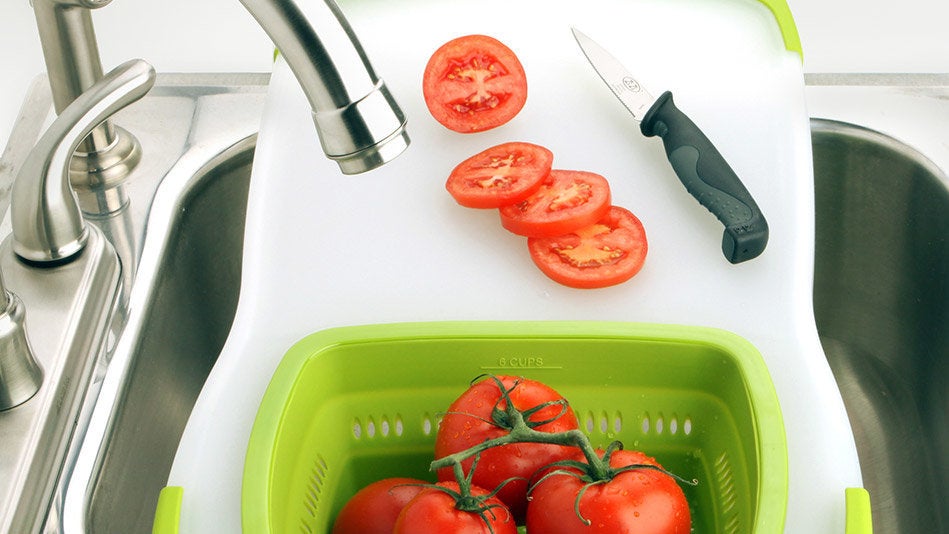 Dexas International, Ltd.
...And Clear Off Even More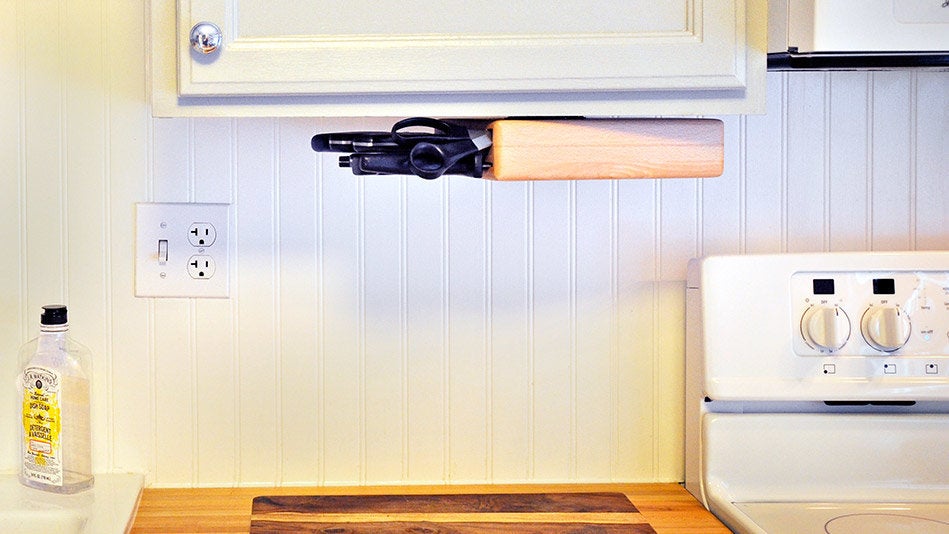 Kate Sable of Etch Design Lab