Forget bulky wood or standard standing picture frames. If you're a fan of clean, modern design, then this is the type of framing that belongs in your home. Floating acrylic picture frames give any space that sleek, art gallery feel, and as designer Kenneth Wingard of "Home Made Simple" demonstrates in the above video, they're surprisingly simple to make yourself.
Pre-cut acrylic sheets can be found at your local craft or hardware store, and once you've got that, all you need are a few pieces of hardware, a drill and your favorite photos. (If you make more than one frame, go with with black and white photos for a unified look.)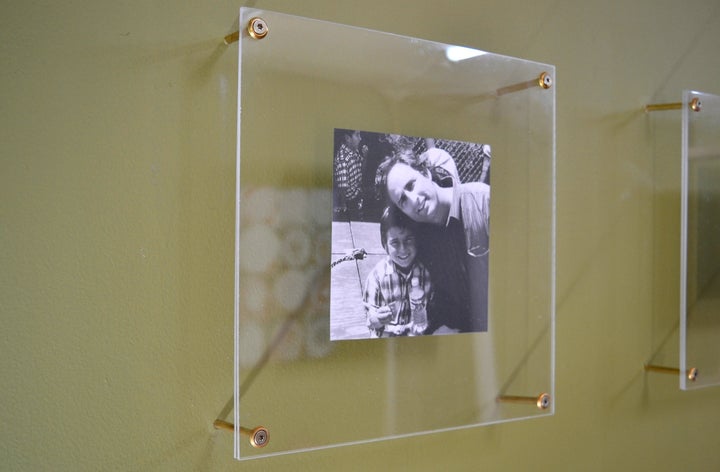 Materials for 1 frame:
Square photo of your choice – 9" x 9" or smaller
(2) 12" x 12" x 1/8" acrylic sheet
Drill with a 1/8" self-tapping drill bit and hex bit
(4) 1/4" x 2" Metal pipe spacers
(4) 1/4" Decorative washers
Acid-free double-sided tape
Steps:
Preparing the acrylic:
With a ruler, measure 1/2" by 1/2" in from each corner of a sheet of acrylic and mark with a pen. These will be where the screws go.
Place the two sheets of acrylic together and secure with a bar clamp either side of a corner. Position the clamped corner over the edge of your work surface and drill a hole through both sheets of acrylic using the mark from Step 1 as a guide.
Once the first hole is drilled, remove the bar clamps and place them on the next corner. Repeat Step 2 for each corner.
Assembling the frame:
Remove the protective paper from both sheets of acrylic and discard.
Add a small piece of acid-free double-sided tape to the back of the photo and center it in the middle of a sheet of acrylic. Eyeballing the center is fine.
Expert tip: Use acid-free tape so the tape won't damage the photo over time
Place the second sheet of acrylic over the photo, sandwiching it between the sheets
Take a decorative washer and thread it onto a screw. Pass the screw through the pilot holes on both sheets of acrylic. On the other side of the acrylic, add a 2" metal pipe spacer. Repeat for all for corners.
Mounting the frame:
Decide where you want to hang the frame and hold it up to the wall. Hold one of the 2" spacers flush with the wall and carefully drill the screw into the wall using a drill with a hex bit.
Hold the spacer on the opposite corner up against the wall. Place a level on top of the frame to ensure it's straight. Once the frame is level, drill the second screw into the wall.
Finish mounting the frame by drilling the bottom screws into the wall.
Another eye-catching DIY project: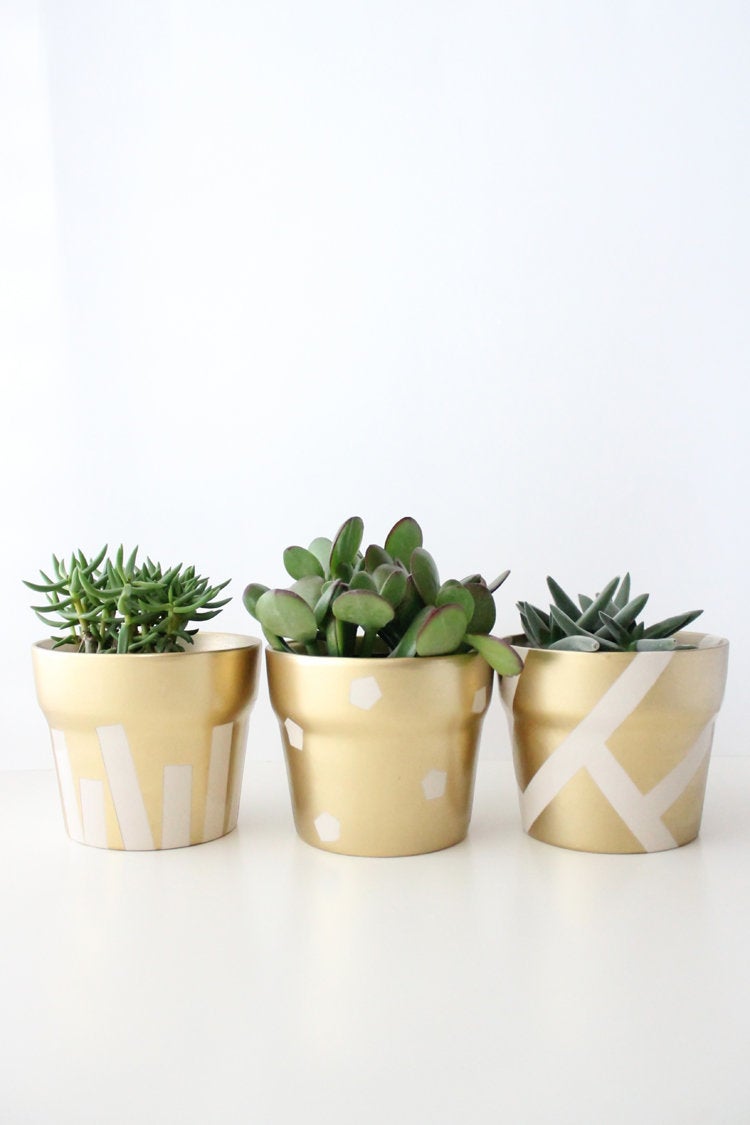 8 Super Simple DIY Projects To Try This Weekend
Popular in the Community