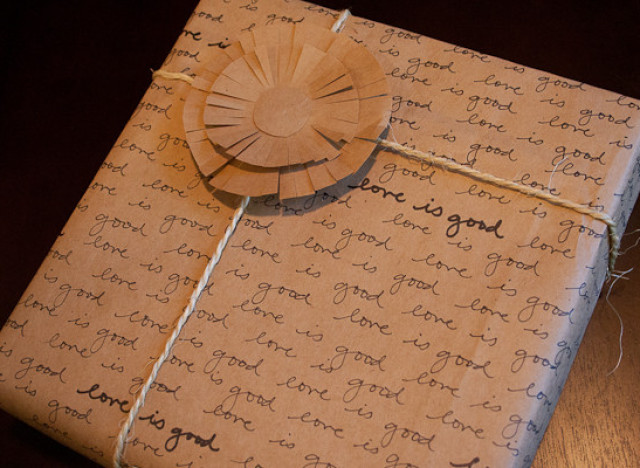 Photo by Lovely Indeed for The Sweetest Occasion
Forget the message in a bottle, try scribbling messages into wrapping paper instead! This homemade gift idea uses only a marker and some sentiment to turn a brown shopping bag into meaningful wrapping paper.
What You'll Need
Shopping bag
Marker
Scissors
How To Make It
1. Cut the shopping bag open along its seams to make a flat paper.
2. Pick any message you want and write it along the shopping bag in long, even rows that are horizontal, vertical or diagonal.
3. Choose a few spots to go over your writing, making the letters slightly bolder and more noticeable.
4. Wrap your package.
Flip through the slideshow below for more great DIY gift wraps and be sure to check out our other homemade gift ideas.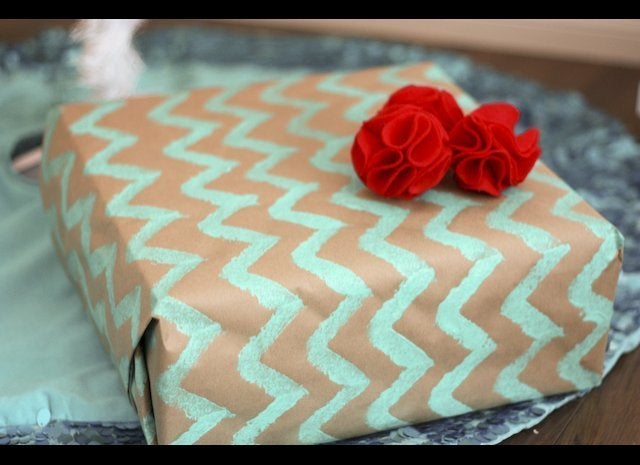 Related