Books always make great holiday gifts -- except for those friends and family members whose shelves are already overflowing with titles on their 'to read' yet. When it comes to getting gifts for that friend who's rereading The Hunger Games for the seventh time in anticipation of the film, these DIY projects make a great alternative to actual books that they may not have time to read. Book-inspired gifts are sure to please your most literary friends, and will do the trick even with your most well-read family members. Use a classic favorite like Jane Eyre or a buzzy new YA novel to create personalized gifts like homemade bookends or a book clutch (handmade Breaking Dawn clutch, anyone?). Craft one of these projects to wrap up and give as a gift this holiday season.
Make use of your old hardcover books by creating a great gift for readers. Brought to you by Design*Sponge, these DIY bookends are the perfect way for any book-lover to keep their shelves organized!
Everything is cuter when its miniature, right? This teeny tiny book necklace is as cute as it gets. Whether your friend is a reader or a writer, they'll love receiving this handmade gift, which you can make using a tutorial from The Perfect Pear. Just hang a miniature book pendant on a chain and give them this fashionable accessory so they can jot down ideas anywhere, anytime.
3. Fabric-Covered Composition Books
From journalists to authors to poets, these Fabric-Covered Composition Books
make the perfect holiday gift for all types of writers. This DIY project, brought to you by Aesthetic Nest, is so easy to make. Just find pretty fabric, use it to cover a blank notebook, and voilà! Now your friend can always write in style.
This DIY tutorial from Design*Sponge makes book binding super easy and inexpensive. Once you've completed the project, make it especially for your friend by customizing the cover and pages.
These homemade bookmarks make the perfect gift for book-lovers. Use them as fun bookmarks or book decorations by wrapping the strap around a blank notebook to give your friend.
6. Deceptive Book Dust Covers
These vintage-style book covers are a creative way to revamp old books and give shelves a little sprucing up. Brought to you by Hydrangea Girl, this DIY project is perfect for your book-loving friend or family member.
For someone who loves to read, including one of these fabric bookmarks in a book makes for a thoughtful gift that is that can be totally personalized.
These book straps from Design*Sponge are so cool they'll make you want to toss your backpack. Whether you need a gift to your younger sister in high school or a friend who never leaves home without reading material, this old fashioned book strap is cute and creative way to surprise them.
Craft this homemade book clutch as a gift for the a fashionable book lover. These cute accessories are based on Kate Spade's collection of clutches inspired by the classics.
Recycle old magazines or books and make this DIY art journal from A Beautiful Mess. So much more than just a notebook, this journal is a great place to document inspirations. Give it to someone as a place for them to write and fill with magazine cut-outs, photos, and other things that inspire them.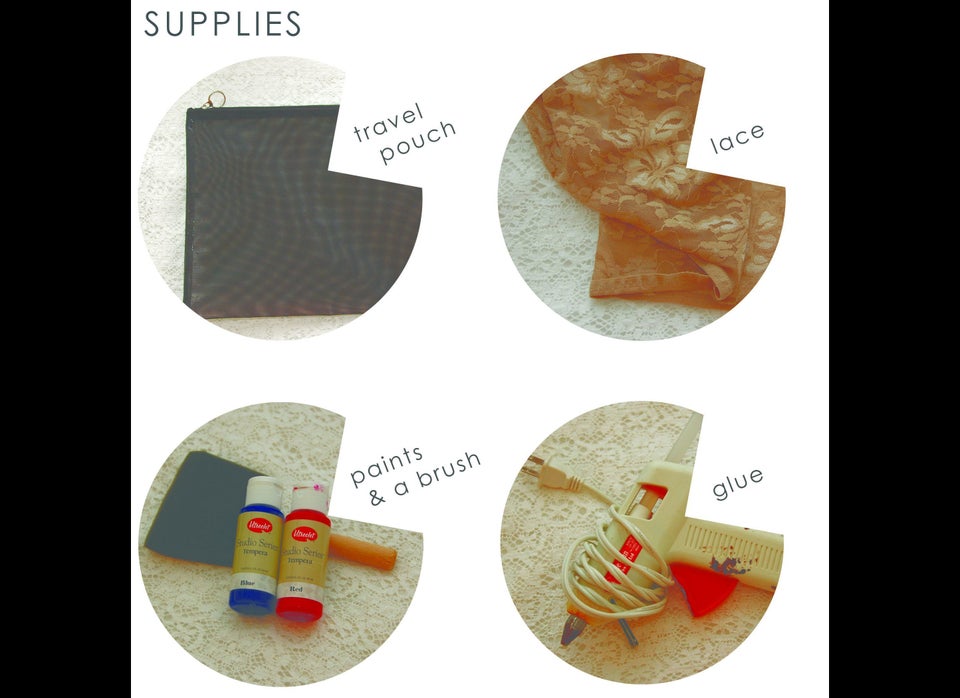 DIY Neon Lace Clutch
Popular in the Community