Did you hear that one of our fave DIY resources is changing with the times? I call Home Depot one of our favorites, because they are the fourth largest retailer in the United States, with consistent sales growth over the past two years. Haven't we all shopped there at some point?
According to Home Depot's VP of US Stores, baby boomer customers have tired of doing home improvement projects for themselves; increasingly, they want someone else to do the work for them. That prompts a shift in corporate strategy for this retail giant. Going forward, Home Depot "will be ramping up their focus on catering to the professional contractor - whether they are an independent handyman or a small or midsize business."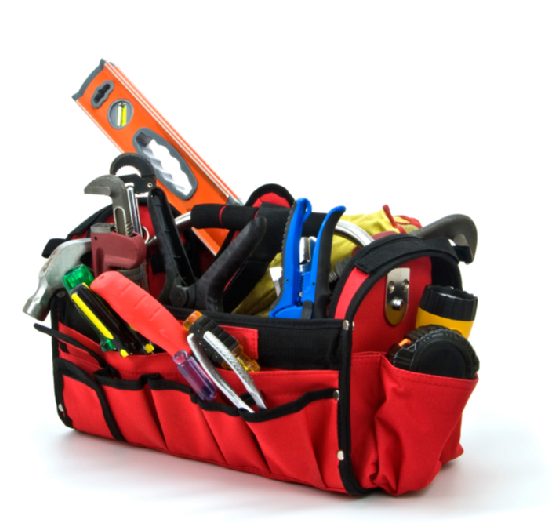 Such is the headline, but the story behind the story is about much more than targeting sales in the face of changing demographics. It's about the new economies we call Gig and On-demand. Watch for three things to happen in this new world of work as Home Depot makes their shift.
1)A myriad of home improvement service providers will quickly fill the demand for helpers. They'll market themselves through that unique 21st Century tool: online word of mouth. It will be easy for us consumers to locate small businesses (consult Angie's List or Yelp); independent workers and contractors (find them on platforms like Task Rabbit or Handy); and hybrids owned by corporate giants (like Home Depot's Red Beacon, Amazon Home Services) or by small firms (such as Murphy Family Electric's Super). Opportunity abounds here for enterprising craftspeople and fixer-uppers.
2)As more members of the contingent labor force find work in the Gig economy, today's regulatory, legal, and public policy challenges will become more pressing. The Hamilton Project and Brookings recently sponsored a forum on this topic, including "A Proposal for Modernizing Labor Laws for Twenty-First Century Work" by Seth Harris of Cornell University and Alan Krueger of Princeton. Are Gig economy workers "employees" or are they "independent contractors"? How do they obtain benefits? What protections and rights do they have? What about taxes and FICA? Overtime? Workers' comp? These questions are square pegs in the round holes of current labor policy. It will be some time before appropriate new systems are in place. Former NEC director Gene Sperling responded to the Hamilton Project's proposal by suggesting that the new economy is still changing too rapidly for an immediate policy response.
3)Shifts in corporate strategy will result in continuing shifts in the skills and competencies required to build successful careers in the traditional retail sector. The US Bureau of Labor Statistics counts more than 15 million retail employees -- and many more are in the workforce pipeline in high schools, community colleges, and four-year institutions. Today, the National Retail Federation Foundation says that 44 percent of retail employees are not in sales positions. The NRF and Monster.com suggest what future demand will look like: technologists, app developers, designers, marketers, logistics managers, data security experts, finance professionals, contracting and compliance managers, analysts, and more. The more non-traditional players to enter the retail service space, the greater the diversity of customers and skills.
If you're in Home Depot this holiday shopping season, don't get lulled into old economy thinking by the helpful customer service reps in familiar orange vests with scout-like badges. They may be on the front line, but behind them dynamic new economies are shifting and expanding, shaping and reshaping commerce and the world of work. Opportunities and risks ripple throughout - if you look for them.
Related
Popular in the Community