A green cleaning ritual can be a healthy and inexpensive way to change up repetitive cleaning tasks. Making your own cleaning supplies, which is easier than it might seem, can save money over store brands—even green brands—with simple ingredients that may already be in your pantry.
The following ingredients may help with chemical sensitivity while adding variety to redundant tasks: white vinegar, baking soda, Castile soap, salt, rubbing alcohol, lemon juice, washing soda, essential oils, hydrogen peroxide, and distilled water. A caveat: Always test cleaning supplies in a small area for damage. Check all ingredients for allergies or reactions. They may be green, but they're still cleaning supplies.
Here's what you need to know and some recipes for simple, DIY cleaning products.
White Vinegar: White Vinegar is a staple of green cleaning. A colorless liquid made from corn or malt with a small (five to eight percent) solution of acetic acid, white or distilled vinegar is an antimicrobial, antifungal agent that can be used throughout the house.
Baking Soda and Washing Soda: A natural deodorizer, cleaning, and scrubbing agent, Baking Soda (sodium bicarbonate) and Washing Soda (sodium carbonate) can be used in laundry and all parts of the house.
Castile Soap: An olive oil-based soap named after the Castile region of Spain, the highly concentrated Castile Soap can be combined with essential oils to make antiseptic and air-freshening solutions.
Essential Oils: Essential oils have healthful and functional benefits that, while seemingly expensive for the size of the bottles, are offset by the small amounts used per recipe. These essential oils include as Sweet Orange, Lemon, Lavender, and Tea Tree.
Salt, lemon juice, rubbing alcohol, hydrogen peroxide, and distilled water round out the supplies. There are many ways to use these ingredients. Here are some ideas:
Washing dishes by hand: 3 tablespoons of Castile Soap to 1 cup of water
Dishwasher soap: 3 drops Castile Soap, ¾ dishwasher (i.e. the amount used in a dishwasher's detergent compartment) cup baking soda, ¼ dishwasher cup salt
Deodorizing dishwashers: 1 cup vinegar in the bottom and run a cycle without soap
Granite countertops: 1 tablespoon Castile Soap to 24 ounces of water, and 4 ounces of rubbing alcohol in a spray bottle
Degreaser: 2 cups water, 2 tablespoons lemon juice, ½ teaspoon Castile soap, 1 tablespoon baking soda
Cleaning cast-iron cookware: Cover with olive oil and coarse salt. Use half a raw white potato to scrub the cast iron with salt and oil until clean.
Laundry detergent: 1 cups washing soda, 1 cup baking soda, 1 solid bar Castile soap, grated, 30 drops lavender essential oil. Mix dry ingredients. Add lavender drops. Mix well. 1-2 tablespoons per load. Store in an airtight container.
Setting colors/getting smells out of clothing: Add a cup of vinegar to water and soak
Unclogging drains: Pour ½ cup of baking soda in a drain and ½ cup of white vinegar. Cover with a wet cloth. Wait five minutes. Follow with running hot water.
Toilet bowl: Pour in ½ cup baking soda with 10 drops of tea tree oil. Follow with ¼ cup white vinegar. As it bubbles, use a brush to clean the bowl.
Scrub for bathtub and sink: ¾ cup baking soda, ¼ cup Castile soap, 1-2 tablespoon water
Washing windows: 2 cups water, 2 tablespoons white vinegar, 2 tablespoons rubbing alcohol, 5 drops essential oil of choice
Cleaning sealed wooden floors: 2 ounces Castile soap, 2 ounces distilled white vinegar, 1 gallon water, 10 drops essential oil of choice
Cleaning tile or stone floors: ¼ cup distilled white vinegar, 1 gallon water, 10 drops essential oil of choice
Linen spray for sheets: Essential oil of choice, 1 teaspoon rubbing alcohol, 7.5 ounces distilled water. Mix together in 8-ounce (glass) spray bottle
Related
Before You Go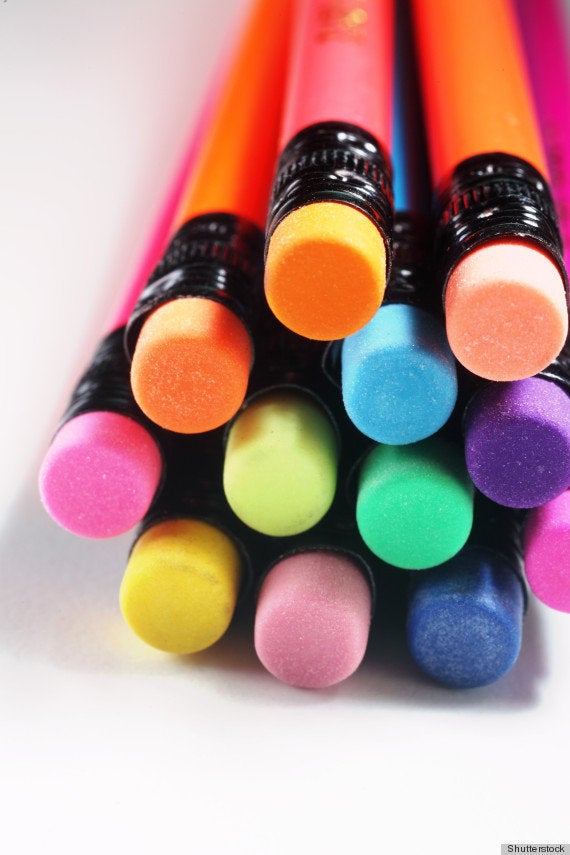 The Best Cleaning & Organizing Tips