When you're starting your first real grown-up home, a headboard tends to be one of the last items of furniture that you'll buy. This is mainly based on observation and my own personal bias, as I've lived comfortably without buying an honest-to-goodness headboard for about a year now. Instead, I have a simple bed frame. I've survived.
Want to hear my excuses? O.K. then. Headboards are arbitrarily expensive (you can often buy a whole bed for less than one headboard), they're heavy and there's the paranoia that the thing will fall over while you're sleeping. So, I don't want to deal with that for the time being.
If you're in the same boat, check out these DIY ideas that take out the aforementioned downsides of headboard ownership with a little clever repurposing.
Idea #1: Cardboard + Fabric = Headboard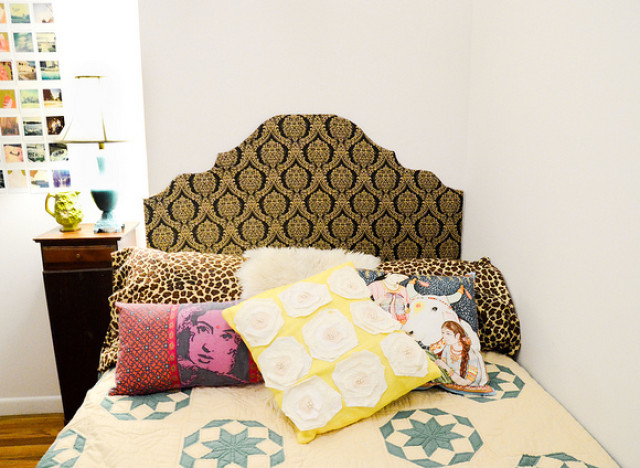 Flickr photo by StacieStacieStacie. Here's how she made it.
Idea #2: Painted "Headboard"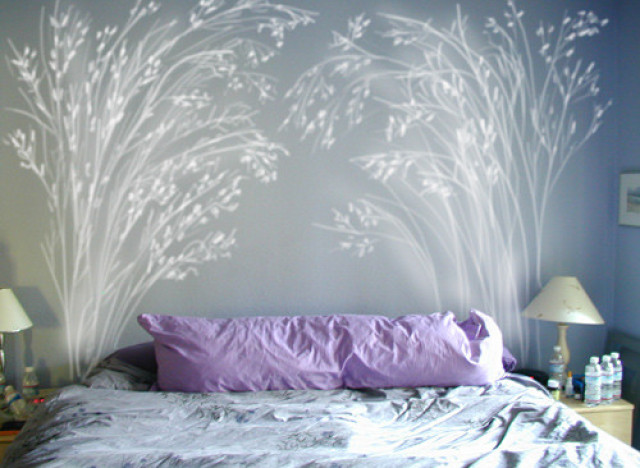 Flickr photo by MoodleMoodle
Idea #3: "Install" A Surfboard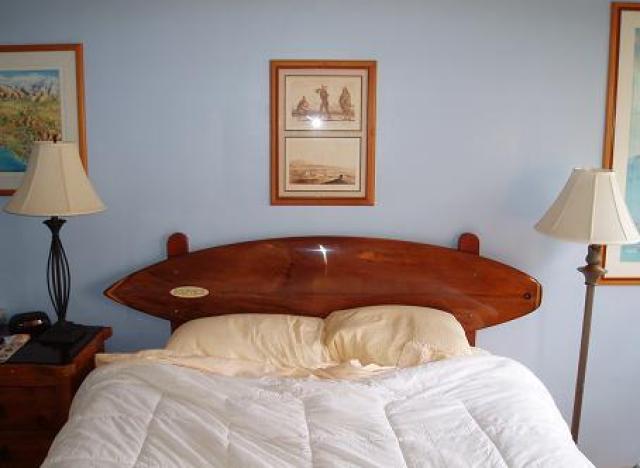 Flickr photo by Charlie Brewer
Idea #4: Repurpose A Big Painting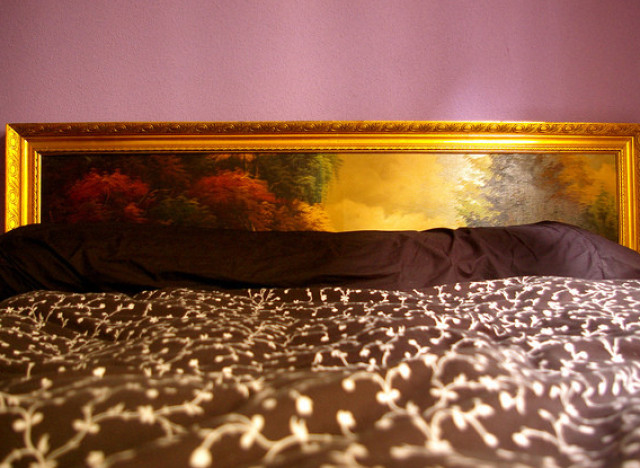 Flickr photo by gaelx
Idea #5: Use An Old Door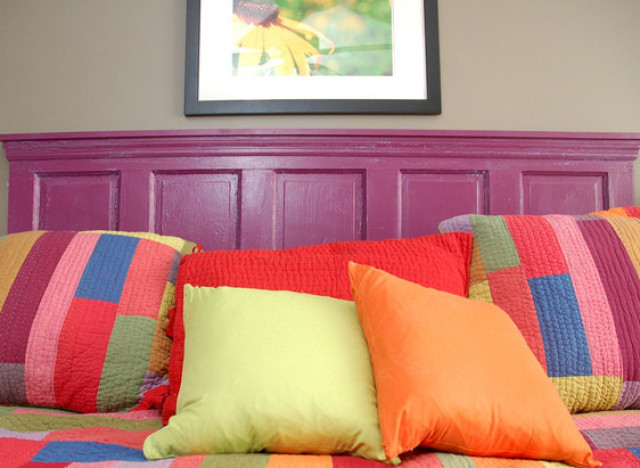 Flickr photo by David Jacquin. And here's the BEFORE.
Do you have a home story idea or tip? Email us at homesubmissions@huffingtonpost.com. (PR pitches sent to this address will be ignored.)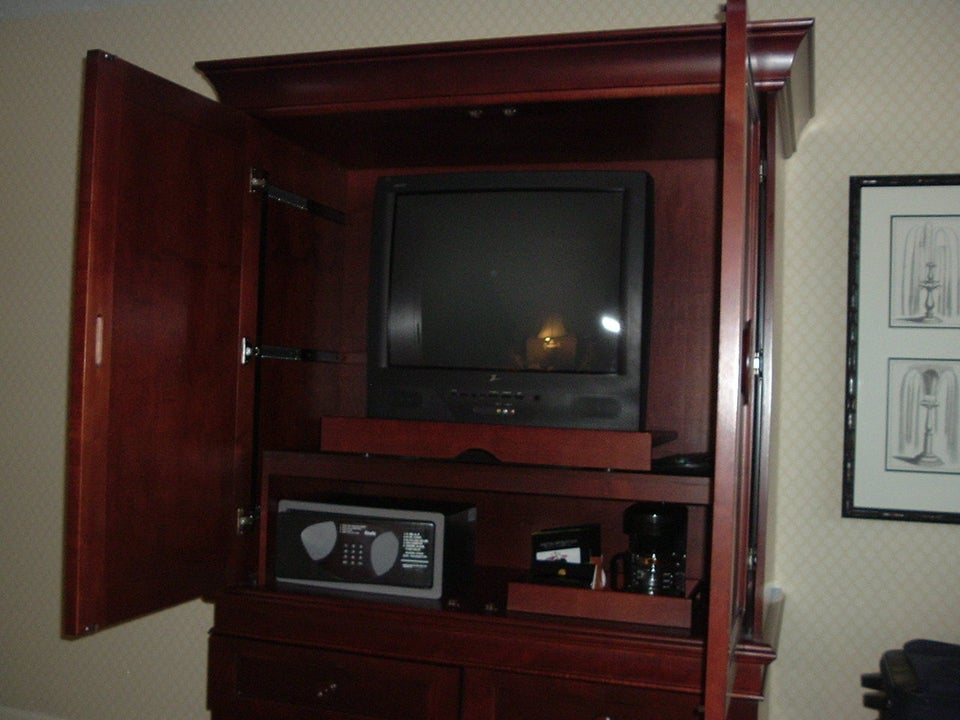 Furniture That May Become Extinct