Nothing quite says it's the holidays like a classic string of garland, sprouting with seasonal greenery, red pops of color, frosty juniper berries and pine cones. Of course, something that lush and robust can also be a pretty expensive purchase -- unless you have the inside track to creating one yourself. Clover Chadwick of Dandelion Ranch floral design studio in Los Angeles says it's actually quite easy to make your own lush holiday garland, as long as you have a few key items from the florist and some basic DIY instructions.
Supplies
Evergreen tree branches (like noble fir, Douglas fir, princess pine)
Cedar branches (standard or incense cedar)
Berry branches (like coffee bean berries, juniper berries
Round fruits (like pomegranates and red Anjou pears)
Instructions
Step 1: Lay your garland where you plan to display it. Then, begin laying your bulkiest evergreen branches -- such as the noble fir -- below the garland to create your basic shape.
Step 2: Continue to add evergreen branches, using the bulkier ones first and arranging some smaller pieces on the top of the garland.
Tip: Always work in the same direction as your garland, to keep it looking natural.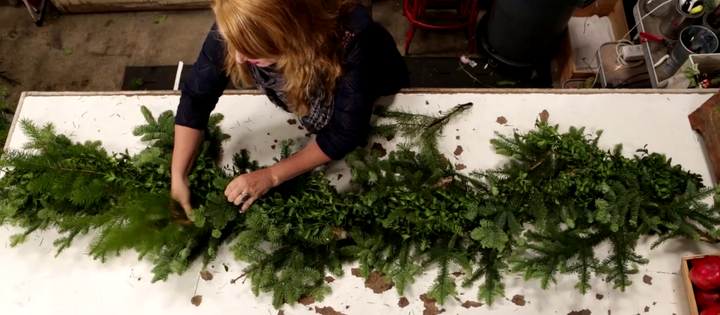 Step 3: Next, add the cedar, which has a silky, feathery texture. (Incense cedar has little yellow blooms and a fragrance, Clover points out.) Use these to help balance out your shape.
Step 4: Add your final greens for variety and texture, like the wispy-looking princess pine and the oblong lemon leaf.
Tip: Do not layer branches over each other. Go in between by tucking them into the garland.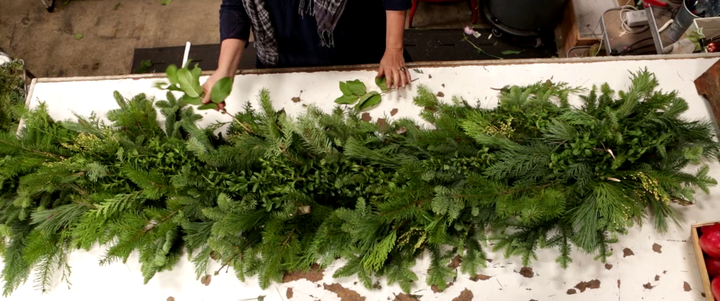 Step 5: Then, add your berries. Coffee bean berry branches can be added every 16 inches, with blue-tinged juniper berries interspersed throughout.
Step 6: For the final step, add your fruit and pine cones as garnish, making the garland look three-dimensional and feel more balanced.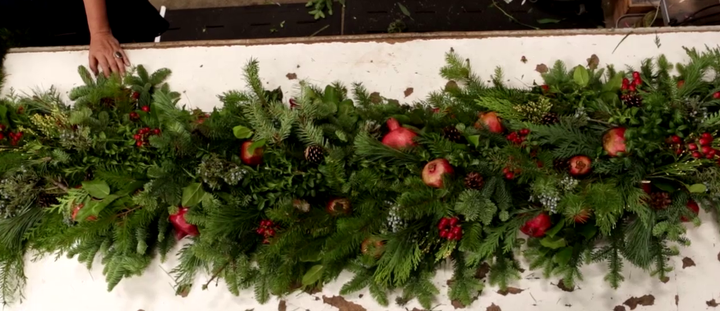 More holiday decorating tips from Oprah.com:
PHOTO GALLERY
7 Fun Holiday DIY Projects To Do With Family This Weekend
Calling all HuffPost superfans!
Sign up for membership to become a founding member and help shape HuffPost's next chapter