So you need to get holiday gifts for the loved ones in your life, and these individuals are just a little bit too clever, too creative and too weird for the average ugly sweater. You've come to the right place.
We've compiled a list of 10 DIY holiday gifts inspired by art history's greatest and strangest minds. Some require more artistic skill while many just need a few hours at the local flea market. All of them, however, will create a far more pleasurable experience than stressing out over holiday shopping. Why consume when you can create?
From Mike Kelley to Tracey Emin, the following artists will serve as our gift-giving spirit guides in a quest to never, ever enter the mall this holiday season. Enjoy our 10 handmade gift suggestions below, some of which, like the greatest gifts in life, are slightly NSFW.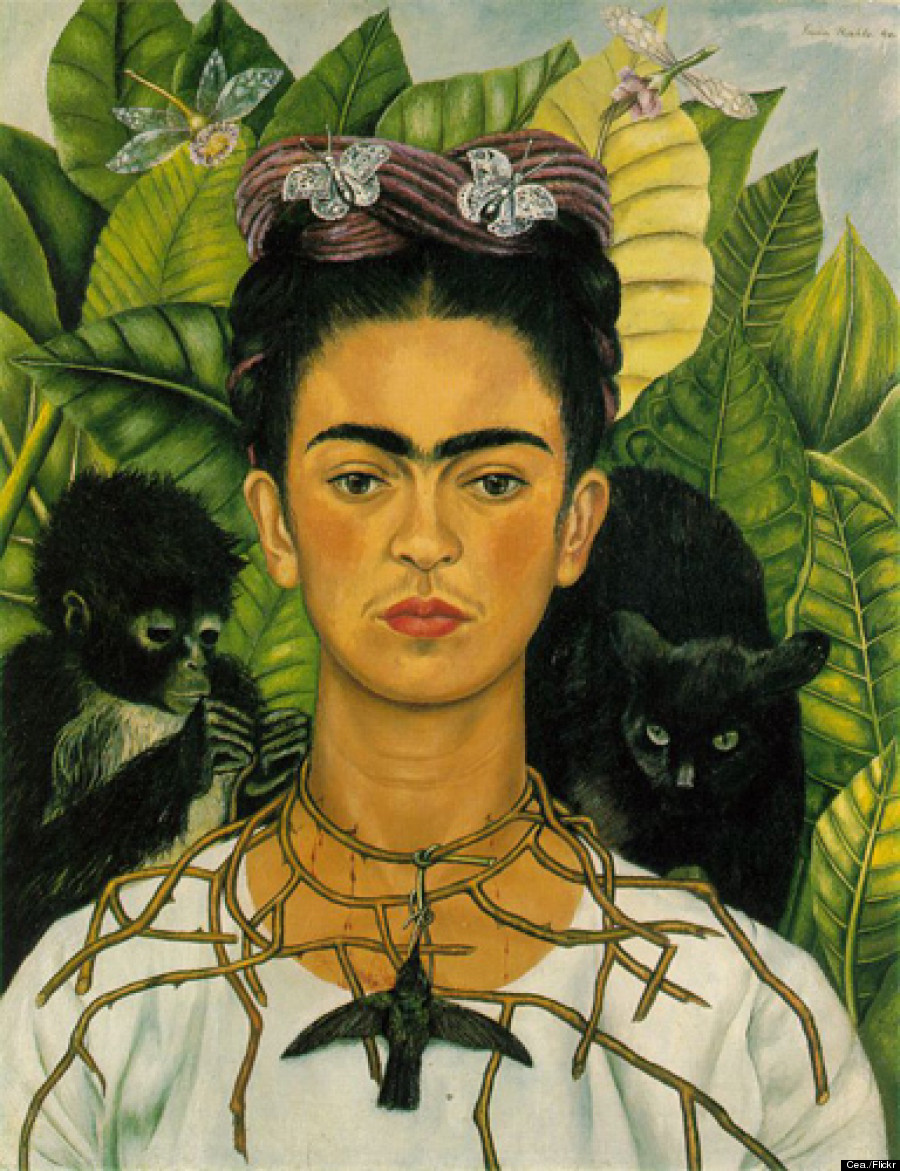 Channel the almighty goddess of self portraits and create a tripped out depiction of a loved one this holiday season. Simply create a flattened depiction of their beautiful face (with or without an additional unibrow) and surround it with the classic Frida trimmings -- monkeys, vines, bloody veins, bursting flowers, etc. The depiction doesn't have to be completely accurate; take a hint from Ms. Kahlo and focus your energy on creating an imaginative rendering that's as mythical as it is truthful.
2. Joseph Cornell Shadow Box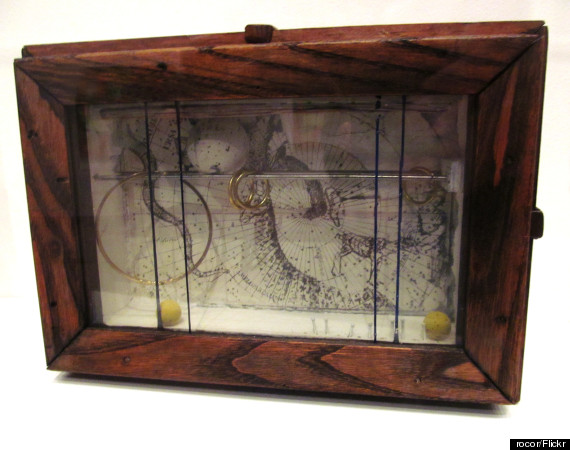 For the flea market fiends among us: Follow Cornell's lead and assemble a grown-up diorama using found materials from vintage photographs to snippets of book passages to whatever trinkets and tchotchkes you see fit. The overall vibe will couple the mystery of surrealism with a sense of cozy nostalgia. Place a glass panel on your shadow box to complete the Cornellian vision.
3. Yayoi Kusama Polka Dotted Creation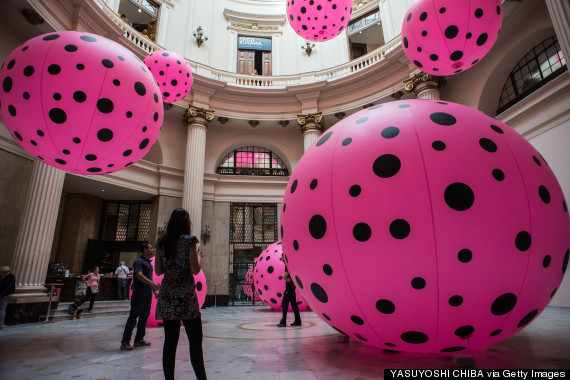 Let the mindset of the Polka Dot Queen herself wash over you this holiday season and create a polka dotted something for a dear friend. The good thing is you can take almost any object and cover it in Kusama's signature spots, from a ball or a frame to your pet or even yourself. "If there's a cat, I obliterate it by putting polka dot stickers on it," Kusama once said. "I obliterate a horse by putting polka dot stickers on it. And I obliterated myself by putting the same polka dot stickers on myself." So basically, find those stickers and get obliterating.
4. Mike Kelley Memory Ware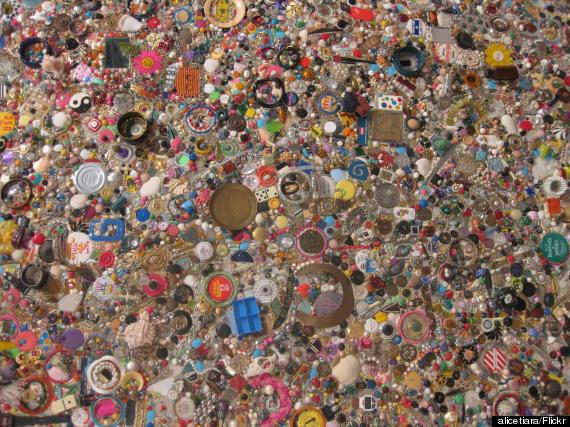 Throughout Kelley's artistic career, he made folk art-inspired, three dimensional collages comprised of the interesting materials that were left behind, collapsing lost elements of former artworks into a glittering pastiche of odds and ends. Create your own work of "Memory Ware" using a wood picture frame and filling it with buttons, beads, stickers, shoestrings, pins, business cards and whatever else you'd like to remember forever.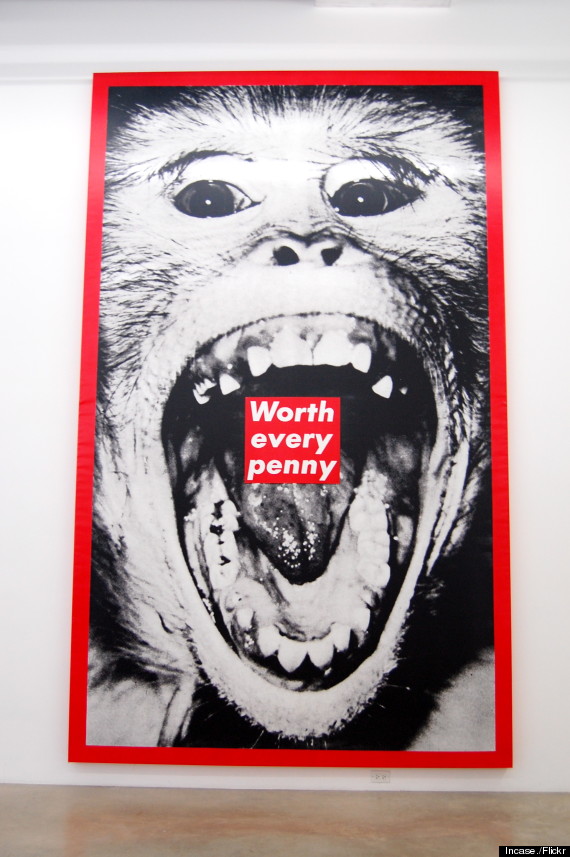 Take revenge on all the obligatory "Live, Laugh, Love" paraphernalia making the Christmas stocking rounds this season with a little help from Ms. Kruger. Take a black and white image from a magazine or newspaper and juxtapose it with your favorite worldly advice such as "The meaning of life is that it stops" or "You want it You buy it You forget it." Keep the color scheme black, white and red to stay true to Barbara's world.
6. Claes Oldenburg Bake Sale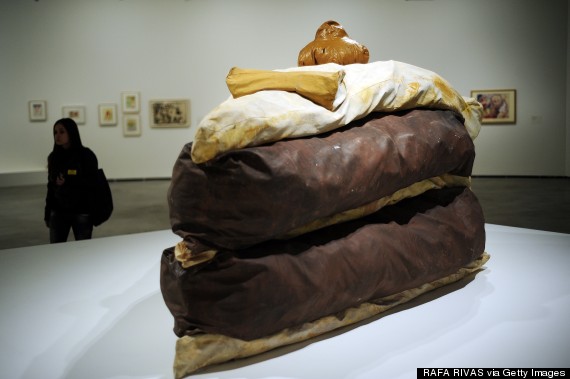 What's the only gift better than actual edible cake? A plushy, gushy slice of art cake, of course! Craft your own soft sculpture/baked good à la Claes Oldenburg, whether out of papier-mâché, fabric, clay or whatever strikes your fancy. Just make sure you're taking inspiration from the sweet stuff of everyday life and, in our opinion, the bigger the better.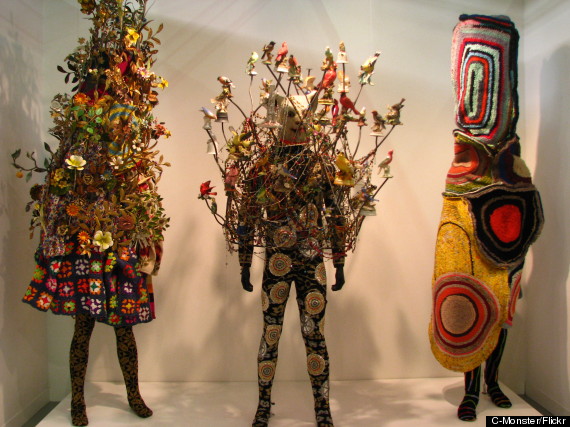 This one is for the friend who has everything. They probably don't, however, have a full body suit made of discarded materials and the occasional dyed human hair. Create your own take on Cave's hybrid sculpture-costumes with your favorite found beads, fabrics, furs, feathers and whatever else. Pile it on until you have created your own vibrant trash monster unlike any other. It doesn't have to be life-sized, a miniature totem will do just fine.
8. Jim Hodges Metallic Rocks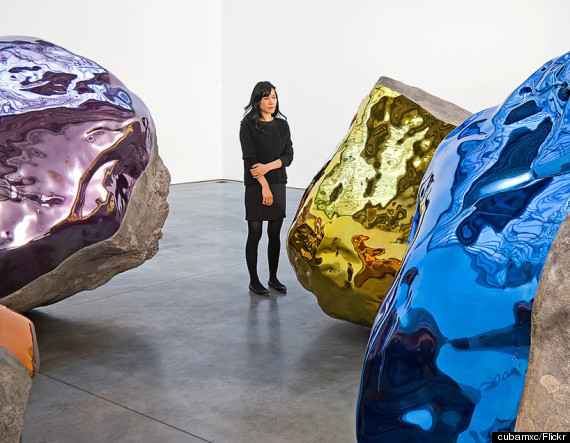 Give a gift that's equal parts earthy and glitzy by channeling Jim Hodges' poetic meditations on the objects of everyday life. This one is as easy as it is beautiful; find a nice, big rock and paint one of the sides in a metallic hue of your choosing. A humble rock becomes a glammed-up objet d'art in a matter of minutes.
9. Paul McCarthy NSFW Chocolate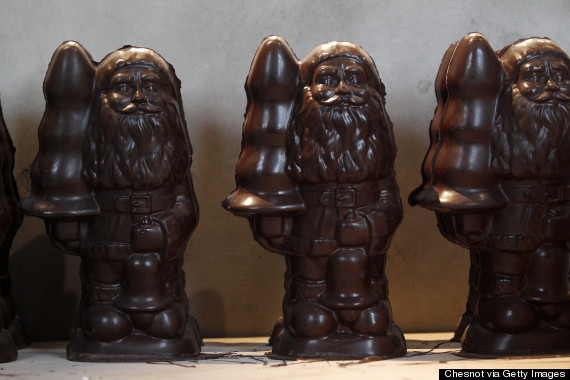 If you're gift hunting for someone who is more naughty than nice, we recommend following in the footsteps of Mr. Paul McCarthy. His Yuletide exhibition now on view in Paris incorporates edible chocolate figurines of Santa's elves and their handy butt plugs. We're not sure if you'll be able to recreate this exact NSFW mold, but we trust you can use your imagination and think of something equally unruly.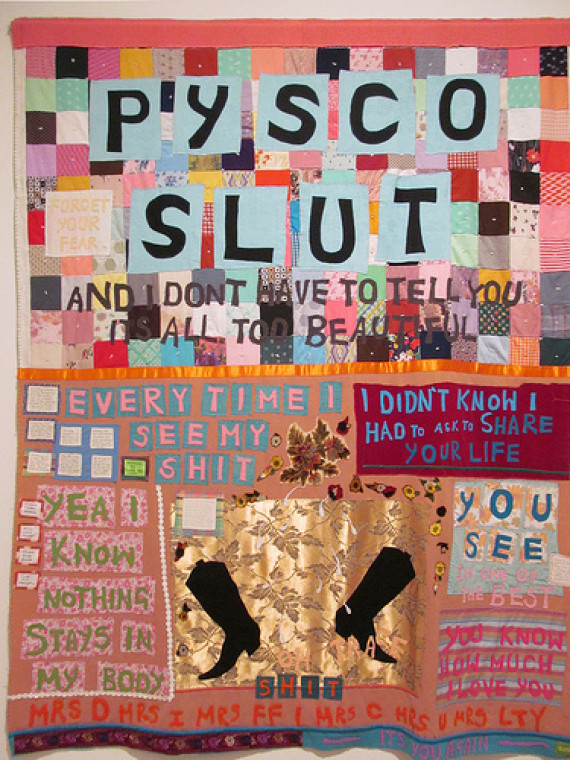 If you know how to sew, this is our challenge to you. If you haven't picked up on it, we're pretty into anti-sentimental gift giving this time of year, and no one can bring the realness quite like Tracey Emin. Take inspiration from her "Pysco Slut" quilt by combining the preferred craft of the elderly set with unlikely messages -- inside jokes, feminist mantras or rude nonsense. There's nothing like cuddling up to a curse word at night.
Calling all HuffPost superfans!
Sign up for membership to become a founding member and help shape HuffPost's next chapter
BEFORE YOU GO
PHOTO GALLERY
Outside The Lines, A Coloring Book