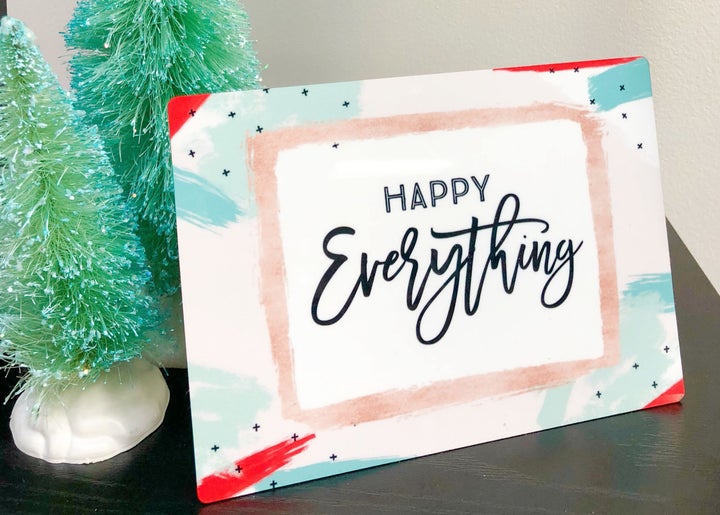 Anyone can buy their holiday décor and gifts at the store, but when you spend the time to make them on your own, you're creating something special that fits your own style. This season, let your creative side take over by crafting festive home décor or personalized gifts for the holidays that will last year after year. You can work solo or recruit the help of family and friends for a collaborative activity.
Here are fun and beautiful DIY crafts to make by hand this holiday season ― so turn on your favorite holiday music and embrace your creative vision.
DIY Festive Home Décor
Decorating your home for the holidays helps get everyone in the holiday spirit. But less can be more when it comes to holiday décor, so make the items you display count by personalizing them and creating them yourself.
With holiday cards flooding your mailbox, it only makes sense to set aside a suitable place to display and cherish the beautiful photo cards and other greetings you receive. Craft your own special holiday card display such as this handmade card frame, grouping your favorite photo cards with traditional holiday cards for a truly stunning arrangement.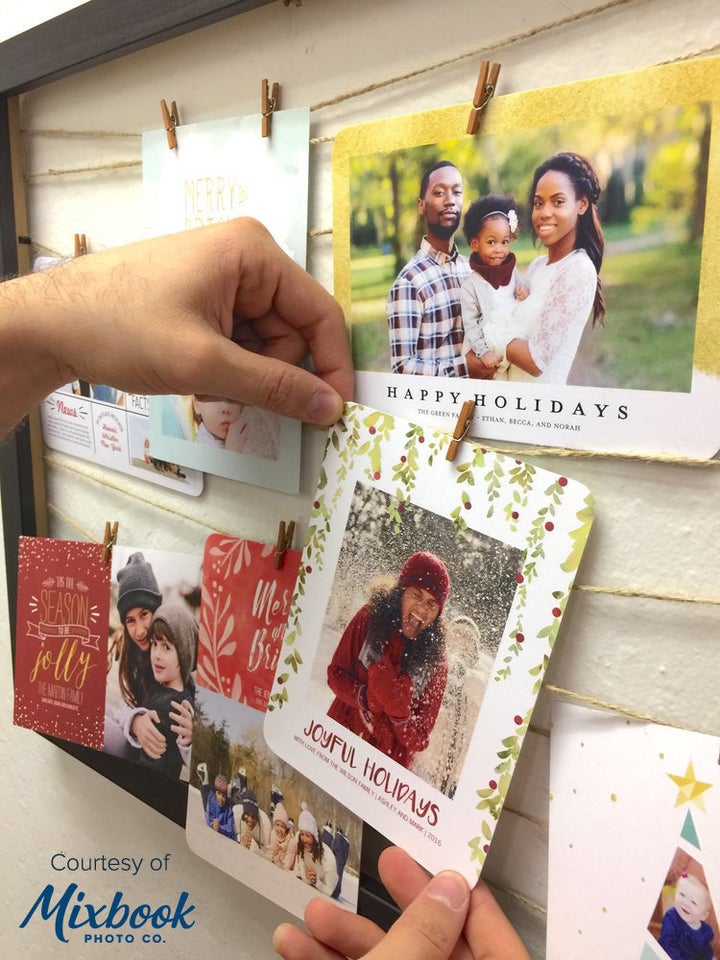 You can also add a pop of personality to your holiday home decorating this year with custom-designed metal or acrylic blocks. You can add sassy or sweet sayings such as "Happy Everything" for a more evergreen décor piece or "Sleigh All Day" to bring some fun to a space. They're perfect for tabletops, mantles, coffee tables or nightstands. Acrylic photo blocks and metal prints are just a few of the home décor accents you can create as attractive gifts this holiday season.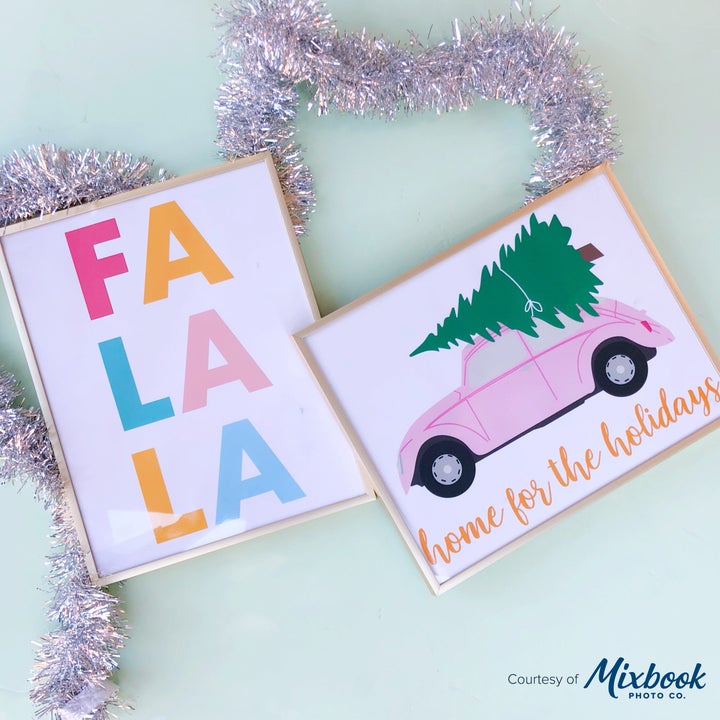 DIY Ornaments
Handmade holiday ornaments can be some of the most beautiful ones hanging on your tree. Designing a new ornament every year is a great tradition to enjoy with your family and loved ones. Here are two simply elegant styles of DIY ornaments you can create this holiday season.
Make your own DIY galaxy ornaments with clear plastic balls, food dye, glitter and a few other basic materials. The finished result will add an out-of-this-world touch to your tree, and the process is so simple you can even do it with your kids.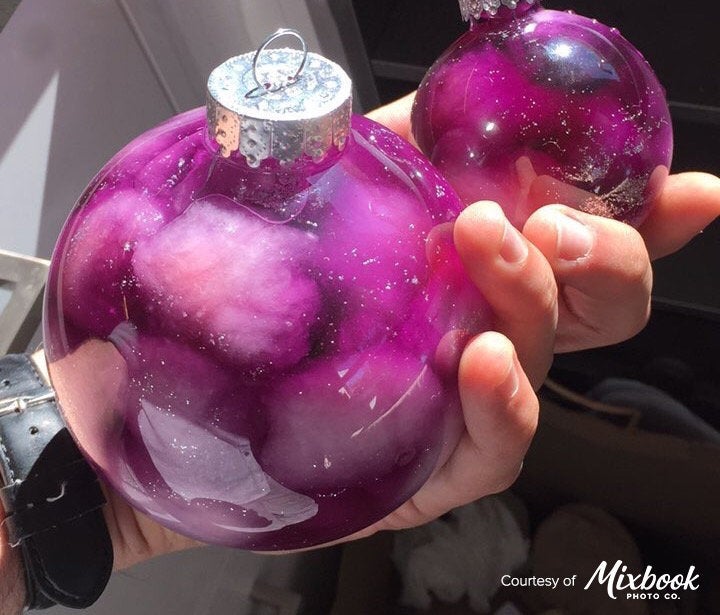 Those holiday photo cards you've held onto over the years can also make lovely ornaments. Simply follow these instructions to up-cycle old holiday photo cards into unique momentos you can enjoy on your tree year after year. Add your own personal touch with sparkly accents like metallic tape, glitter, sequins and more.
Handmade Holiday Gifts
Gifting personalized items will make your loved ones feel like you've tried harder and you care more, and you can turn something simple into something sentimental and special. Your family and friends will appreciate how much thought and time you put into their handmade gifts.
This year give the gift of relaxation by crafting a decadent DIY mint chocolate body scrub for someone on your list. The fragrance alone is enough to make them feel calm and relaxed.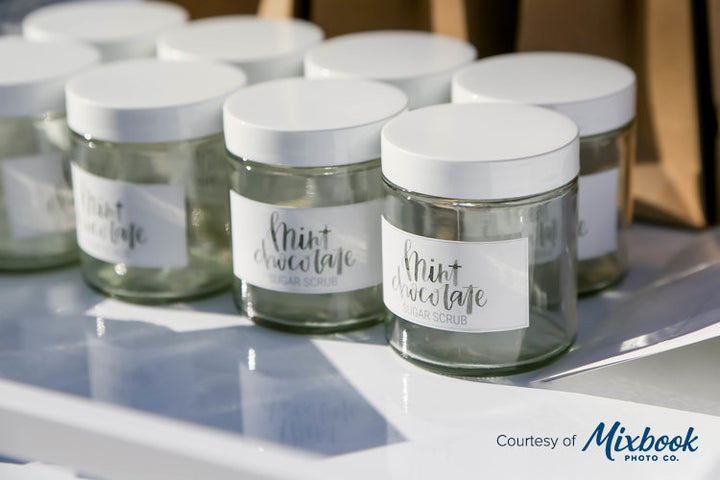 Another fresh and thoughtful gift idea is a linen matted frame for a special photo. A cherished memory deserves to be displayed in a beautiful way, and a handmade picture frame makes it an even greater treasure.
Remember to add the little touches to make your gifts extra special. Decorate your cute jars with custom labels detailing the fragrance and ingredients. Or create custom gift tags using designs that suit your style and to make holiday wrapping much easier and more beautiful.
Making special memories is half the fun of the holiday season. No matter if you're designing ornaments or crafting gifts totally by hand, your creativity will be what matters most. When you spend a little time making homemade holiday gifts and décor with the ones you love, you create precious memories and mementos to be treasured for a lifetime.
Check out Mixbook.com to start creating your personalized gifts and home décor pieces this holiday season.
HuffPost Brand Forum is a paid program that allows companies to connect directly in their own words with HuffPost readers. For more information on Brand Forum, please contact BrandForum@huffpost.com.