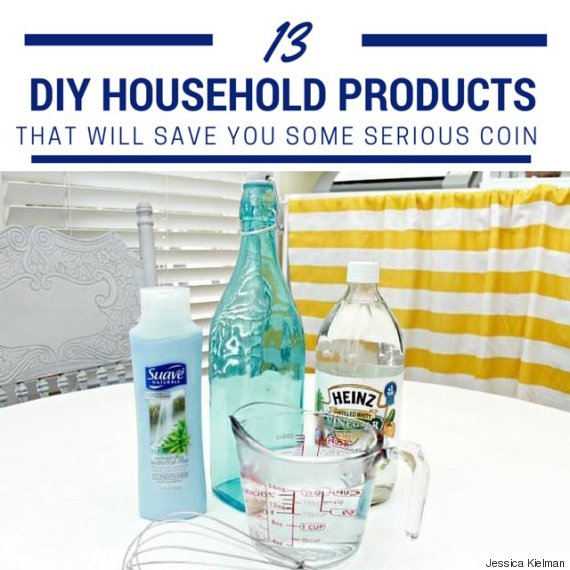 An American family spends an average of $504 per year on cleaning supplies. That's a lot of money, especially toward products that are made mostly of water! In the spirit of saving, we've partnered with Sparkle® paper towels to bring you a way to seriously scrub down your cleaning budget: homemade household products. If you cut 75 percent of your cleaning-supply spending (which many of the following ideas do), you could save up to $378 a year. That could cover 2.5 weeks of groceries, 10 months of air-conditioning, or 47 movie tickets. Pick your jaw up off the floor and get ready to DIY!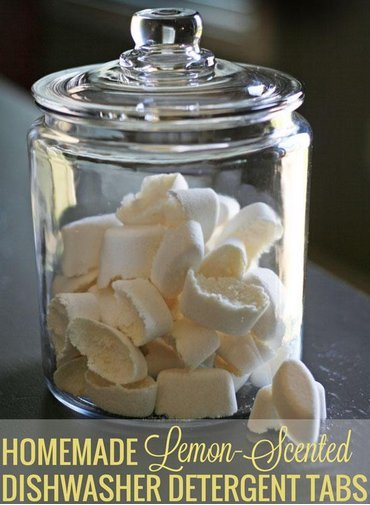 We could pen an ode to dishwasher tabs. Using them feels way easier than a detergent, yet they seem to come come with a big markup. These homemade detergent tabs use baking soda to cut grease, washing soda (which you can make yourself) to clean, and kosher salt to reduce hard water buildup. This recipe could run you as little as 3 cents per tab -- about a fifth of what you might pay at the store.
[Recipe]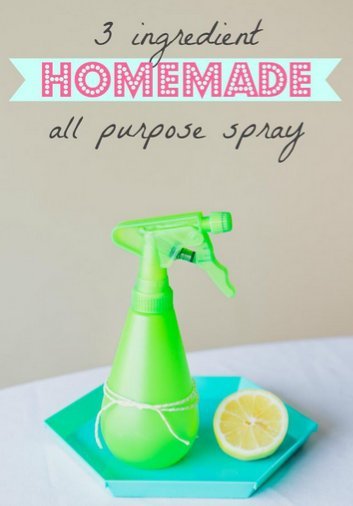 This cleaner is the solution to so many messes -- in the kitchen, bathroom and the dinner table where your little one (perpetually) spills some milk. Vinegar is a homemade cleaning heavyweight and the star of this potion, with disinfecting properties thanks to its acidity. A batch of this miracle worker cost its inventor 52 cents, or a sixth of what leading cleaners sell for.
[Recipe]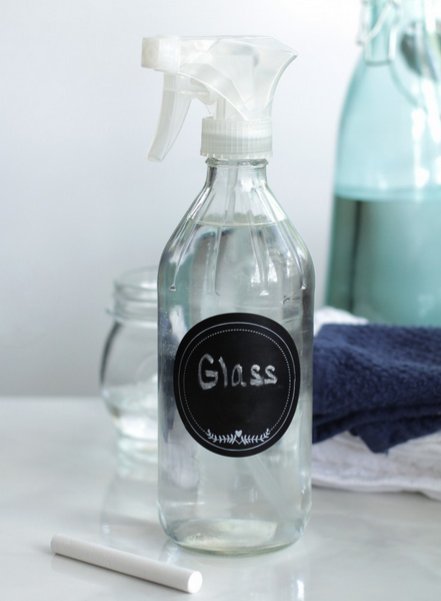 This glass cleaner is as simple as vinegar + rubbing alcohol + water -- three ingredients already in your house! The gamechanging ingredient in this concoction is rubbing alcohol, which works to dissolve dirt and oil and dries quickly for a streak-free finish.
[Recipe]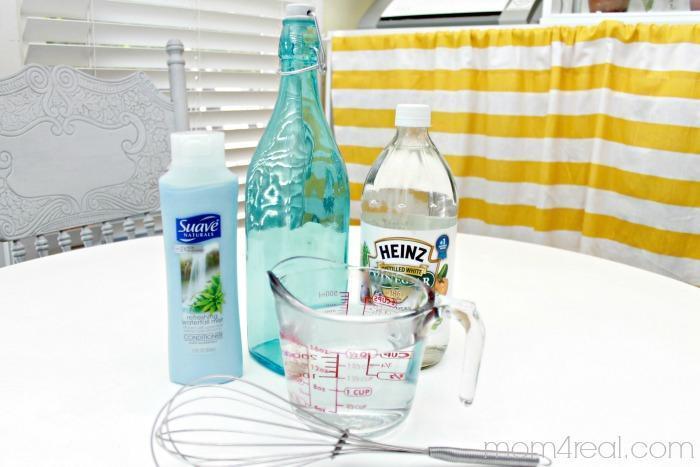 It's worth repeating, vinegar is the cleaning superhero that conquers all. This recipe for fabric softener uses it as a softening agent and static cling fighter, while a measure of conditioner incorporates your favorite scent. And at as low as $2 per batch, the price can't be beat.
[Recipe]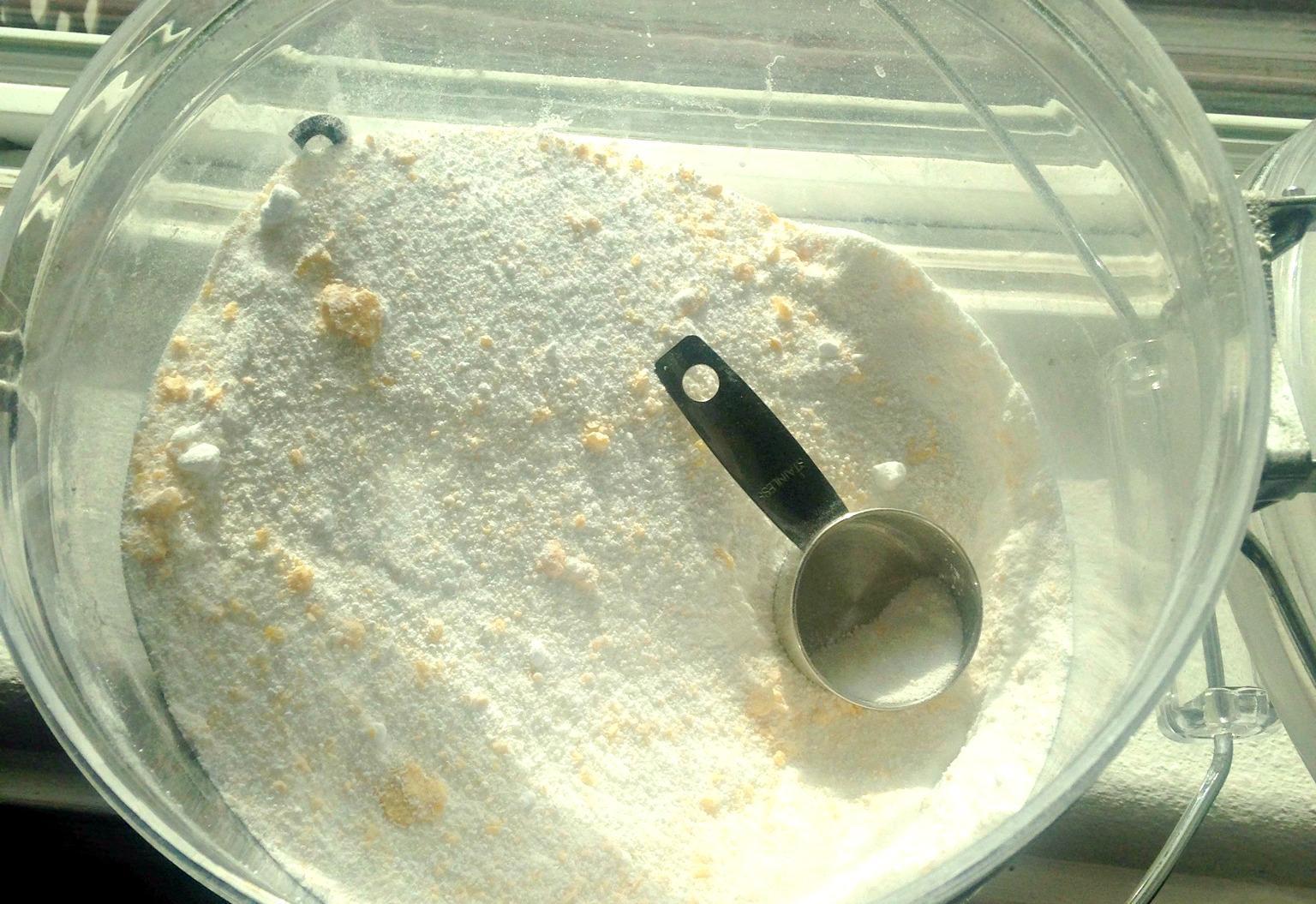 American families wash almost 400 loads of laundry per year on average. That's a lot of detergent! This recipe for homemade laundry soap might seem like it has a lot of ingredients, but it will save you loads on loads. The recipe makes enough for 504 loads, and at 4 cents per load, you can be doing laundry for under $20 dollars per year. A box of one of the leading detergents will cost more and clean only a fraction of the loads. Mind. Blown.
[Recipe]

This DIY carpet stain remover recipe is so simple it's foolproof. There's just one ingredient: hydrogen peroxide. Good not only for our little one's "ouchies," but for pizza-meets-carpet boo-boos, as well.
[Recipe]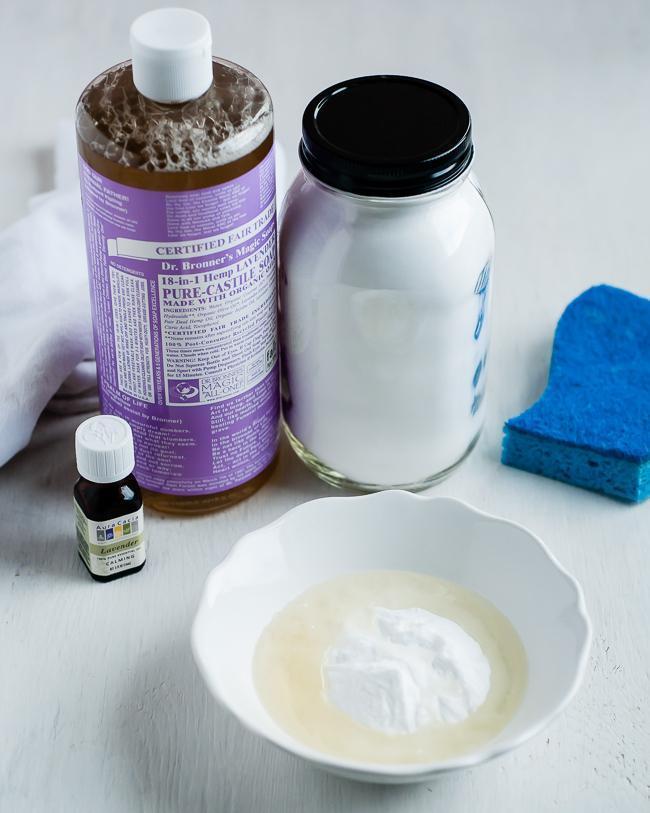 Deep cleansing scrub is a miracle worker on sinks and tubs, but can cost a pretty penny. This homemade scrub harnesses the power of baking soda and castile soap (and optional essential oil for scent) to help you banish grime and stains. While castile soap may seem like a pricier ingredient, it's found in many DIY cleaner recipes and is highly concentrated -- it will pay for itself many times over.
[Recipe]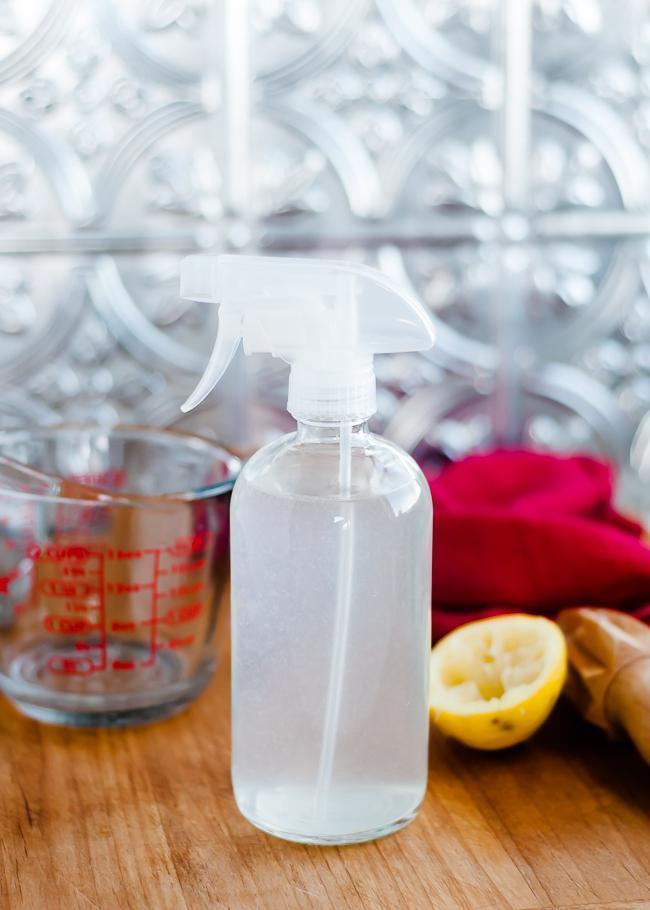 Vegetable wash might feel like an unnecessary splurge to some -- that is, if you pay retail prices for it. We found a way to make it with disinfecting ingredients you likely already have in your home: water, white vinegar and lemon juice.
[Recipe]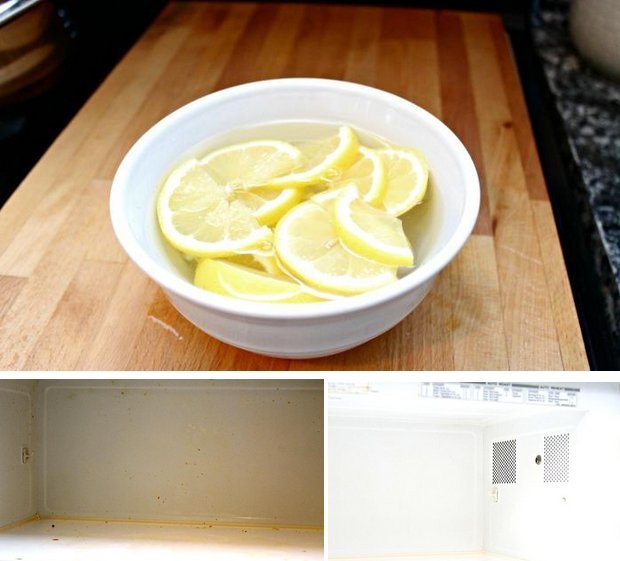 We've all been there. You're heating up pasta sauce. You hear a series of pops and sizzles from across the kitchen, and you just know: it's all over the microwave. Skip the expensive steam bags and opt for this trick. Slice lemons, place them in a bowl full of water and microwave for five minutes. Voilà! The grime is ready to scrub away.
[Recipe]
10. Refeshers: Room & Fabric

These two DIYs make use of the same ingredients to fight unwelcome odors. Baking soda acts as a deodorizer, while essential oils add your favorite scent. Essential oils are another concentrated ingredient; a little will go a long way. Mix the two ingredients and place in a small jar to make this two-ingredient room freshener, or simply add them to water to make a fabric refresher. Perfect for bathrooms, your pet's favorite chair and teenager's bedrooms everywhere.
[Recipe] [Recipe]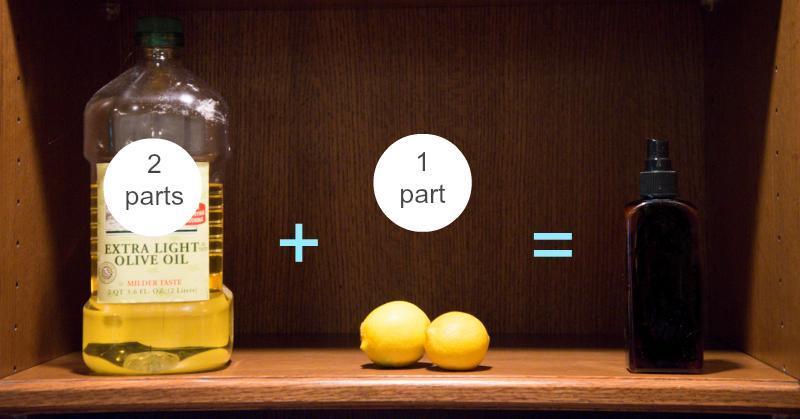 This two-ingredient furniture polish employs olive oil for shine and lemon juice to help remove any buildup or stains. Leaving your furniture shiny and lemony-fresh will only cost you $1.55 per bottle, a fraction of leading commercial wood polishes.
[Recipe]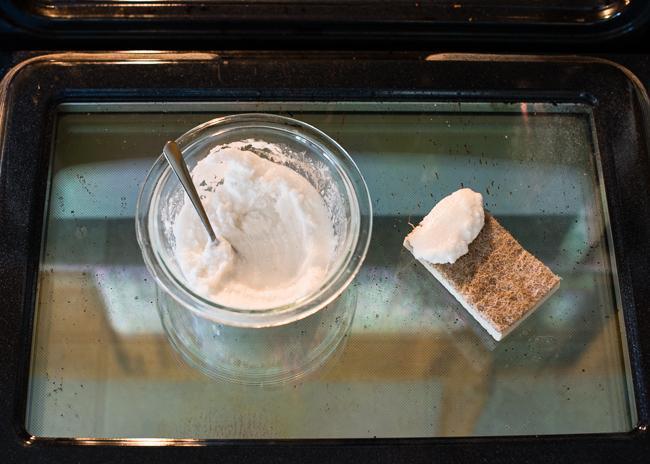 Cleaning out the oven is not for the faint of heart. Between the crouching, scrubbing and nauseating fumes, we tend to avoid it for as long as possible. This oven cleaner is nontoxic and fume-free, with baking soda and salt for ultimate grease-cutting, scouring power. Let it sit and work its magic!
[Recipe]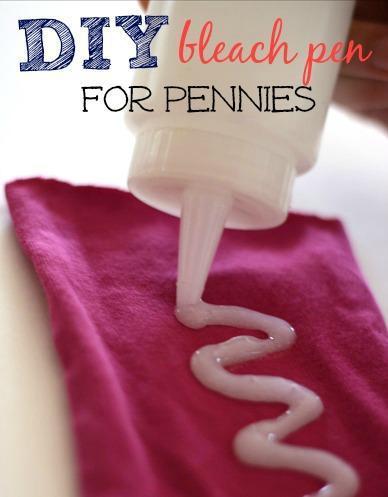 Bleach pens are the laundry room sidekick we can't live without. But they're a little pricey! This homemade bleach pen will cost you a minuscule 25 cents. That's not a typo. Cornstarch, water, bleach and a little bit of stovetop magic make for a household product that's cheaper than anything we can remember buying … ever.
[Recipe]
It's a messy world out there.™ Like these DIY household cleaners, Sparkle® paper towels are priced just right for life's everyday little messes...from wiping up a little sloppy spaghetti to erasing sticky fingerprints.