Fall is the perfect season to be outdoors -- no oppressive summer heat and no biting wind and snow. So what better way to take advantage of this beautiful weather than by sitting around a fire pit on a cool night? We already gave you some great tips to find the right fire pit in our buying guide, but for the DIY-hearted, this option's for you. This DIY idea from The Art of Doing Stuff will show you how to create you own fire pit that can be used both indoors and outdoors. And, it's small enough to put on a table or countertop. Check it out: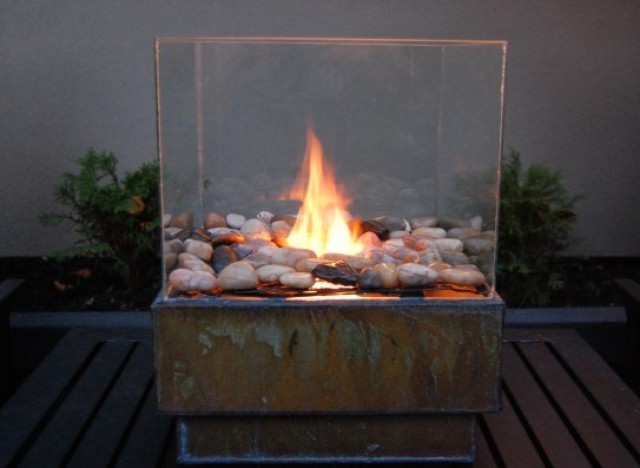 Photo by Karen from The Art of Doing Stuff
We love how the rocks surround the flame and give this pit such a natural, outdoorsy feel. The base is made out of a metal planter, and the glass comes from simple picture frames, so the materials are easy to find. And, this only cost the crafter about $25, so it's an inexpensive way to lounge around and cozy up throughout the season.
Related