Here's a trash-to-treasure success story we love! Blogger Deanne of Crafter Meets Craftsmen was driving around her neighborhood with her husband when she spotted a discarded, curb-side piano bench. Rather than pass it off as an eyesore, the couple decided to take it home and transform it into a stylish piece of furniture to display in the entryway. With a fresh coat of paint and some clever upholstery tricks, this old bench is barely recognizable. Looking to try this makeover yourself? Just keep reading for the how-to.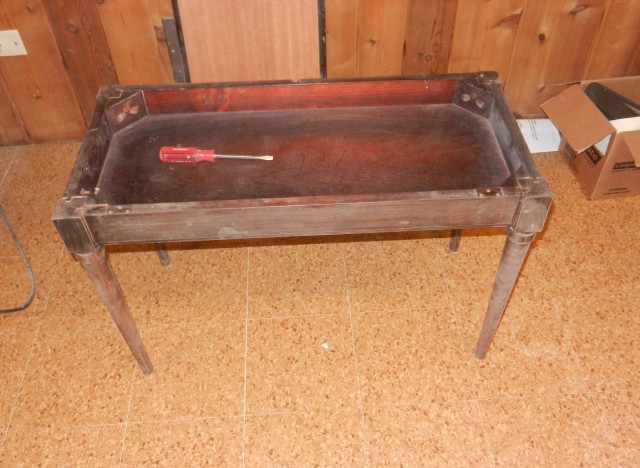 Photo by Deanne of Crafter Meets Craftsman
First, you will need to gather the following supplies:
Fabric to cover the top of your bench
Foam that is 2.5 inches thick
Polyester batting
Staple gun
Sandpaper
A spray-on adhesive
Primer
Spray paint
To make upholstering easier, start by unscrewing the top of the bench. Place your foam over the top "seat" side of the bench and cut to fit. Then, use your spray-on adhesive to attach the cut foam to the wood. Next, measure your fabric so that it fits over the top and sides of the foam, plus about 4-5" on each side to allow for (eventual) stapling. Cut the batting to the same size as the cut fabric. Next, layer the batting and fabric on top of the foam. Finish upholstering by stapling the fabric and batting into place on the underside of the wood.
When you are done upholstering, sand the entire "body" of your bench. Then, apply a coat of primer. Once that's dry, spray paint the bench in the color of your choice. All that's left to do is to reattach the seat to the rest of the bench. The result: you'll be left with customized seating that is perfect for the living room, kitchen or entrance.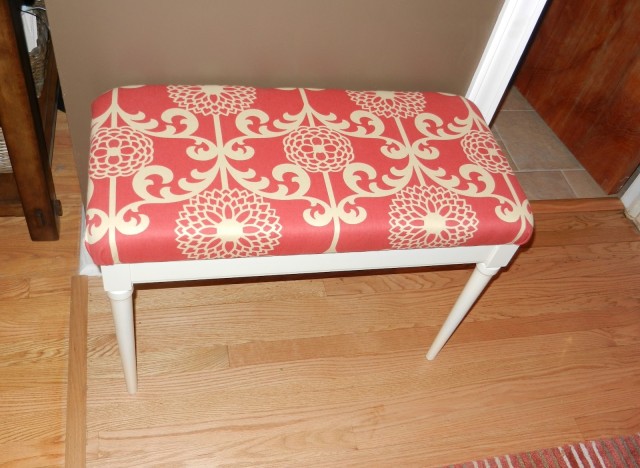 Photo by Deanne of Crafter Meets Craftsman