It can be tough to find the perfect wallpaper. After searching through books at your local home improvement store, you might never find exactly what you're looking for, or, what you find might be a little pricier than you had hoped. So, instead of shopping until your imagined print magically appears on the shelf, why not make it yourself? That's what Emily of Jones Design Company did with this DIY idea. She found a pattern she loved, created a template and hand-painted the design right onto her walls. The result is a beautiful wallpaper that you can easily just repaint over when you're ready to redecorate. No messy wallpaper removal required.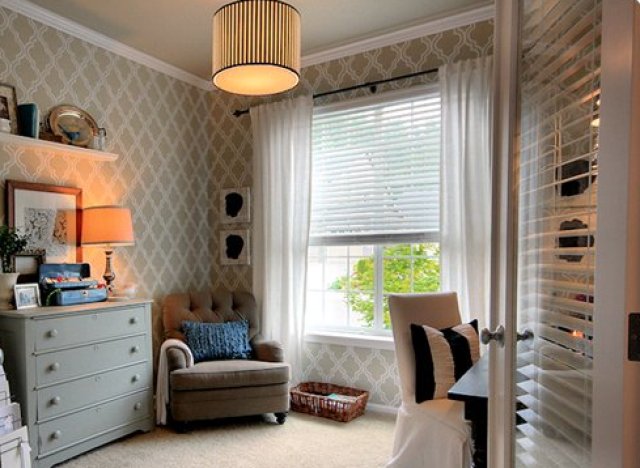 Photo by Emily from Jones Design Company.
The trick to this DIY project is a steady hand. Once you trace a pattern, all you'll need to do is stencil it onto the walls with a pencil. Then, slowly and patiently, paint inside the lines. If you're going to cover every wall in a room, you'll probably need a few days to complete this task. Or, consider creating an accent wall and only paint one. It will require a few less hours of intense concentration and add a cool focal point to your room.