Any DIY idea that will transform an old and dingy piece of furniture into one that's fresh and modern is A-okay in our book. So, it's not surprising that this homemade tailored slip cover from DIY Design grabbed our attention. It gives an outdated sofa chair a whole new look (and it doesn't cost much to do so either)!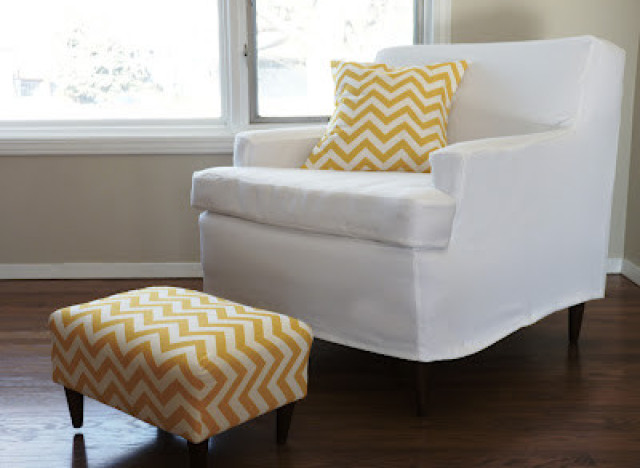 Photo by Abby from DIY Design.
If you have moderate sewing skills and a bunch of fabric handy, you can make a similar cover for an existing piece in your home. Or, even better, find an old sofa chair from a tag sale or flea market in need of some love and give it a makeover using the tutorial from DIY Design. We can't wait to try it out ourselves.
And, be sure to check out our other great crafts in our Craft Of The Day slideshow below.