This unique DIY curtain rod proves that when it comes to decorating your home, it pays to go out on a limb. Blogger Laura Durrer of Olive And Love fashioned these rustic window treatments after stumbling across a fallen aspen tree during a hike in South Lake Tahoe. In the market for some new curtain rods, she decided to put a few of the broken branches to good use. We love how natural they look hanging over a bedroom window, paired with simple curtains -- so fresh and imaginative. Ready to branch out yourself? It doesn't take much to add some woodsy charm to your room, just some pretty plant hangers and bit of wire. Keep reading for the how-to.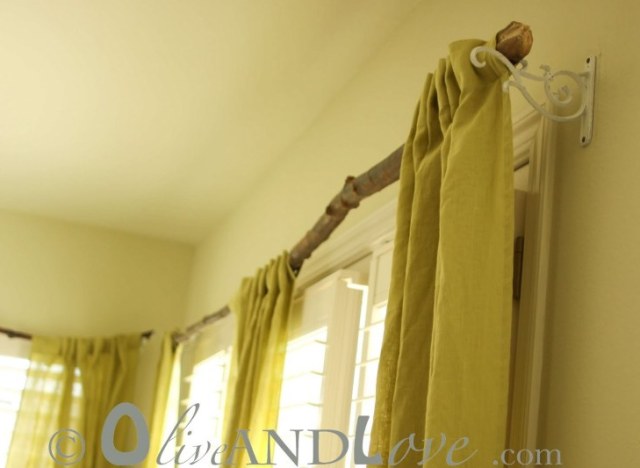 Photo by Laura Durrer of Olive And Love
First, find a tree branch to fit over your window. Use a rotary saw to trim it down to size and then drill two small holes at both ends. To hold up your branches, secure matching plant hangers to the wall above your window. Laura spray painted hers white and then went back over them with a piece of sandpaper to give them a more distressed look. Then, after looping your curtains onto the branch, thread gage wire through the holes you drilled and around the plant hangers to keep everything in place.