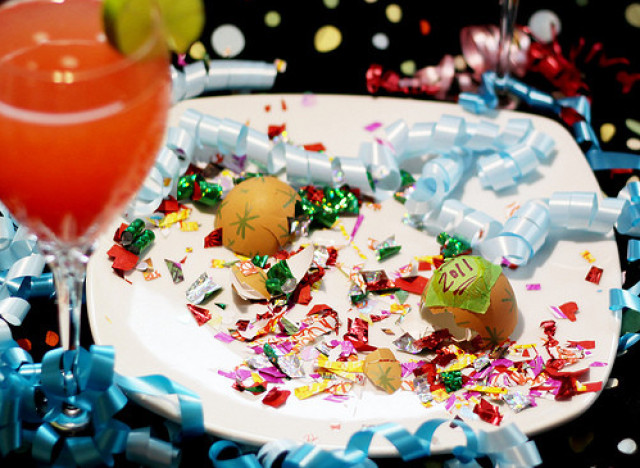 Photo by Megan Andersen of RadMegan
Confetti is either the joy of a messy person's life or the bane of a clean person's existence, but either way, it's essential for a New Year's celebration. While making confetti can be as simple as cutting up pieces of paper, we like the idea of taking things a step further with this great DIY idea. Intrigued? Keep reading for the how-to.
What You'll Need
Eggs
Knife
Bowl
Paper
Scissors
Markers
Tissue paper
Glue
How To Make It
1. Use a knife to tap a hole in the top of an egg and empty out its contents into a bowl.
2. Gently wash out the egg shell with warm water, shake the liquid out and let the egg dry.
3. Turn your attention to the confetti - use scissors to cut paper into small rectangles.
4. Decorate the dry egg shell using a marker and then fill it with confetti.
5. Place a thin line of glue around the hole and place tissue paper over the top, sealing the confetti inside.
6. Repeat these steps to make multiple eggs and pop them open on the New Year!