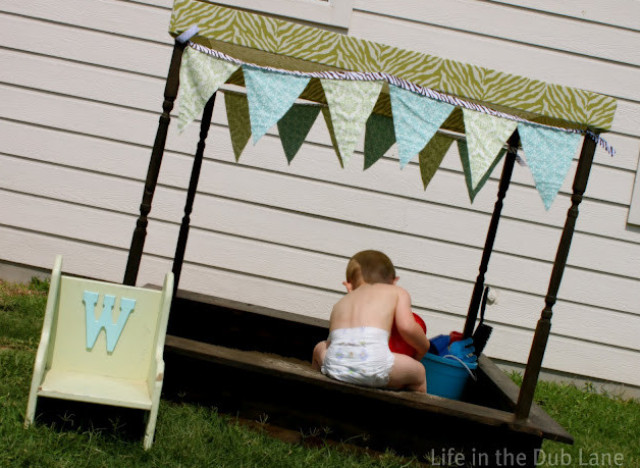 Photo by Erin from Life In The Dub Lane.
Erin was inspired to create this sandbox after seeing a similar one at Pottery Barn, but with a heftier pricetag. Of course, her version comes in at a fraction of the price. It's shaded to protect your little ones and can be personalized with whatever fabric, paint and stain you choose to make it pop.
But what we especially like about this sandy play area is that kids will enjoy it and it's not an eyesore sitting in the backyard! (Cue flashbacks to our childhood with that rusty ole' swing set sitting idle in the yard).
You might be thinking to yourself: Nice, but it looks complicated. Well, that's where the talented crafter comes in. For a list of supplies needed and an easy to follow tutorial on how to make this sandbox and other great crafts, head over to Life In the Dub Lane.
Popular in the Community