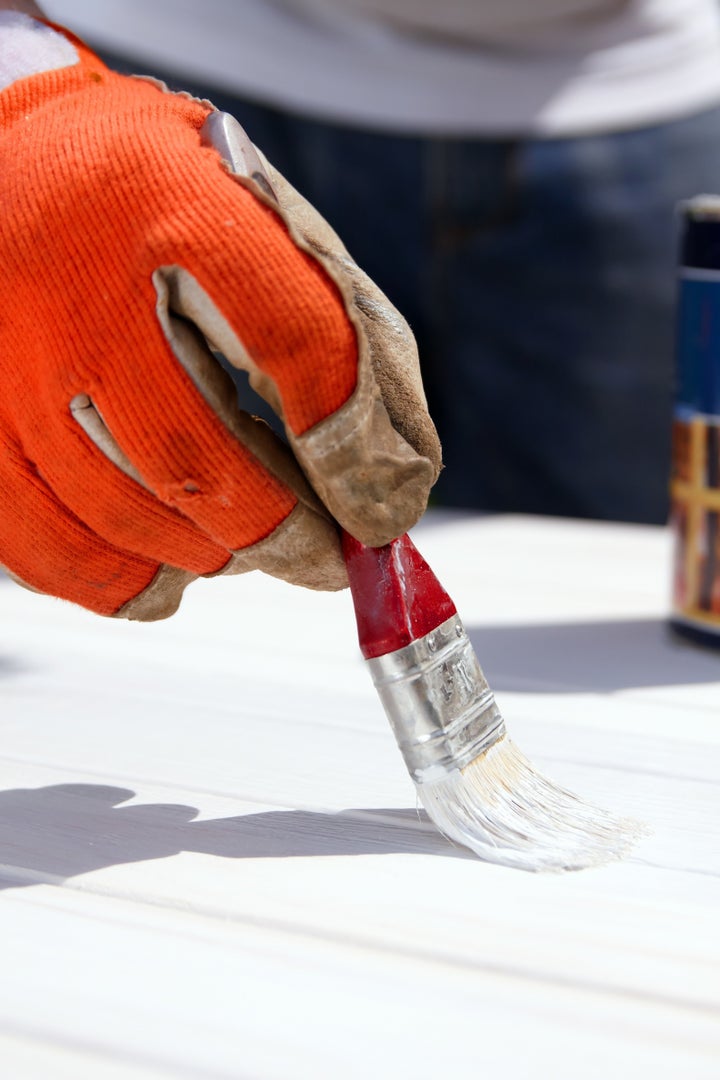 After building our home from scratch and all the furniture in it, you'd think I'd be tired of doing things myself. But despite building hundreds of projects for my blog and designing thousands of furniture plans, I can think of nothing I'd rather be doing than DIYing a new project.
I still get tingles as the project takes shape. Sometimes I can't sleep when I'm in the middle of a project, like a child on Christmas Eve.
But this isn't just about me having a crazy obsession with DIY. There's actually good reason I keep coming back to the saw. Five of them, to be exact.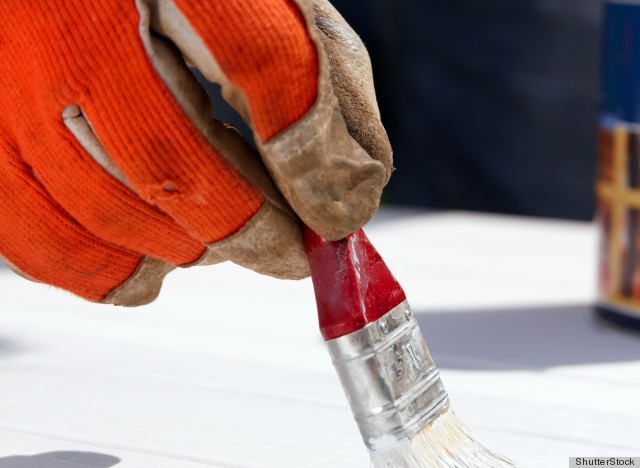 1. You can save tons of money
I originally became a DIYer because I simply didn't have the budget to buy the things I needed. A new bed would have cost us thousands of dollars -- thousands of dollars we didn't have. So I turned to DIY. Using tools from our garage and $80 in new lumber, I built our Farmhouse Bed in just eight hours. We saved thousands of dollars and built a solid wood bed we still sleep on today. After building our Farmhouse Bed, of course, I went on to furnish our entire home with handmade furniture, saving tens of thousands of dollars in the process.
DIYing furniture in particular is at the top of my list because the savings are so dramatic in contrast. DIY your own throw pillows and you could save a few dollars. DIY curtains and you could save a hundred dollars. But DIY your own furniture? The savings can be in the thousands.
2. You get exactly what you want
When you DIY, you call the shots. You are in total control. You choose the materials to use. You can make your project any size that you want. You can paint it any color that you want. You can make your furniture extra strong, or to suit a particular need. Need a triple bunk bed? Extra tall kitchen cabinets? A vanity with pull out step drawer? Bed with hidden storage compartment? When you DIY, you are the boss of your project.
Forget made in America, or even made locally--DIY is handmade right in your home. And what could be greener than that? When I DIY furniture, I often use reclaimed wood or locally grown wood for my projects. In contrast to retail furniture, which may have started out as trees in America, then shipped overseas and reshipped back to America to stores, and then finally to your home, DIY furniture can be a very green alternative.
When you DIY, you can also choose green materials without upping the cost substantially, if at all. I often build projects for free using reclaimed wood. And for new projects, I can choose to use rapidly renewing wood sources, plywood made with soy-based adhesives instead of formaldehyde, and paint with low or no VOC paints.
4. DIYing is a healthy family activity
It's not uncommon to find our family in the garage after dinner, with Mom cutting boards while Dad is armed with the drill at the work bench, and our daughter busy painting scrap blocks and gluing them together. The time we have spent DIYing a project together is treasured in our busy schedules. We've bonded together as we've created projects together, building much more than a table or bench in the process. We are also building memories tied to each project we DIY.
DIY also requires movement and exercise, burning upwards of 300 calories an hour, so as a Mom, I am comforted to know our hobby isn't just healthy for our budget and earth, but it is healthy for my family as well.
5. DIYing is fun and rewarding
But like all choices in life, what keeps me excited about DIYing is very simple: DIY is fun and rewarding. We all have an inner child in us that just wants to do something because it's enjoyable. Remember building with Lincoln logs or legos as a kid? Or play forts with blankets and chairs? Wasn't that fun? Guess what? DIYing as an adult is super fun, and you may be surprised how exciting it is to build your own table or bed!
And when you finish your project and move it inside, and your child wants to sleep in his or her own bed because Mom made it special for them, or your family sits down to eat dinner at a table you made, the sense of accomplishment will get you excited to build your next project.
So the next time you're thinking about buying something, consider this: Do you want to save money? Can you make it to better suit your needs? Would you rather not deal with packaging waste and make greener choices? Does your family need some healthy bonding time? Try DIYing. You'll be surprised at how fun and rewarding it is!
Popular in the Community