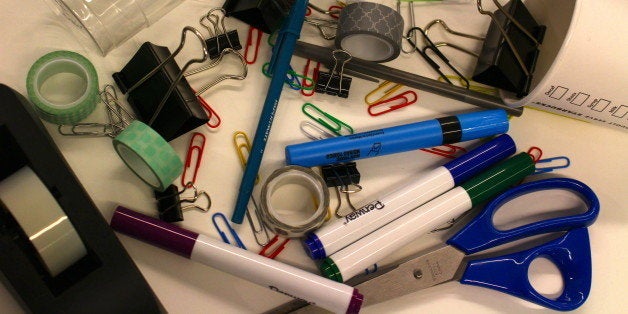 Sure, your iPhone is cool and all. But wouldn't it be cooler if it were powered by toilet paper speakers and propped up by binder clips?
To figure out the answer to that question, we tried out many of the most brilliant DIY computer hacks we had heard of. Here are the best of the bunch, which often require little more than random office supplies but make life way, way better.
Disposable Cups + Toilet Paper Roll
=
We were initially skeptical about the possibility of creating iPhone speakers out of two plastic cups, one roll of toilet paper and a pair of scissors. But within 5 minutes, we had crafted this beauty.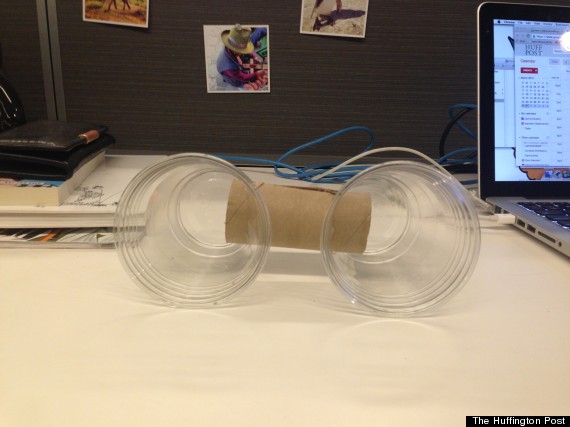 OK, so maybe we're not going to win a design award anytime soon. But to our surprise, it noticeably increased the phone's sound capacity both at low and high volumes.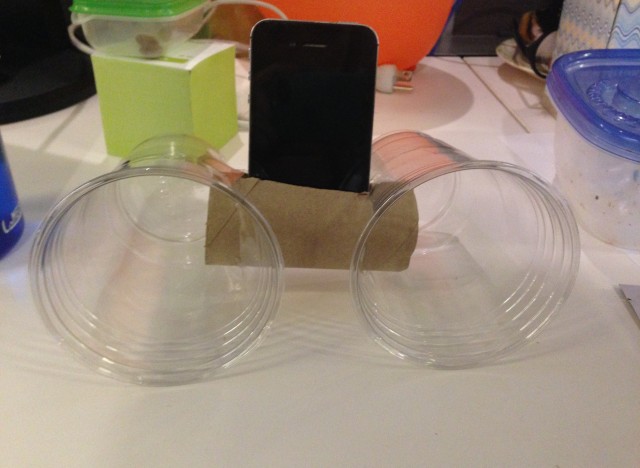 Plastic Cup
=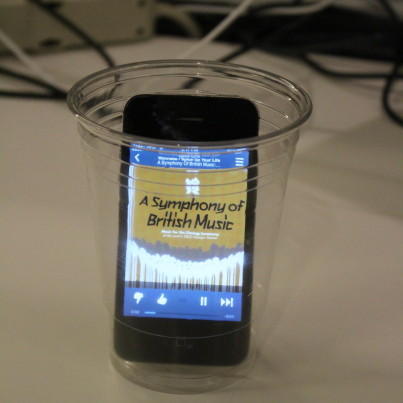 If tossing together two plastic cups and a toilet paper roll is beyond your artistic capabilities (or you are actually the laziest person alive), plop your phone in a plastic cup or a mug. While it's not quite as effective, it does amplify the sound a fair bit.
Paper Clip + Scotch Tape
=
Flatten out a paper-clip...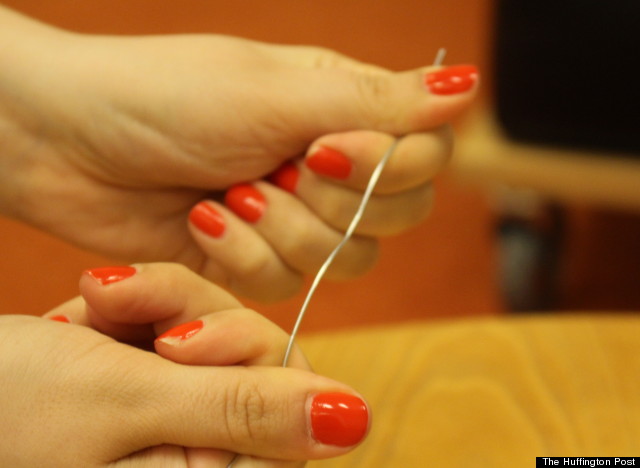 Wrap scotch tape (sticky-side out) around the top of the paperclip...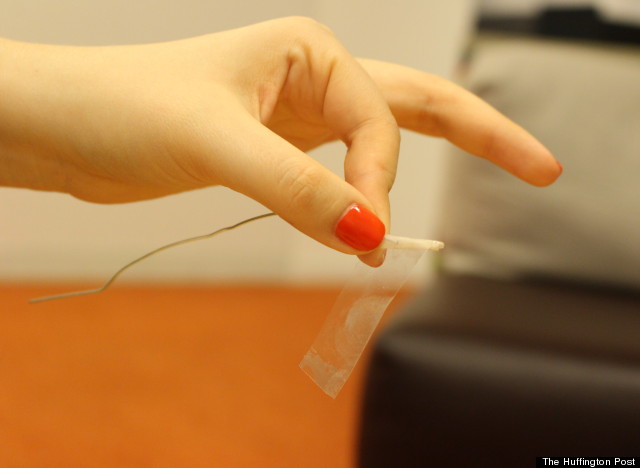 Carefully insert it into your headphone jack.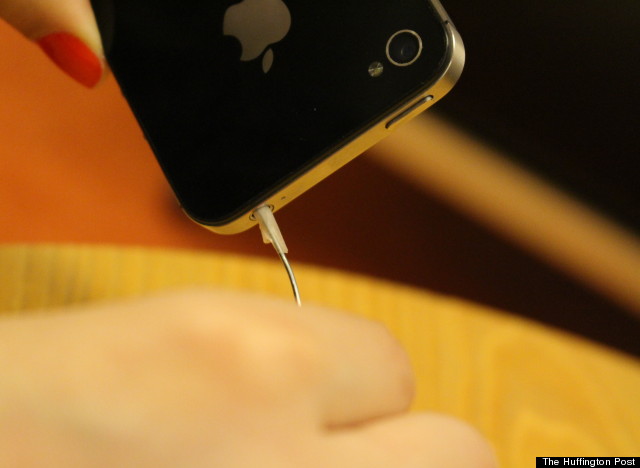 Look at all the crap that came out of ours!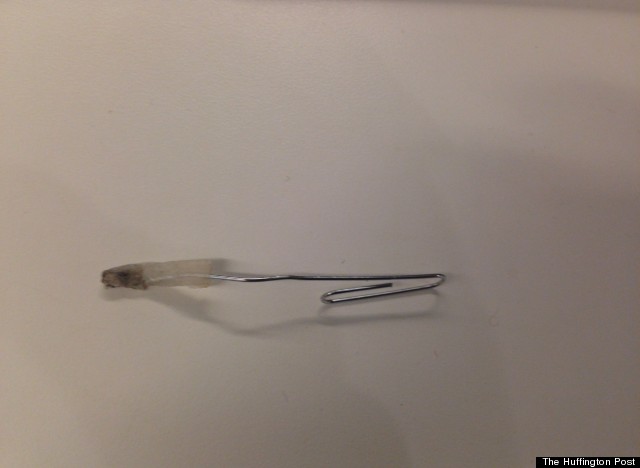 Gross? Yes. Gratifying? Obviously.
Binder Clips + Business Card
=
Voila! A kick-ass solution to your selfie and/or video woes.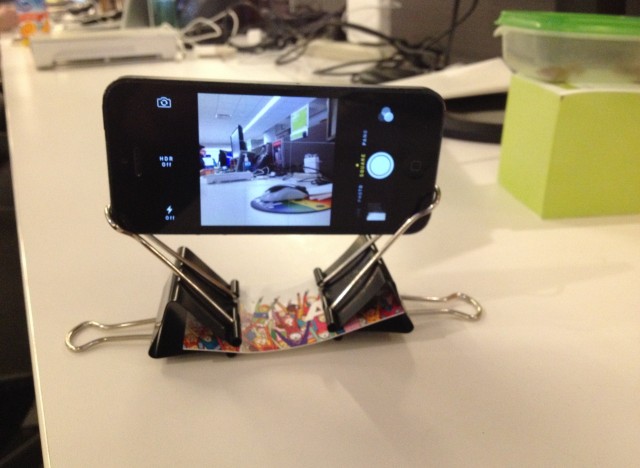 Binder Clip
=
Protect your headphones from getting tangled with this low-budget hack. You can even clip them on your backpack or shirt if you're on the go.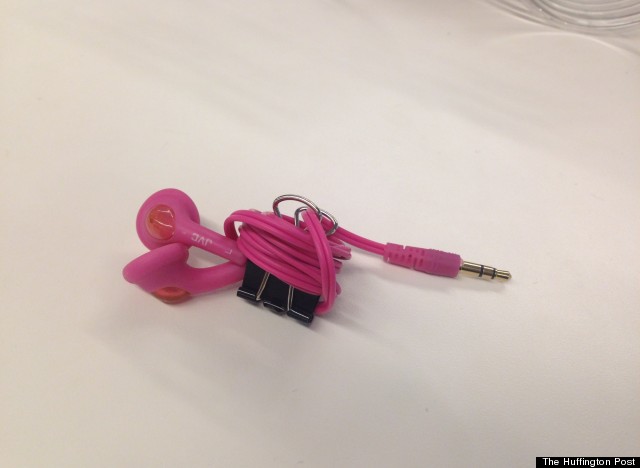 Or to your desk or filing cabinet so you always know where they are.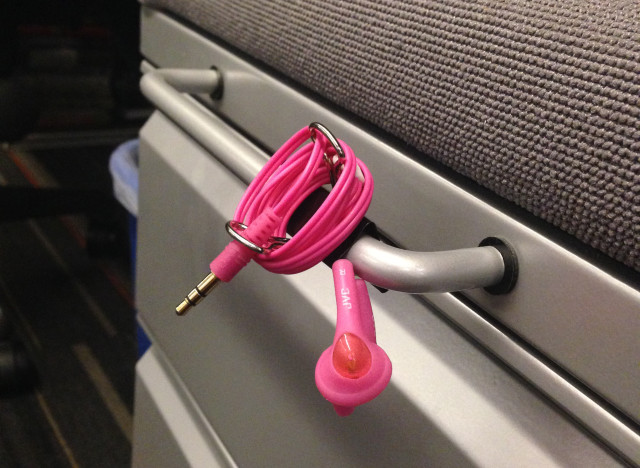 Binder Clips
=
Following the same basic principle, you can organize your whole desk of cords and cables. This is what my desk looked like before: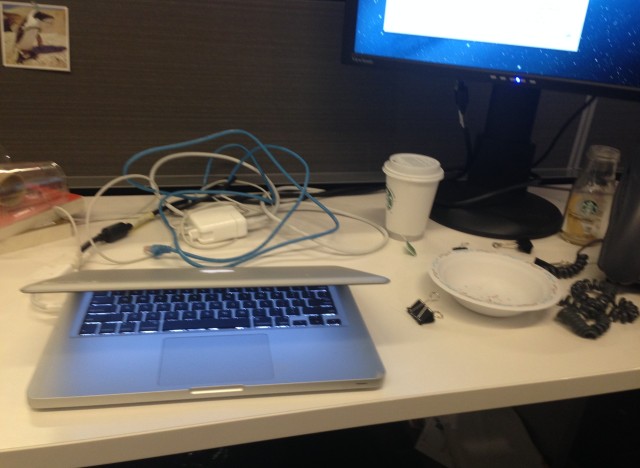 And this is what it looked like after: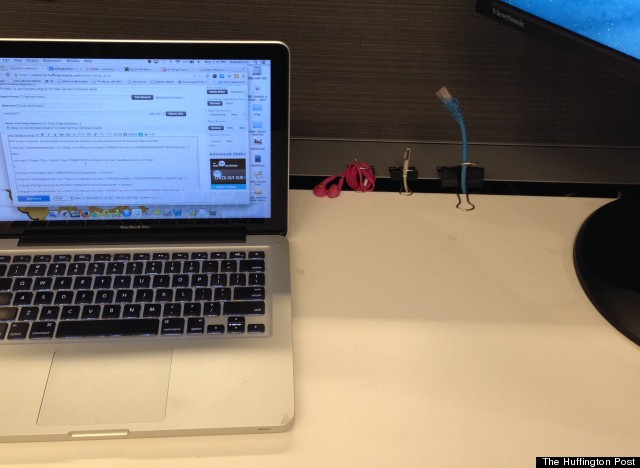 Here's a close-up view of this genius innovation: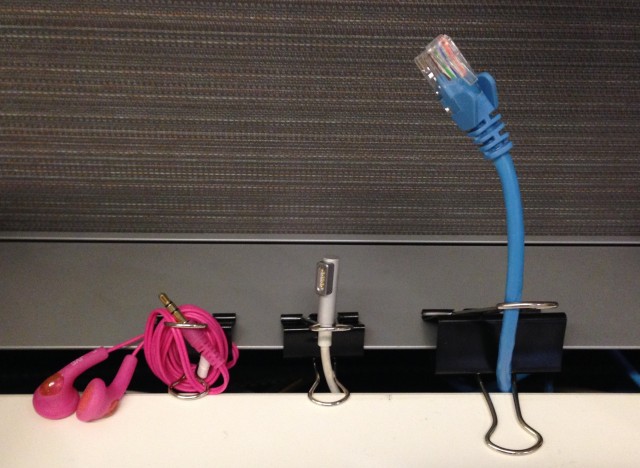 Paperclip
=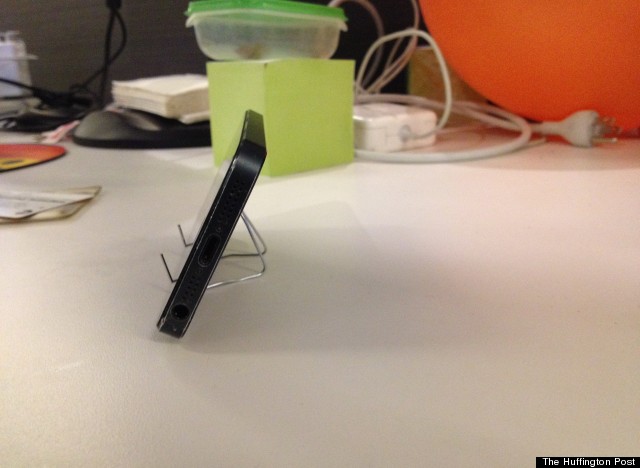 Perfect for watching videos, you can make this yourself in 2-minutes flat by following these step-by-step instructions: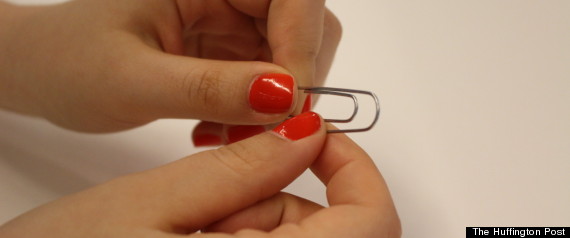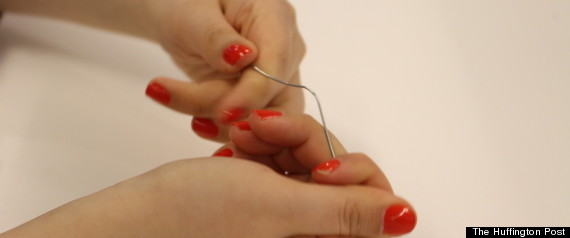 So it is entirely straight...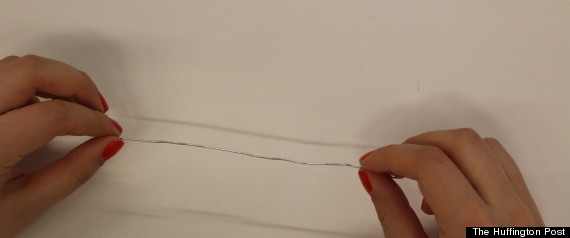 Double-bend it at the base into an un-pointed V...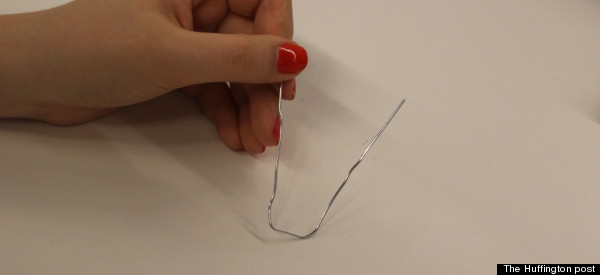 Then bend the legs of the V and bend again so you wind up with this: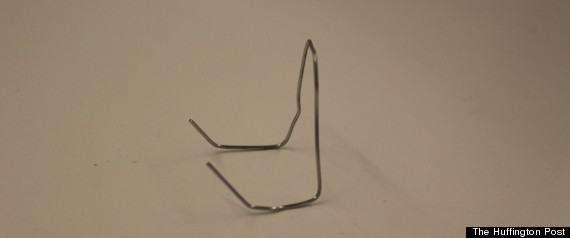 Let it lovingly cradle your Phone while you tune into your favorite show.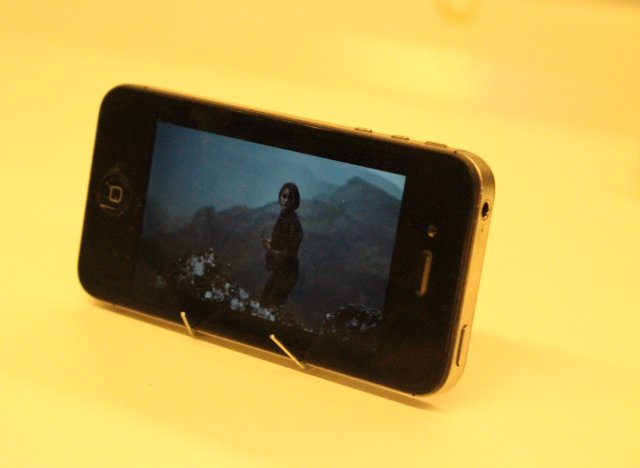 Toilet Paper Rolls
=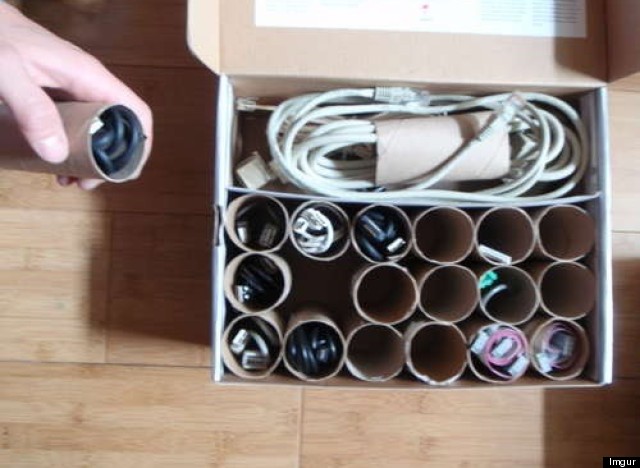 If you have a lot of cords you want to store or a lot of cords you just don't use on an everyday basis, try empty toilet paper rolls to organize your mess.
The Spring From An Old Pen
=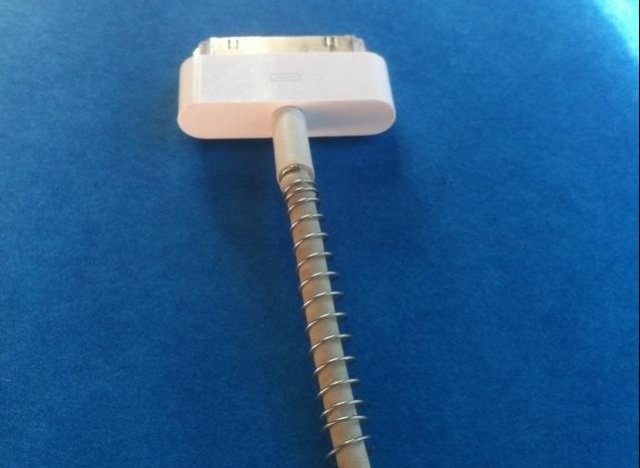 If you have a dried-out pen and some well-worn chargers and USB cords, we'd highly recommend this one. And really, who doesn't love a little office-supply surgery?
Ruler + iPhone
=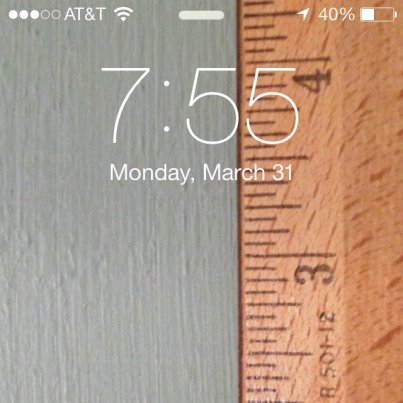 Sometimes the most genius ideas are the most simple, right? By that measure (hehe), this hack is completely brilliant and especially useful if you occasionally need to take small measurements but don't feel like carrying around a ruler.
How do you do it? Take a picture of a ruler and use it as your background or wallpaper. When you scale the photo in the edit function, line your phone up with the ruler to ensure it is true to size. Then thank us later.
MacBook
=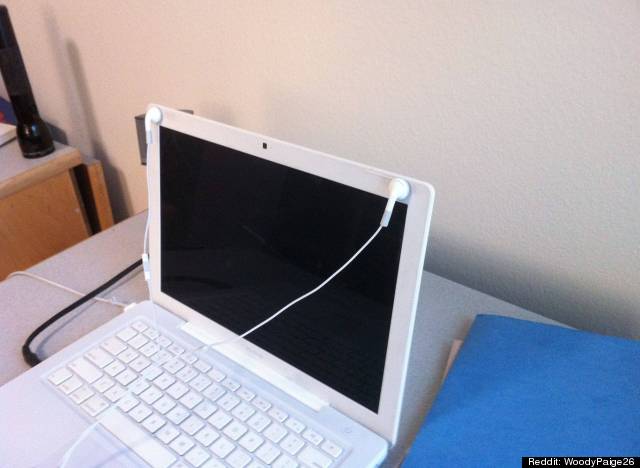 OK, this is less of a hack and more of an overlooked trick, but your earbuds actually magnetize to the border of your Macbook display, which is sort of cool?
Sticky Note
=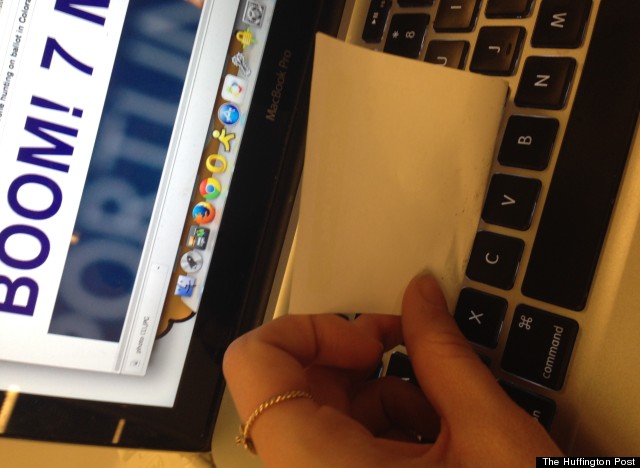 Use the adhesive side of a sticky note to get hard-to-reach dirt and dust out of your keyboard. It actually works.
Egg Carton
=
Need we say more? No, we need not.
Three Adhesive Wall Hooks
=
These cheap, plastic wall-hooks will turn your tablet into a mounted TV by getting your peel and stick on. (Literally, you only need to peel and stick. It's almost too easy.)
Cutting Board + Scrabble-Tile Holder
=
A bit more intensive to make than the rest, but still easy enough for the most novice of DIY-ers, this tablet stand works in or out of the kitchen. Check out these step-by-step instructions to make your own.
Washi Tape + Keyboard
=
Like a rainbow umbrella in a sea of boring black, a little bit of Washi Tape (which is basically patterned masking tape) can really make your laptop stand out from the crowd. If you're ready for a little color in your life, head over to crafty blog Granola To Glam for an easy-to-follow tutorial.
Washi Tape Or Nail Polish
=
Make it impossible for anyone to ever say that they "accidentally" stole your charger by making it one of a kind. With Washi tape or nail polish (or even a sharpie), you can personalize your chargers. Here are a few of our favorites to inspire you:
Washi Tape
=
Don't stop with your chargers! Get creative with the gadgets themselves. Like this one from Craft and Creativity:
Bread Ties
=
You know that panicked sensation that comes over you when you need to free up a plug but aren't sure which cord attaches to which device? Bread ties to the rescue! Look at you, getting your recycle on.
20. Washi Tape Or Masking Tape
=
Washi Tape and Masking Tape also make for easy labels.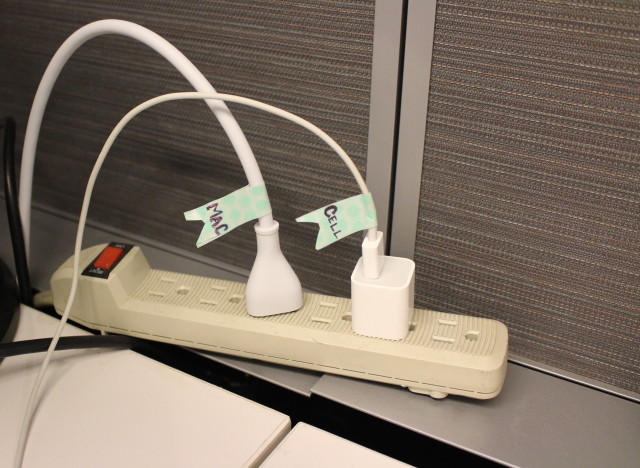 Just roll around the cord near the base of the plug itself and leave some extra room to label.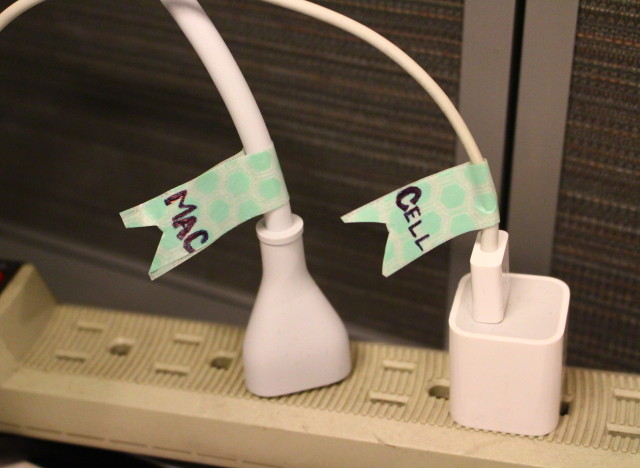 Ta-da! Time to go try one of these out for yourself.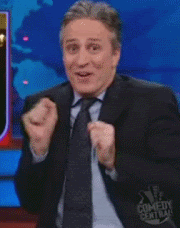 Support HuffPost
The Stakes Have Never Been Higher
Related
Popular in the Community