OK, it's the eleventh hour, but if you need a present for Mom and can't make it to the mall, we have this DIY Mother's Day gift just for you. It involves a little more than covering a notebook in pretty fabric or paper to create a journal.But it'll be the perfect place for your mom to jot down her many thoughts. (And we know there's never a shortage of those...) Ready to start? Keep reading for the how-to.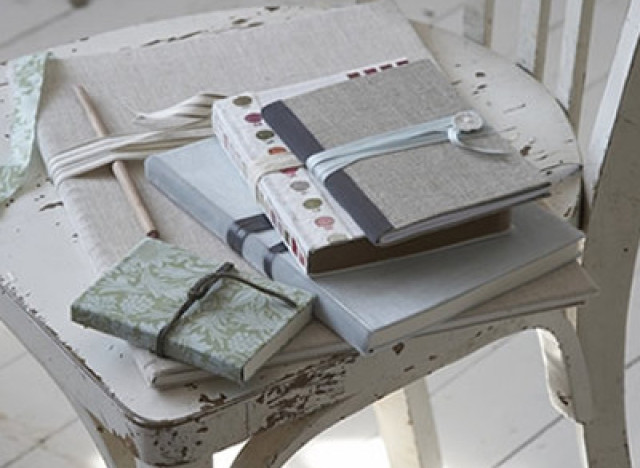 Photo courtesy of CICO Books, from "The Homemade Home" by Sania Pell
You'll Need:
Iron
Starch
Fabric
Notebook
Pencil and ruler
Scissors
Double-sided tape
Needle and thread
Envelopes no larger than notebook
Button, ribbon, and large round sticker (optional)
Twill or leather string (optional)
First, iron the fabric and spray it with starch. Then, with the fabric facing down, place an open book on top and trace a border 3 cm larger than the book. Then, cut the fabric. Place the open notebook back on the remaining fabric and stick double-sided table around the edges of the inside covers. Snip the excess fabric on both sides of the spine. Next, fold the fabric border over to stick to the tape. If you have a button and ribbon, sew the button on the front cover and, on the inside cover, secure a ribbon end with a large round sticker. The ribbon should be long enough to wrap around the book and tie around the button. Also, twill or leather string is an adorable alternative. To hide the fabric edges, place a large envelop over the inside covers and secure with double-side tape. Finally, leave simple or decorate as you please.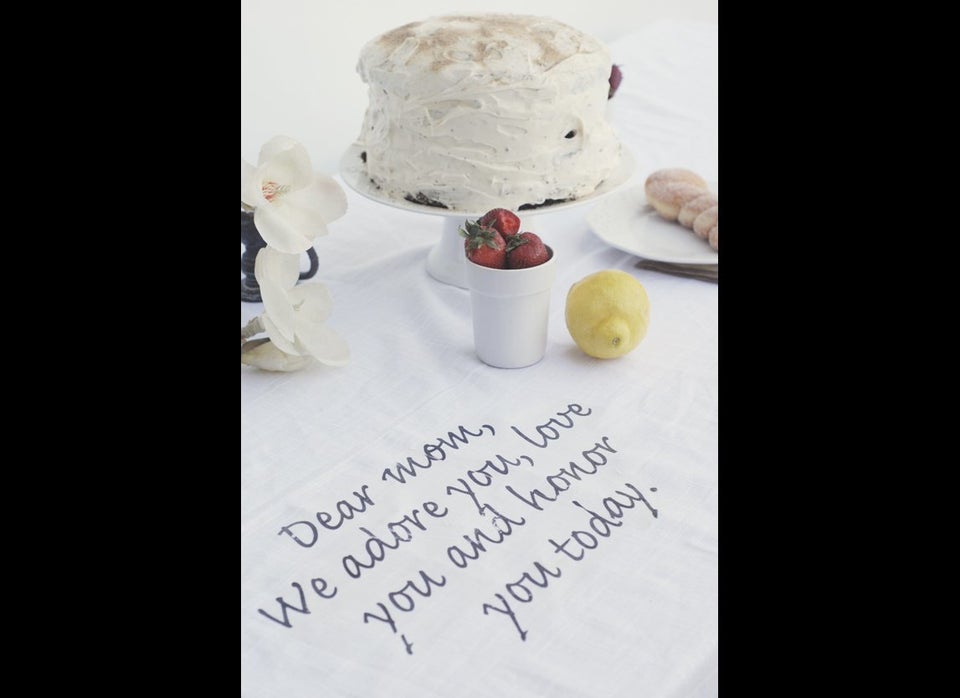 Last-Minute Mother's Day Gifts