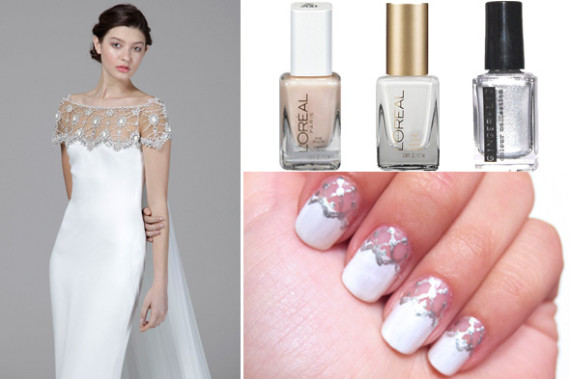 Photos: Marchesa spring 2013 wedding gown; L'Oreal I Will! and Satin Sheets; Ginger + Liz Tuck Me In; Miss Ladyfinger's Marchesa-inspired DIY nail art.
Follow Taryn's step-by-step instructions below to get this modern French manicure:
1. Tape off the top portion (tip) of your nail
2. Paint the rest in L'Oreal I Will! (a stark white)
3. Add a layer of L'Oreal Satin Sheets (a shimmering ivory) on top
4. Once dry, remove the tape quickly
5. Using a dotter tool or bobby pin, dot three tiny rows of silver dots using Ginger + Liz Tuck Me In
6. With a nail art brush, connect the dots creating a diamond shape
7. Seal with top coat
Click through the slideshow below for more DIY nail art.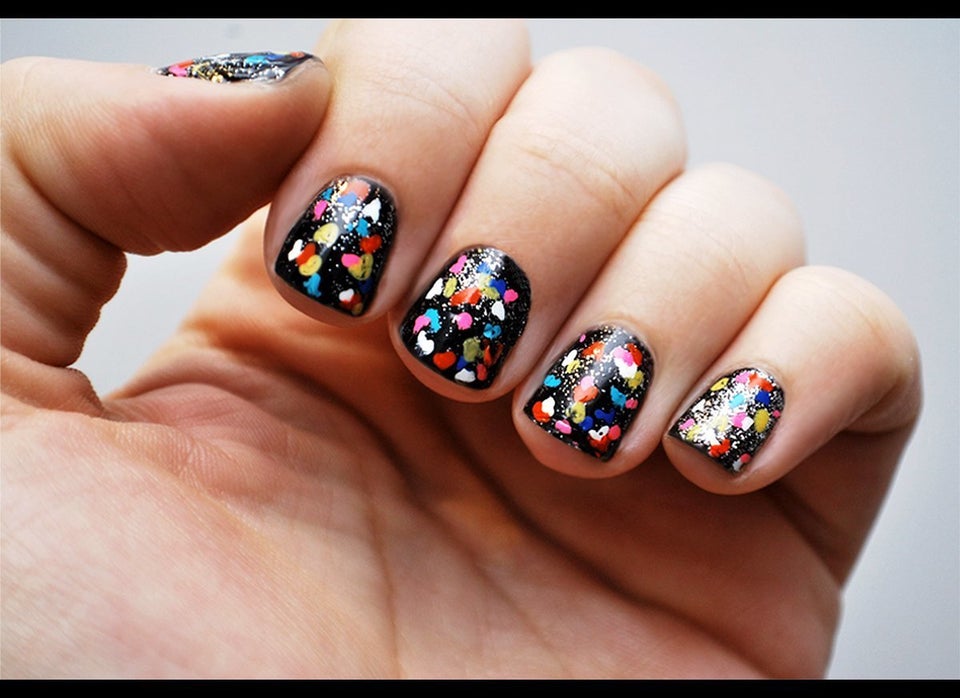 DIY Nail Art