Warm spring weather gives handy homeowners the perfect opportunity to maximize their alfresco space with beautiful backyard updates. To help you create your own luxuriant garden haven, we've partnered with eBay to bring you the most innovative DIY projects to enhance your outdoor oasis, from picture-perfect shadow box planters to lush living walls. Prepare your power tools and head outside for seven projects that will transform your yard into a modern paradise.
1. Don't Be Stumped By Stumps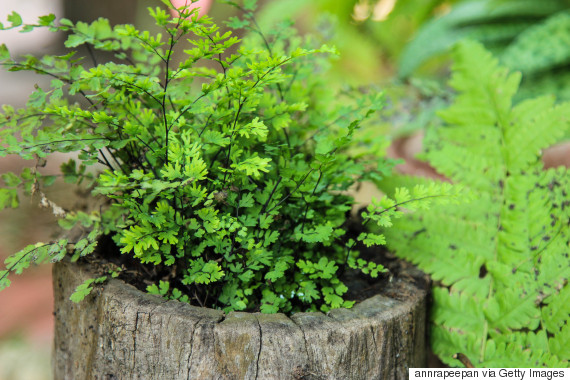 Image: annrapeepan via Getty Images
If you or previous homeowners have had to remove a tree or two around your home, then large, hard-to-remove stumps might be taking up valuable space in your yard right now. Using a sharp mattock and drill -- and a little bit of muscle -- you can turn those stubborn eyesores into pretty planters. Try this backyard-beautifying DIY idea from This Old House for an immediately improved landscape.
2. Picture This! Shadow Box Planter Holders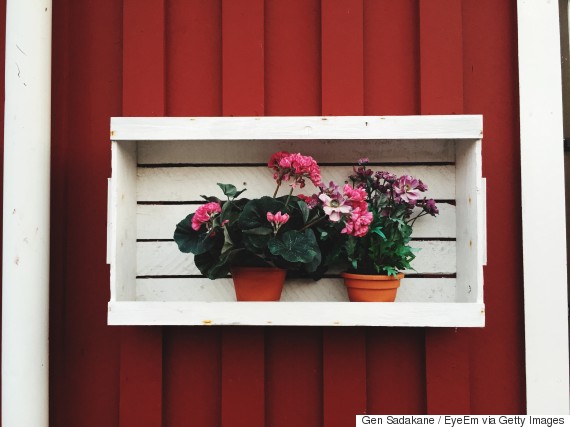 Image: Gen Sadakane/Eyeem via Getty Images
Add interest to a wall or fence and create ample space for plants and flowers, even on a tiny terrace, with beautiful shadow-box–style planter holders. Each shadow box frames your growing greenery, while putting scrap or reclaimed wood to good use. With the help of a masonry bit to affix the sturdy boxes to stucco or brick, you can create an aesthetically pleasing outdoor gallery wall to wow your guests. Give the framed planter DIY a go with this shadow box project from Sunset.
3. Swap Your Old Plastic Chairs For A Sleek Storage Bench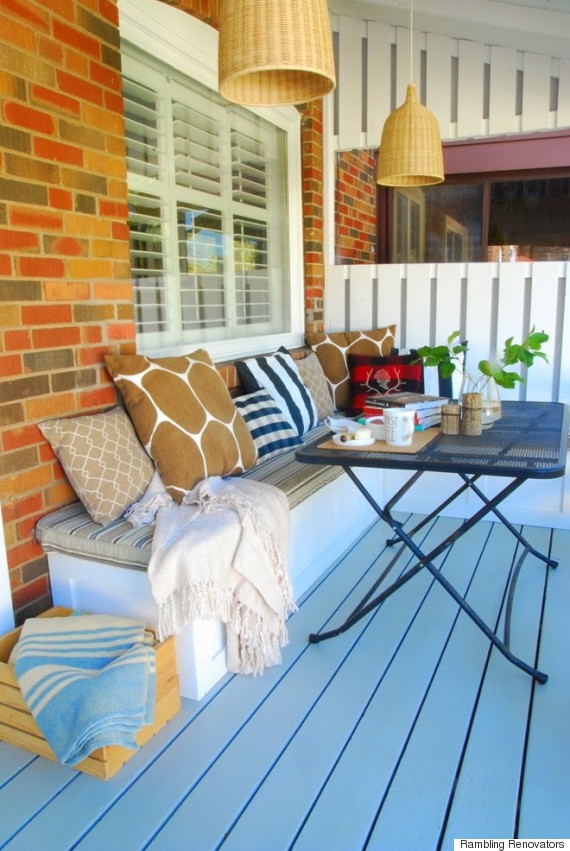 Image: Rambling Renovators
A simple yet sophisticated L-shaped bench perfect for outdoor lounging can be created with plywood, nails, and construction glue. Thanks to a piano hinge, the space underneath and inside can easily double as storage for all your gardening tools, wood for burning or the kids' outdoor toys. Dress it up with paint, fabric upholstery or pillows for a more laid-back look. Elevate your outdoor space with this creative storage bench DIY from Rambling Renovators.
4. Tame Your Unruly Umbrella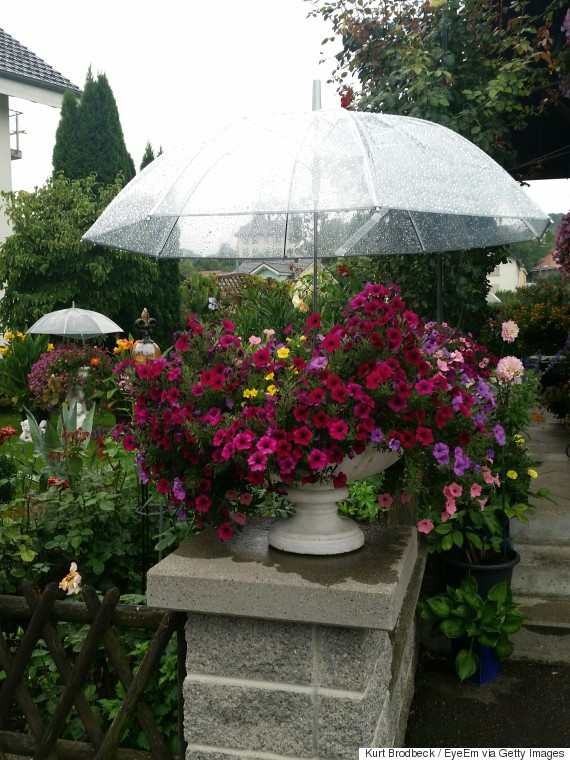 Image: Kurt Brodbeck/Eyeem via Getty Images
If bay breezes keep wreaking havoc with your beachfront umbrella, weigh it down with a beautiful base. Smaller and more attractive than your usual plain base, this beauty requires just one free afternoon and a few supplies -- some ABS pipe, quick-set cement, a tube cutter, and a large pot and plant -- to take your umbrella from drab to fab. Throw major shade in your backyard with a flower pot umbrella base DIY from This Old House.
5. Succulents In Cinder Blocks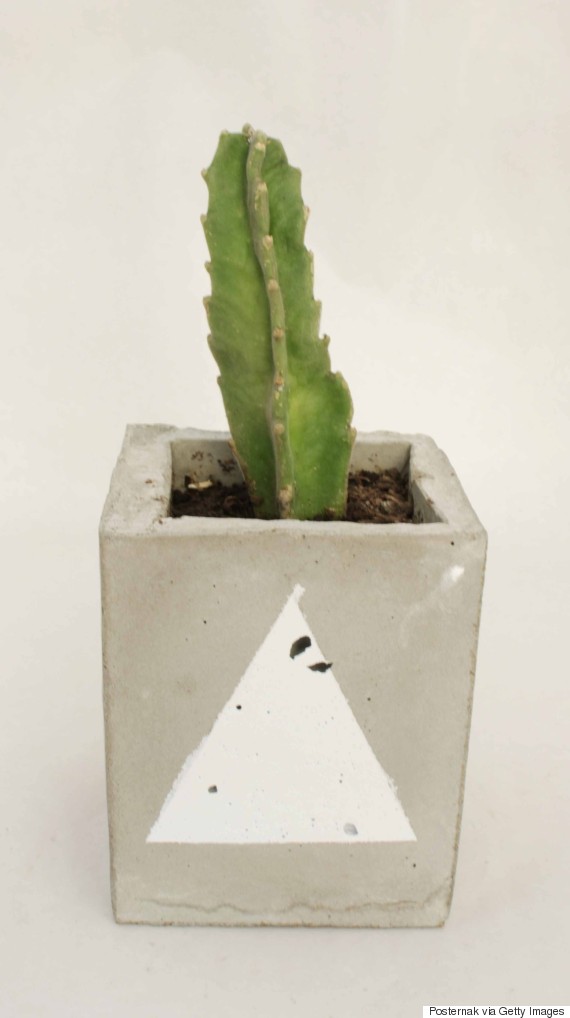 Image: Posternak via Getty Images
A perfect project for small and large spaces alike, this cinder block planter for succulents not only provides a space-saving vertical plane for plantings, it can also function as a great divider or wall, neatly separating yard spaces with a clean, modern look. Liquid Nails, cinder blocks and a bit of creativity are all you need to complete this functional and beautiful DIY project from Apartment Therapy.
6. Pallet Table Planter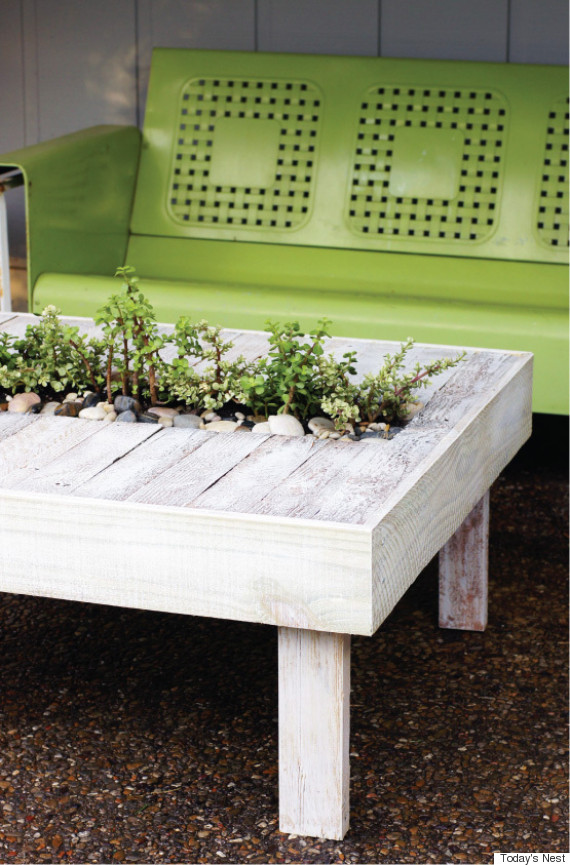 Image: Today's Nest
If you thought you had to choose between a table or a planter in your sliver of city outdoor space, a pallet table planter is the compromise you need. Inexpensive, eco-friendly and tailor-made to suit your space, this DIY project from Today's Nest requires few special tools and can be painted (or not) to suit your color scheme.
7. Surround Your Space With Living Walls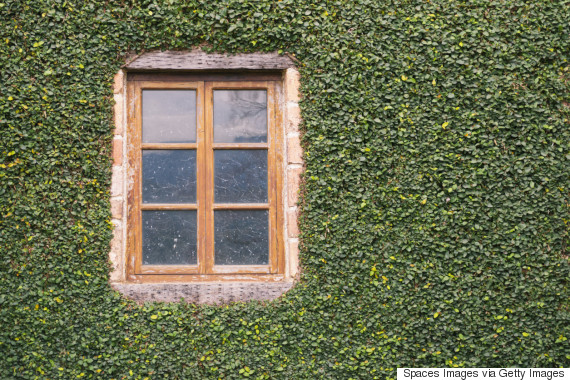 Image: Spaces Images via Getty Images
So much more chic than a plain ol' fence or lattice, this living wall DIY from The Brew provides a space-saving vertical garden, ideal for herbs, while creating a lush backdrop to your patio, deck or yard. You'll need a bit of patience to tackle this project, but once it's complete you'll have a living work of art for years to come. A nail and staple gun will help make this involved project a bit easier.
You don't need to take a vacation to enjoy the great outdoors this spring. Find all the power tools and other essentials you need to make the most of your backyard on eBay, your one-stop shop for all of your DIY and home improvement plans.