It's not a fall weekend without some cozy in-home DIY.
And we all know our floors could use a snuggly upgrade for winter -- one that will tickle our feet but not our wallets. This DIY T-shirt rug will keep your toes warm when cold nights hit, and it's the perfect little project to knit while you binge on "Breaking Bad."
Step 1: Cut your fabric
Fold your fabric in half and then half again so that you have four layers to cut through. Position the fabric on the mat horizontally, and cut it into three horizontal 6-inch strips. Then, cut those into 1.5-inch strips perpendicularly.
Step 2: Knot your rug
Use the hook to pull a strip of fabric through a hole in the rug liner...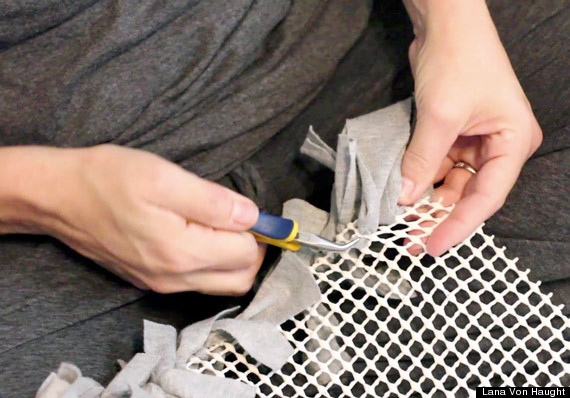 ...then tie it in a knot. Make sure to tie the knots so they face outward on the outer edges of the rug.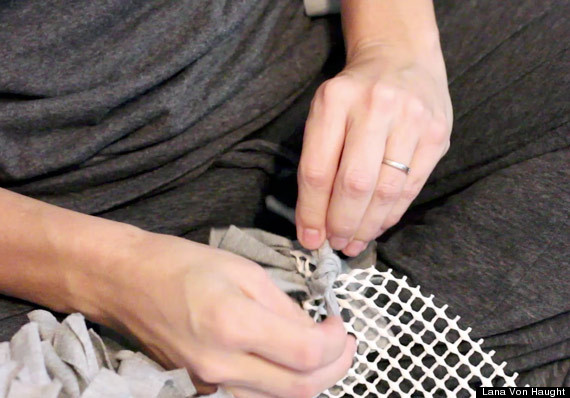 Knot over an entire row of rug liner at a time and then move on to the next, skipping a row in between (the fabric is so thick, you won't need to knot every row). Continue until you run out of strips, and trim any leftover rug liner. Voila!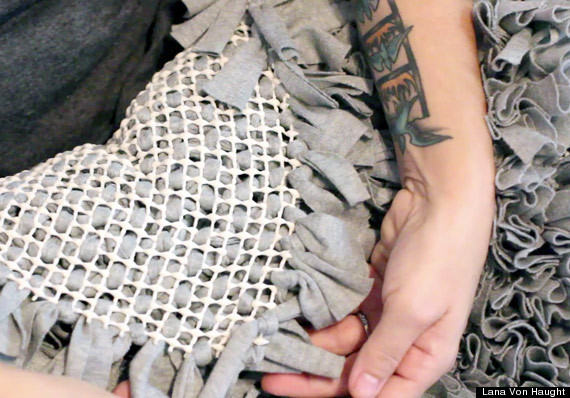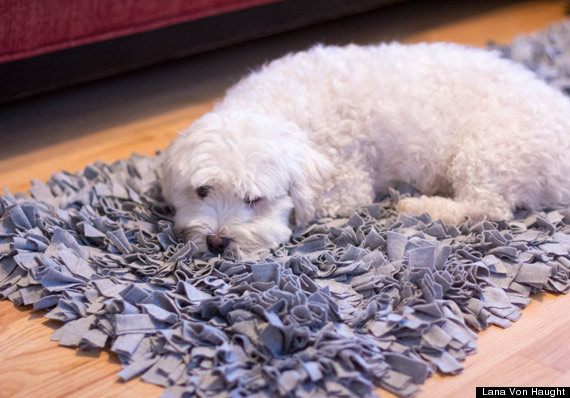 Confused? Watch the video for a visual: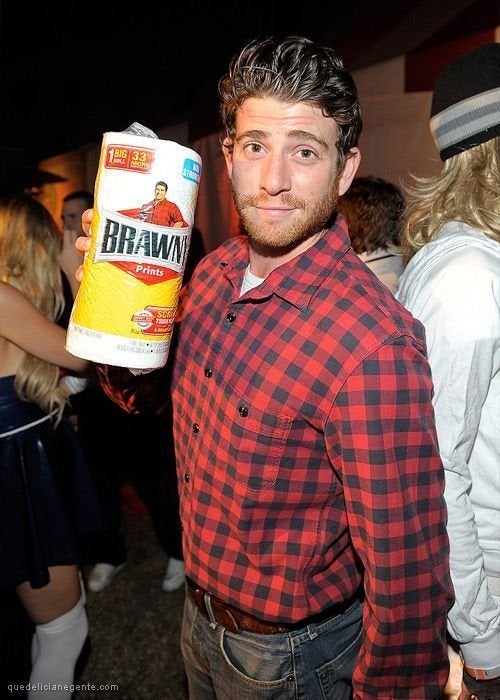 Last Minute DIY Halloween Costumes