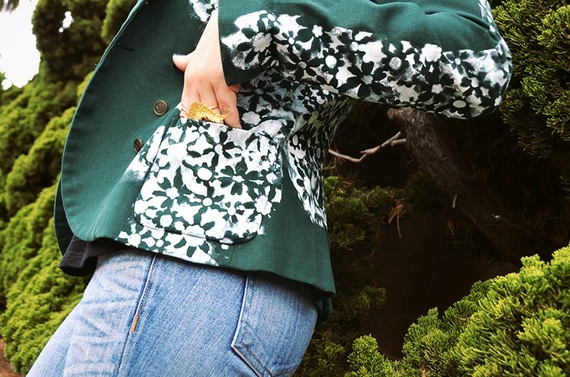 Spring-ify your work blazer a la pop art! Get an Andy Warhol-esque, screen printed look using a stencil from the craft store and an old blazer. I had this hunter green blazer in my closet that was begging for some sprucing so I went mod mad with some white paint and a 1960's inspired, daisy print stencil.
I love how it turned out and now me and my old green blazer are trail BLAZing the streets!
Watch the video tutorial above to see the entire how-to. Comment if you have any questions!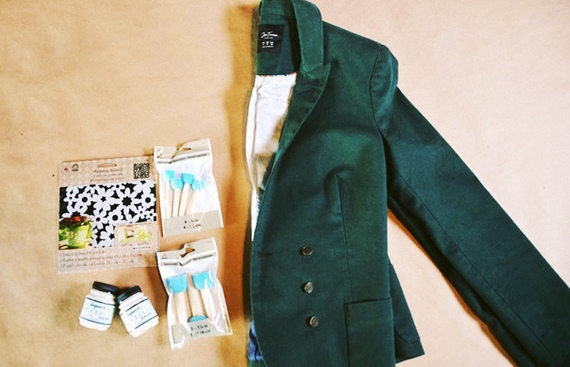 Stencil(s) of your choice
Fabric paint
Foam spouncers
Paper plate
A blazer -- or whatever article of clothing you'd like to stencil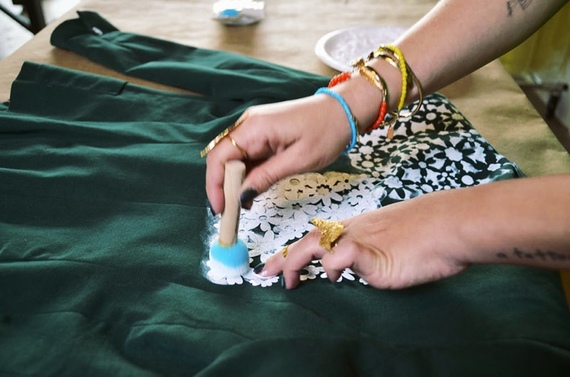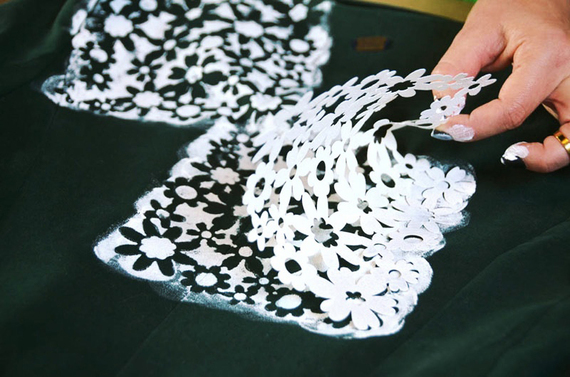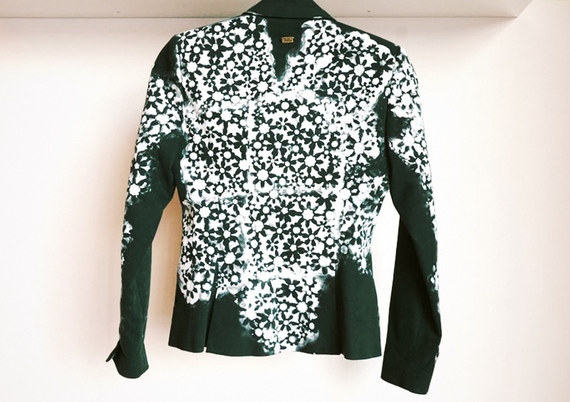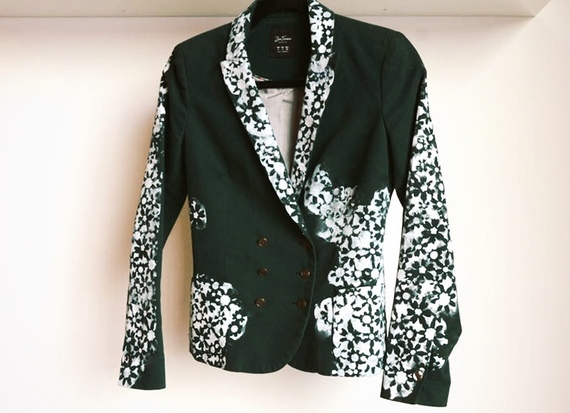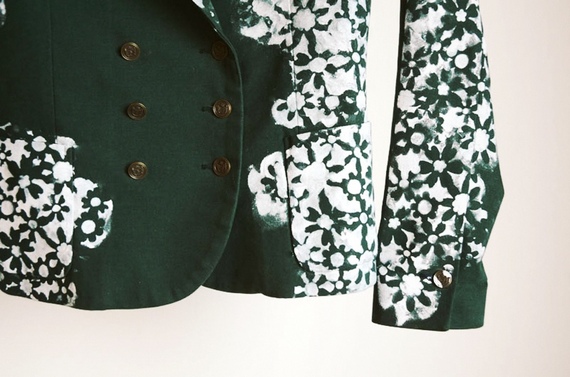 Lay your blazer on a paint-safe surface and pour some paint in a paper plate.
Place the stencil where you want the design and use the foam spouncer in a vertical blotting motion over the stencil, depositing the paint in the negative space areas onto the fabric below. Note: if you want a cleaner less pop art look than I did you should tape off the area you want stenciled or just paint more slowly and deliberately... I just went crazy!
Contine step 2 until you have your whole back and arms of the blazer covered and let dry.
Turn over and repeat on the front of your blazer -- I chose to just do the lapels and pockets on the front.
Let dry and pop art your butt to a fun partay!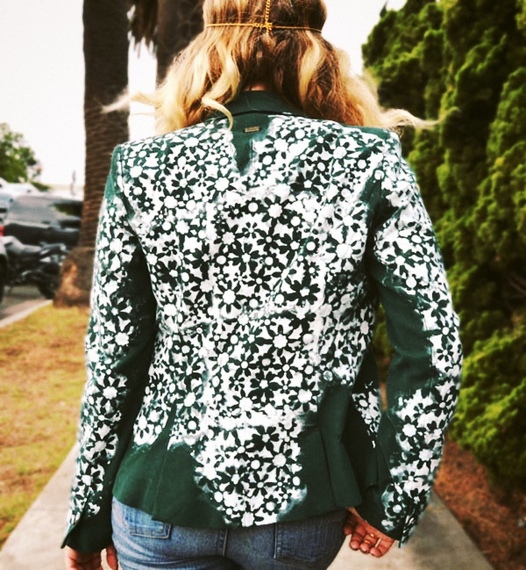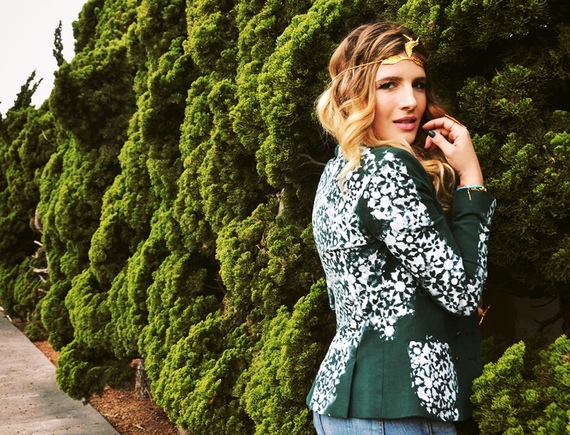 Hope you enjoy your new walking art! Happy spring!
Popular in the Community