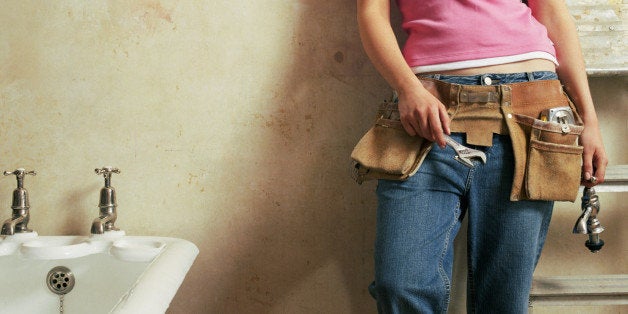 The Lowes and Home Depots of the world are seeing more and more women these days.
A new study conducted by WD Bathrooms surveyed 1,244 British women about their home improvement habits and the frequency of DIY-ing in comparison to their partners. Traditional (and bogus) gender roles tend to assume women aren't responsible for hands-on tasks, many times conditioning men to take on more physical jobs such as fixing the roof, tiling the bathroom floor, etc. Thankfully, WD Bathroom's "duh" survey reminds us that women can fix a leaky faucet just as easily as any man (crazy, we know).
According to the Daily Mail, almost 60 percent of British women say they are more likely to take on home improvement tasks than their partners. Half of these women consider themselves handier than men -- or at the very least, more proactive. When asked why they DIY, "It was the only way to get anything done," was the most common response.
Forty percent of women said they learned to DIY so they wouldn't need to ask their male friends, brothers and fathers for help when fixing a faucet or a leaky toilet.
Granted, the Daily Mail isn't exactly an authoritative data source. The DM's categorization of "home improvement tasks" don't strike us as particularly laborious:
Changing light bulbs
Changing fuses
Fixing a leaky tap
Fixing the toilet
Replacing doorknob
Patching hole in the wall
Painting
Hanging wallpaper
Sealing windows
Hanging Pictures
As Jezebel's Rebecca Rose so accurately puts: "If we're calling 'changing a light bulb' a DIY task, then I get to count the Lean Cuisine I threw in the microwave for dinner tonight as a gourmet cooking."
Replacing doorknobs and hanging pictures seem like something anyone over the age of 10 could successfully accomplish. That being said, it's important to note that a majority of women feel they don't need to rely upon anyone -- whether it's a contractor, a male friend or a partner -- to get things done.
The research is reflective of the homeowner demographic in the UK, with single women accounting for more than one in five households. Of course women (and men) will figure out how to accomplish remedial tasks around the house if they are only relying upon themselves. This data really just illustrates that women are competent human beings (surprise!).
Related
Before You Go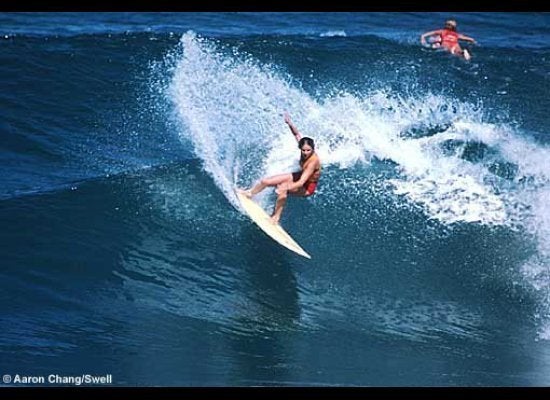 21 Photos That Showcase Women's Athleticism
Popular in the Community