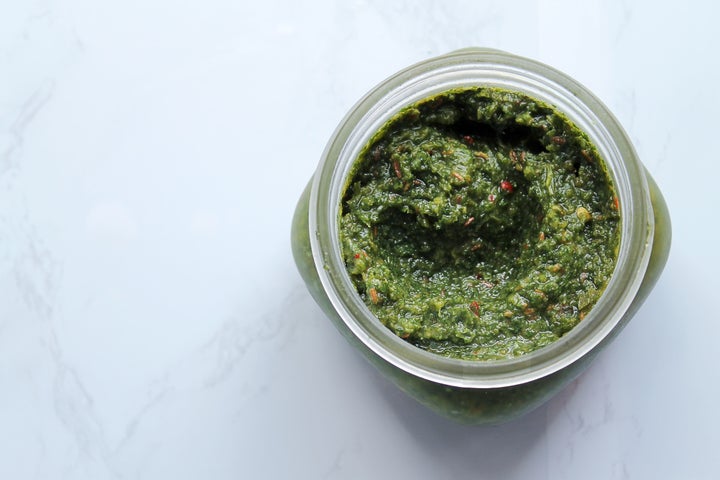 If you're a Trader Joe's fanatic, it's likely that you know all about zhoug, a spicy, herbal sauce with a cult-like following.
Pronounced "zoog," zhoug is a Middle Eastern condiment believed to have originated in Yemen. Think of it as a pesto or a chimichurri with an additional heat factor. It's used to drizzle over falafel, grilled meat, fish, vegetables or paired with tzatziki.
It's sold in the refrigerated section of Trader Joe's for a mere $3 ― it's a steal. With clean, simple ingredients like cilantro, jalapeños, garlic, cumin and cardamom, it's something you can feel good about slathering on just about anything with abandon, though the package warns that it's "very spicy."
The first time I tried it, I ate a big spoonful thinking I could handle it. I tasted all of these great flavors ― earthy notes from the cumin and cardamom and vibrant, fresh notes from the cilantro. Then the panic set in. They weren't kidding around about just how spicy it is.
I knew I needed to replicate it at home by knocking the spice level down a notch and making a few other adjustments.
I began by toasting the spices in a dry pan to help release more flavor and aroma. Then I removed the seeds and membranes of the jalapeños to lessen the heat. I also substituted avocado oil for canola to give it a better nutritional profile. If you don't have avocado oil, you can use a light olive oil.
The best part is that it comes together in a flash with a food processor or blender. I love serving it with toasty coconut rice and roasted salmon. It would also be great stirred into shakshuka, drizzled over tacos or even added to your favorite pasta salad. Move over ranch, zhoug is here to stay!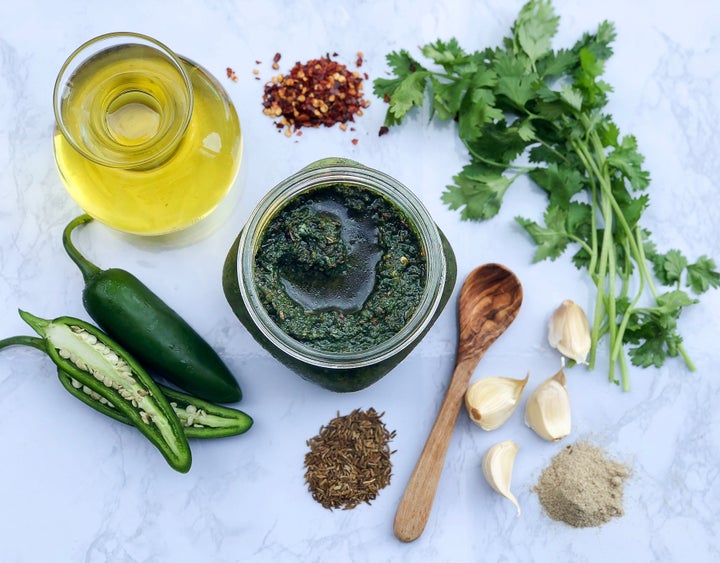 Zhoug Sauce
2 teaspoons cumin seeds
1 teaspoon ground cardamom
4 garlic cloves, peeled
3 jalapeños, seeds and membrane removed
1 1/2 teaspoons kosher salt
4 cups cilantro leaves, packed
3/4 cup avocado oil
1/4 teaspoon red pepper flakes
Add cumin seeds and cardamom to a small skillet over medium-low heat. Toast in a dry pan, stirring frequently, until they start to smell fragrant and toasty, about 5 minutes. Be careful not to let them burn or you will have to start over.
Transfer toasted spices to a food processor. Add garlic cloves, jalapeños, salt and cilantro. Pulse until ingredients begin to come together, scraping down the sides of the bowl as needed.
Slowly drizzle in oil and process until incorporated and smooth. Transfer to bowl and stir in red pepper flakes.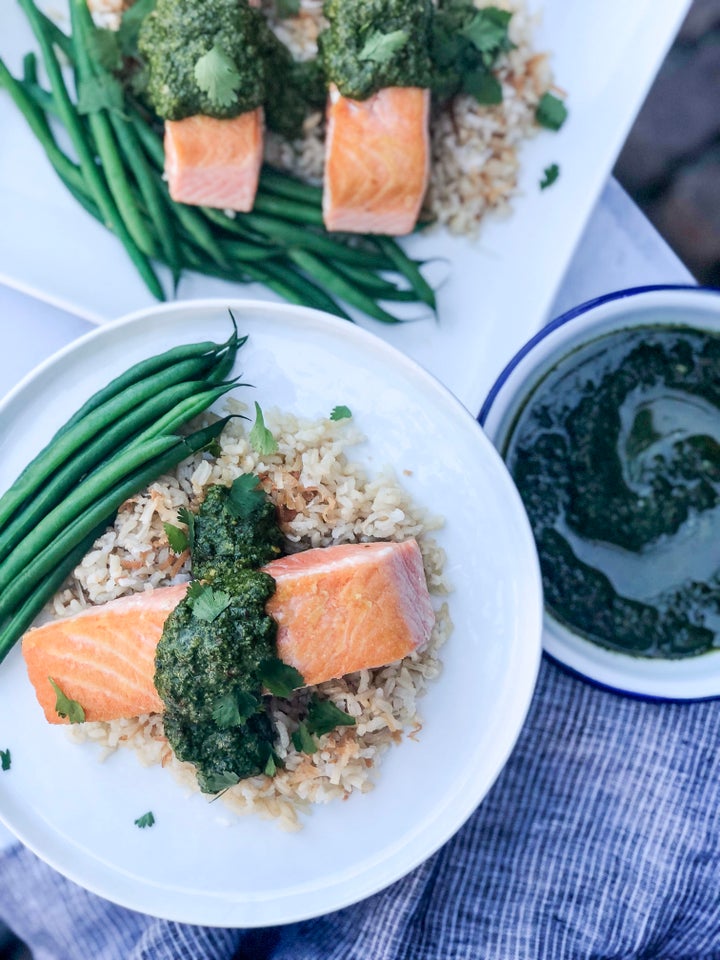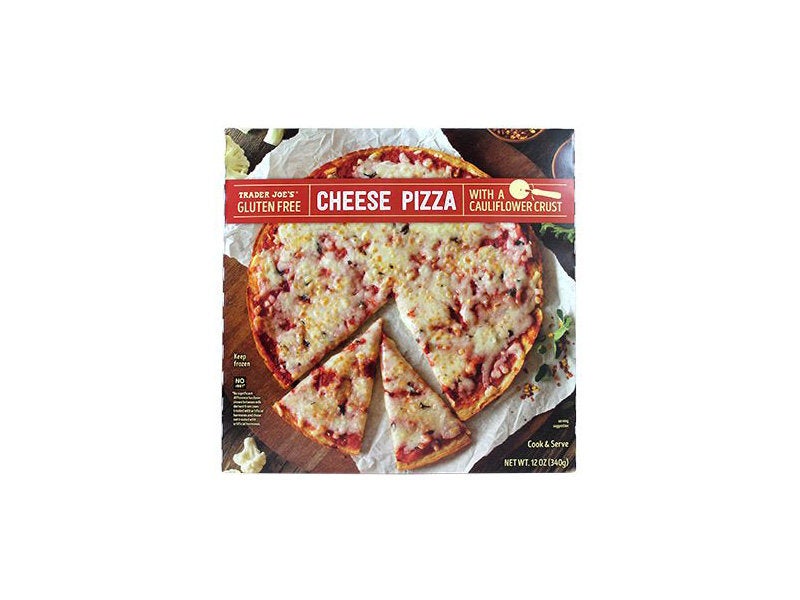 Best Trader Joe's Products